Courses Taught by Joel Gagnier
EPID706: MEASUREMENT IN CLINICAL RESEARCH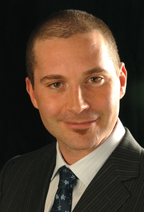 Graduate level
Summer term(s)
1 Credit Hour(s)
Instructor(s): Gagnier, Joel
Last offered Summer 2016
Prerequisites: Introductory courses in epidemiology and biostatistics
Description: This course will provide an introduction to test/scale development theories (Classical Test Theory vs Item Response Theory) and the properties of clinical outcome measurement tools (i.e. validity, reliability and responsiveness).
Course Goals: To provide a comprehensive overview to attendees on the development, implementation and assessment of measurement tools, in particular patient reported outcome measures, for us in clinical research or practice. ,.