Biostatistics Admitted Student Experience
March 18, 2023
Henry F. Vaughan School of Public Health I
1415 Washington Heights
Ann Arbor, MI 48109
All events will be held in room 1690 unless otherwise noted.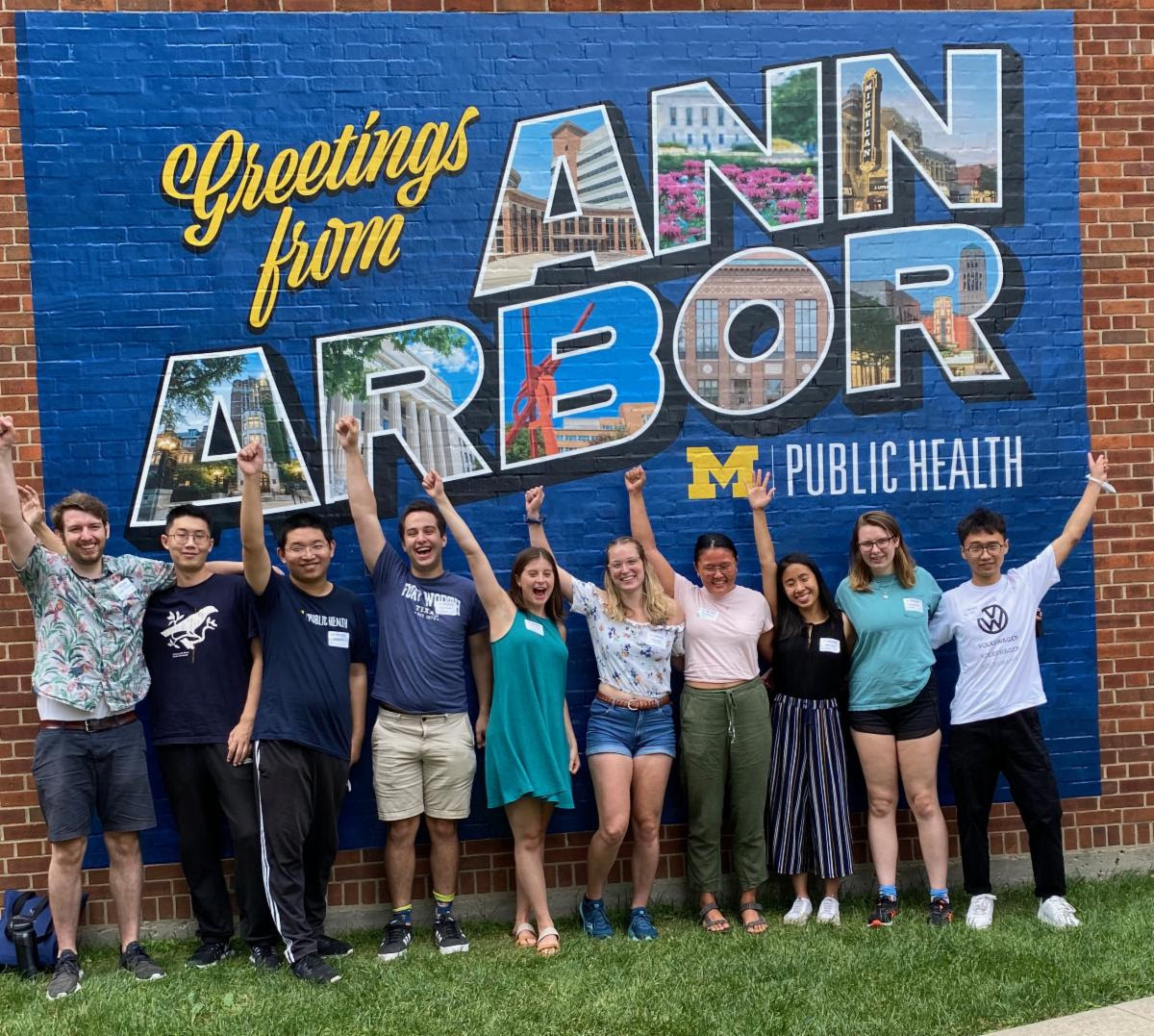 The Department of Biostatistics at the University of Michigan is excited to welcome to Ann Arbor its newest cohort of potential future Wolverines to the 2023 Biostatistics Admitted Student Experience (BASE). At this event, being held in-person for the first time since 2019, admitted students will have the opportunity to:
Meet members of the Michigan Biostatistics community including students, faculty and staff
Learn more about the field of Biostatistics, our department, the University and Ann Arbor
Learn about research being conducted by our community, including presentations by a faculty member and a current student
Engage with a student panel to answer your questions about life in the department and in Ann Arbor
Sit down with faculty for one-on-one or small group conversations
And much more!
We look forward to meeting you in-person for Biostatistics Admitted Student Day!
RSVP FOR BIOSTATISTICS ADMITTED STUDENT EXPERIENCE
Travel & Accomodations Information
---
Schedule of Events:
Time
Event
Presenter
8:30am
Registration & Breakfast
9:00am
Welcome to Michigan Biostatistics
Dr. Bhramar Mukherjee, Chair
9:45am
Faculty Research Presentation
Dr. Hui Jiang
10:00am
Student Research Presentation
Madeline Abbott, PhD Candidate
10:15am
Break
10:30am
Admissions and Support
Dr. Kelley Kidwell, Associate Chair
10:50am
Information Session: Ann Arbor, Housing and Student Groups

Mike Sweeney, PhD Student
Daniela Angulo, MS Student

11:05am
Student Panel
Mike Sweeney, PhD Student
Daniela Angulo, MS Student
Grace Tiernon, MS Student
Soumik Purkayastha, PhD Student
Elizabeth Chase, PhD Student
12:00pm
Faculty & Staff Introductions
12:10pm
Lunch (Provided) and Meet & Greet with Faculty and Current Students
1:15pm
Faculty Meetings
4:00pm
Biostatistics Student Association Campus Tour
(meet in SPH I main lobby)
5:00pm
Student Meet & Greet and Refreshments at Pizza House
---
About our Research
Biostatistics faculty and students are conducting cutting-edge research in bioinformatics, imaging, longitudinal data, missing data, survival analysis, statistical genetics, and many other areas.
We are involved in a wide range of collaborative research activities with faculty in the schools of public health, medicine, nursing, dentistry, and the U-M Institute for Social Research, among others. Both our methodological and collaborative research are well-funded through grants from the National Institutes of Health and other government and private agencies.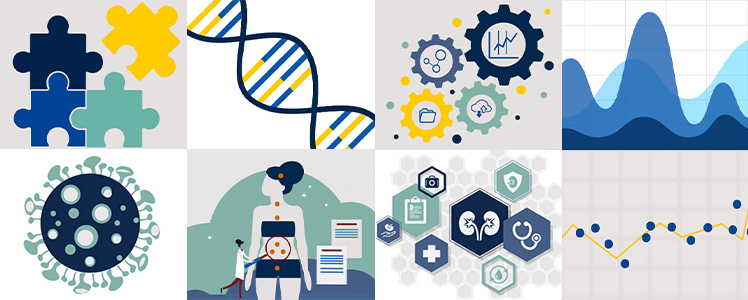 ---
About our Department
The Department of Biostatistics at the University of Michigan School of Public Health is rated the top biostatistics program in the country by the National Academies. We bring biostatistical design and analysis expertise to a wide spectrum of health-related issues. Our faculty, students, and staff work in important and diverse areas of current biostatistical research; including Bayesian methods, causal inference, clinical trials, electronic health records, high dimensional inference, image analysis, longitudinal data analysis, machine learning, methods for missing data, mobile health, personalized prevention and treatment, statistical computing, statistical genetics, genomics and bioinformatics, survey research, and survival and event history analysis.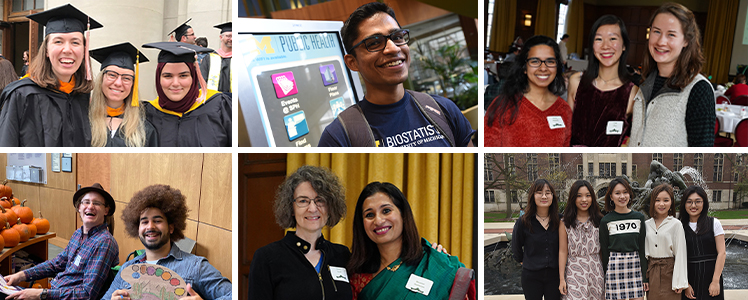 ---

About the School of Public Health
More information about School of Public Health Admitted Student Events
---
Student Life at University of Michigan Biostatistics