Prospective Student Experience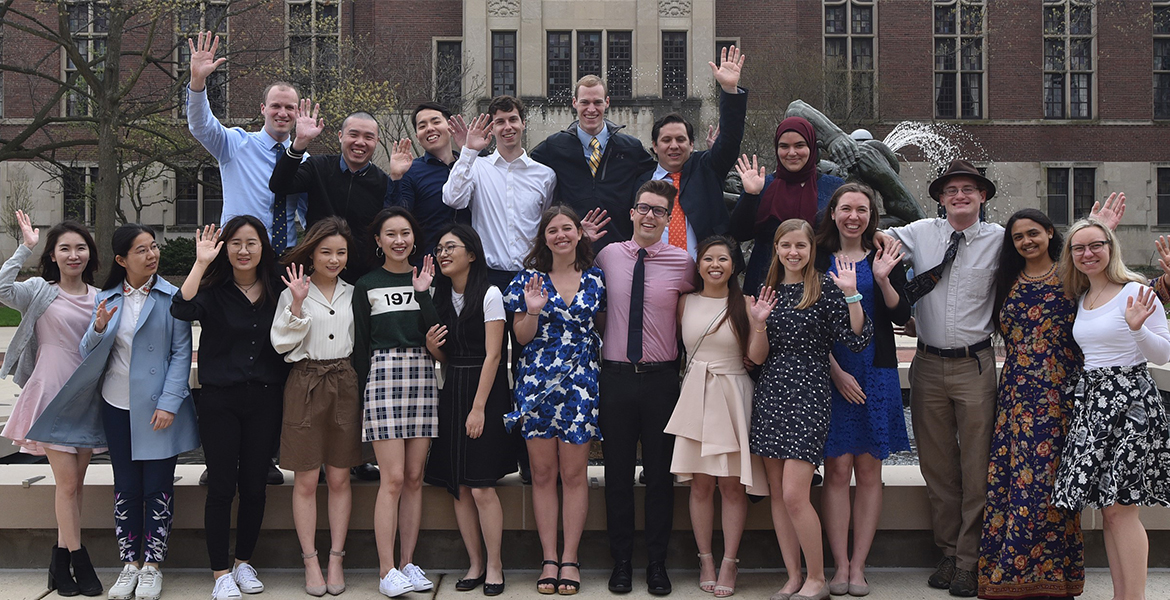 Meeting ID: 961 7763 8810
Passcode: 650517
---
Welcome to the Department of Biostatistics Virtual Prospective Student Experience!
Now is an exciting time to be a Biostatistician at the University of Michigan! We bring biostatistical design and analysis expertise to a wide spectrum of health-related research. Our faculty, students, and staff work in important and diverse areas of current biostatistical research; including image analysis, survival and event history analysis, statistical genetics, genomics and bioinformatics, clinical trials, Bayesian methods, statistical computing, longitudinal data analysis, methods for missing data, survey research, electronic health records, casual inference, machine learning, mobile health, and high dimensional inference. Our graduates have great job opportunities in academia, government, industry (e.g. biotech, pharmaceuticals), data science, informatics, and at medical research institutions. We proudly hail our flagship biostatistics graduate program ranked number one in the country by the National Academies.
Welcome to the Department of Biostatistics Virtual Prospective Student Experience!
Interactive Program for October 21, 2020
Join us on Zoom
Meeting ID: 961 7763 8810 - Passcode: 650517
| Time | Activity | Speaker |
| --- | --- | --- |
| 7:00 PM | Welcome | Bhramar Mukherjee |
| 7:15 PM | Department Programs, Programs, Admissions and Financial support | Michael Boehnke |
| 7:45 PM | Student Q&A* | Benjamin Brennan, Alicia Dominguez, and Soumik Purkayastha |
| 8:15 PM | Additional questions and wrap up | |
| 8:30 PM | Optional Meetings with Faculty and Students | See list of faculty and students available here |
*Submit your questions here, or by emailing brennben@umich.edu.
---
About our Research
Biostatistics faculty and students are conducting cutting-edge research in bioinformatics, imaging, longitudinal data, missing data, survival analysis, statistical genetics, and many other areas.
We are involved in a wide range of collaborative research activities with faculty in the schools of public health, medicine, nursing, dentistry, and the U-M Institute for Social Research, among others. Both our methodological and collaborative research are well-funded through grants from the National Institutes of Health and other government and private agencies.
---
Biostatistics student, Tian Gu
---
Dr. Banerjee discusses her research
Dr. Baladandayuthapani discusses his research
---
Dr. Song discusses his COVID-19 research
---
About our Department
Graduate programs in the Department of Biostatistics at the University of Michigan School of Public Health are among the best in the world. Currently, we are ranked as the #1 graduate biostatistics program in the US by the National Research Council. Alongside our world-renowned faculty, you'll learn how to develop statistical designs and computational tools for analysis of large scale complex data in medical and health sciences, and work to apply statistical methods to discover groundbreaking scientific findings.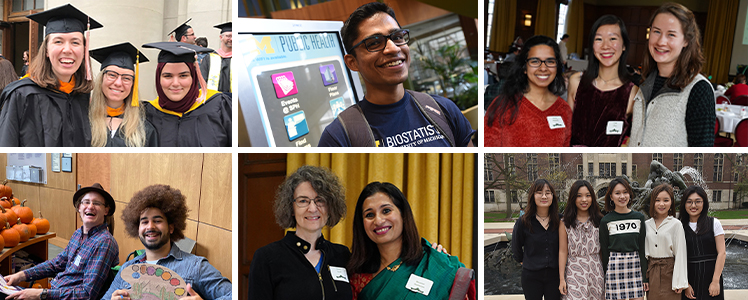 ---
---
About the School of Public Health
Since 1941, the University of Michigan School of Public Health has been pursuing a healthier, more equitable world through education, research and action. We work with compassion, innovation and inclusion to create meaningful, lasting impact.
Ranked among the top five schools of public health in the country, we train more than 1,000 graduate and undergraduate students each year. With more than 170 faculty and researchers across six academic departments and numerous collaborative centers and institutes, we produce impactful research aimed at finding lasting solutions to pressing public health problems.
Compassion, innovation, and inclusion drive our faculty, staff, students, and more than 16,000 alumni to pursue positive change and improve the health of the world.
---
Student Life at Michigan Biostatistics