Biostatistics Faculty Profiles
Biostatistics Faculty Profiles
Department of Biostatistics faculty and researchers have achieved national and international reputations for excellence in their field. Read more about our faculty below, and click on a name to view the full faculty profile.
Department Chair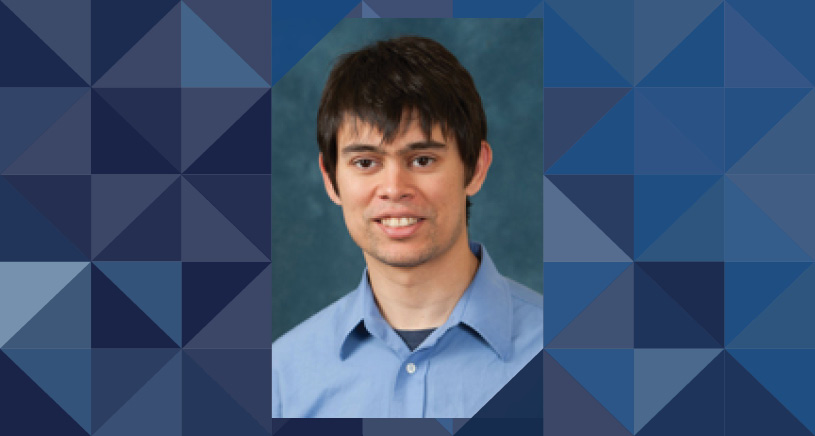 Goncalo Abecasis, D.Phil.
Identification of genes involved in complex disease, with a special emphasis on developing analytical methods that help geneticists reap the full benefits of new high-throughput technologies.
Core Faculty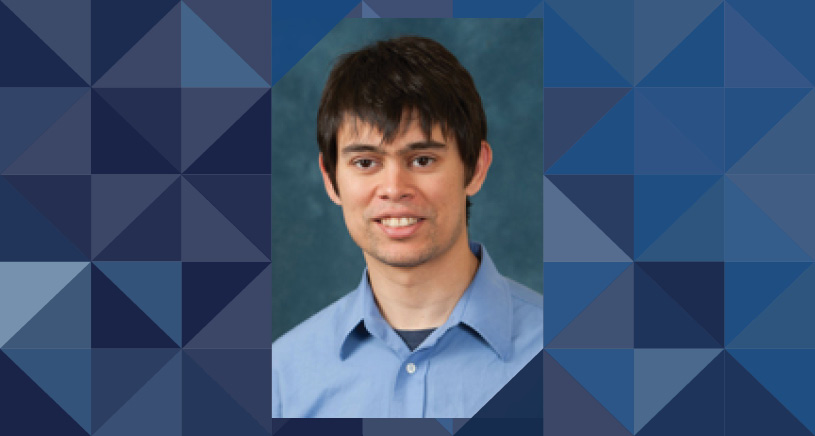 Goncalo Abecasis, D.Phil.
Identification of genes involved in complex disease, with a special emphasis on developing analytical methods that help geneticists reap the full benefits of new high-throughput technologies.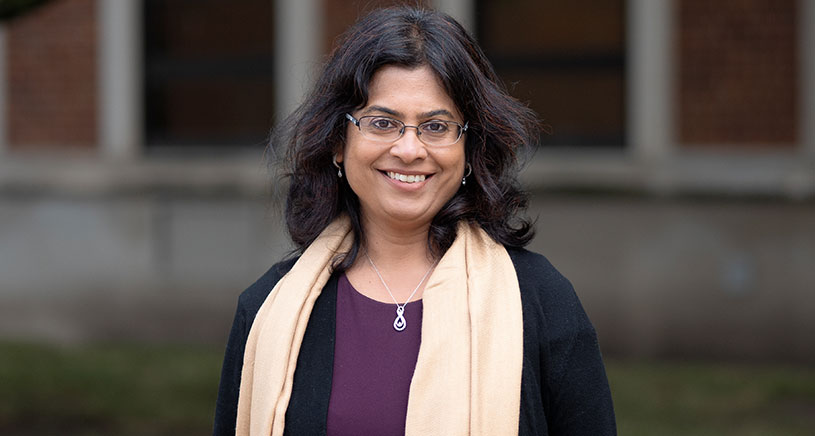 Mousumi Banerjee, Ph.D.
Tree-structured regression and ensemble methods, survival analysis with competing risks, multilevel models, cancer epidemiology and health services research.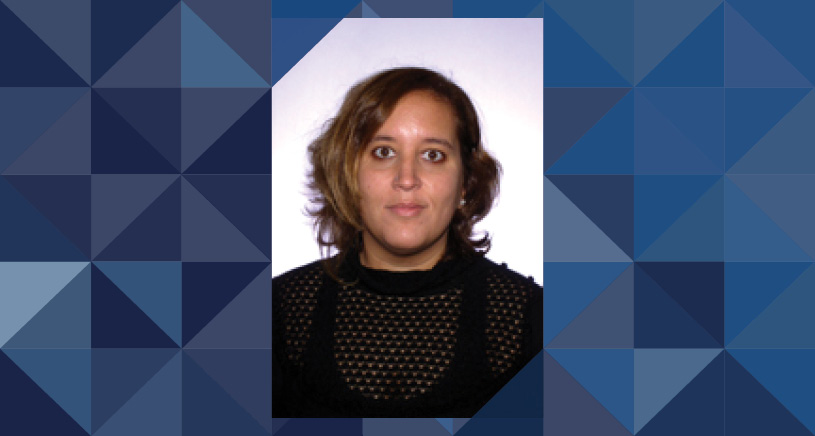 Veronica Berrocal, Ph.D.
Spatial, spatio-temporal, Bayesian and environmental statistics; spatial and environmental epidemiology; exposure to environmental risk factors and relationship to health; statistical methods for atmospheric science data; rheumatology research; image analysis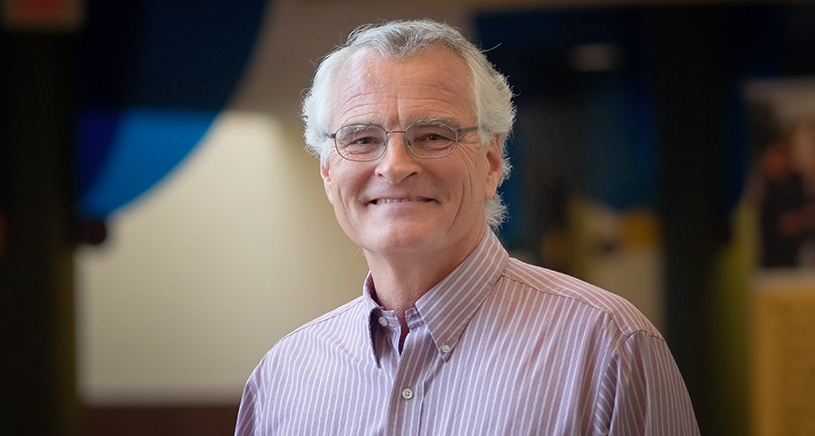 Michael Boehnke, Ph.D.
Understanding the genetic basis of human health and disease, design and analysis of human gene mapping studies, genome-wide association studies based on array genotyping and whole genome sequencing, and genetics of type 2 diabetes and related traits, bipolar disorder, and schizophrenia.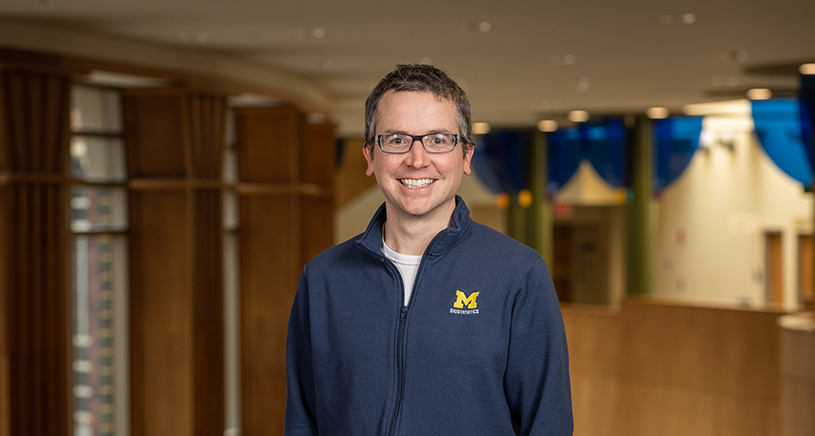 Philip S. Boonstra, Ph.D.
Shrinkage estimators, hierarchical models, high-dimensional data analysis, measurement error problems, cancer epidemiology, cancer genetics/genomics, and early-phase oncology clinical trials.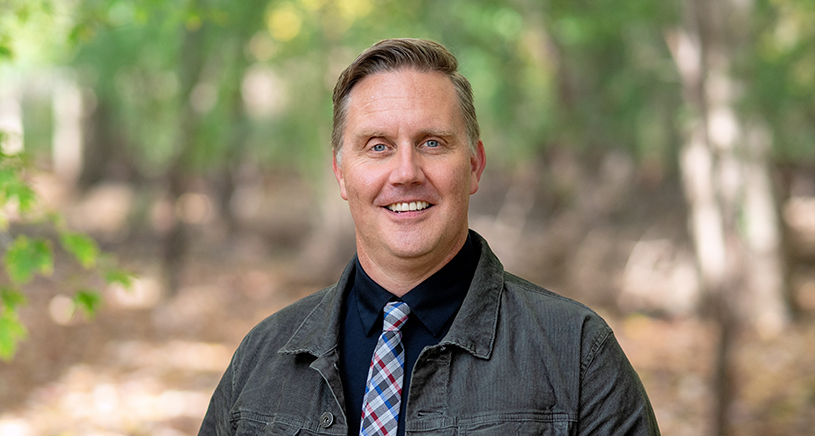 Thomas Braun, Ph.D.
Bone marrow transplantation, periodontal disease, Bayesian Phase I trial designs, clinical trials, hierarchical models, longitudinal data.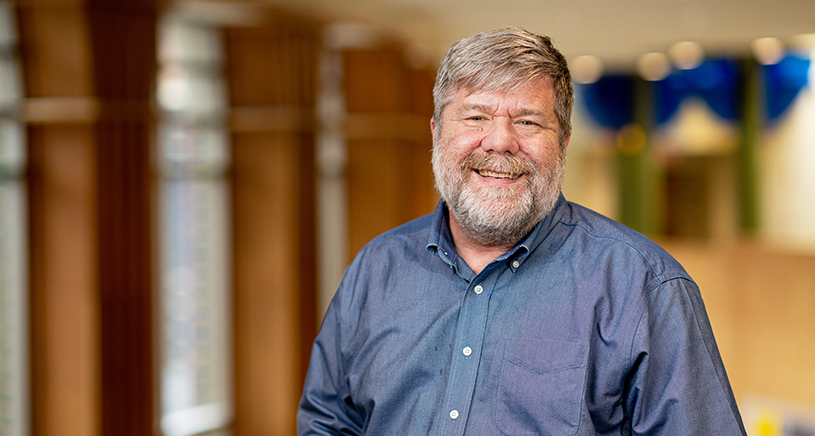 Michael R. Elliott, Ph.D.
Design and analysis of sample surveys, causal modeling inference, and latent variable models for longitudinal data with applications to injury epidemiology, reproductive epidemiology, and social determinants of health.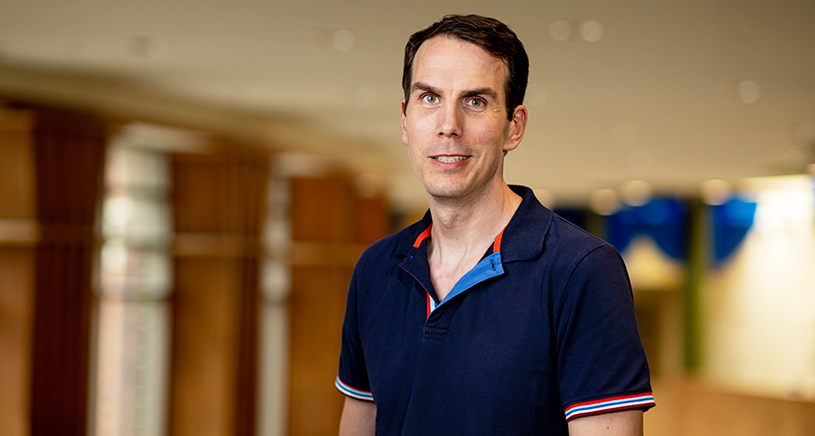 Lars Fritsche
Analyses that combine genetic information obtained from sequencing and genotyping arrays with extensive phenotypic data collected using electronic health records and other population scale approaches.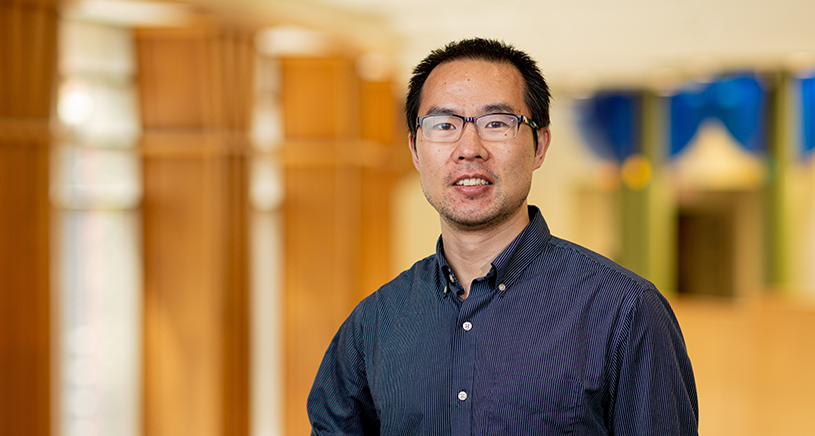 Peisong Han, Ph.D.
Missing data problems in public health studies and survey sampling, and data integration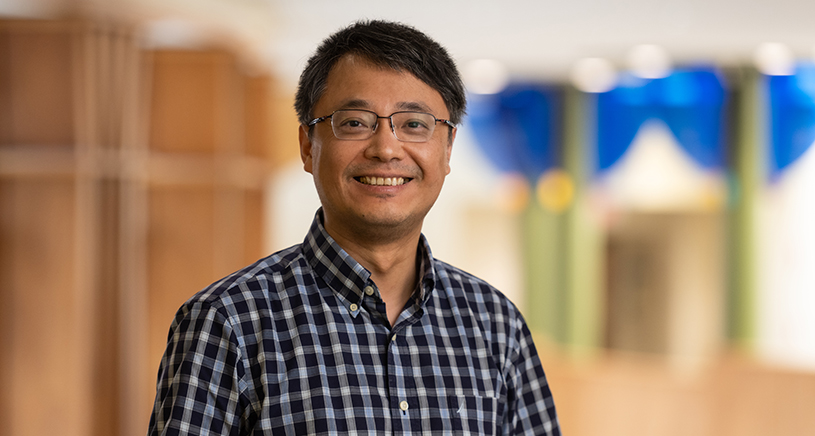 Zhi (Kevin) He, Ph.D.
Survival analysis, high-dimensional data analysis, statistical genetics, statistical methods for epidemiology and causal inference, and statistical methods for analyzing large-scale data arising from CKD and ESRD studies.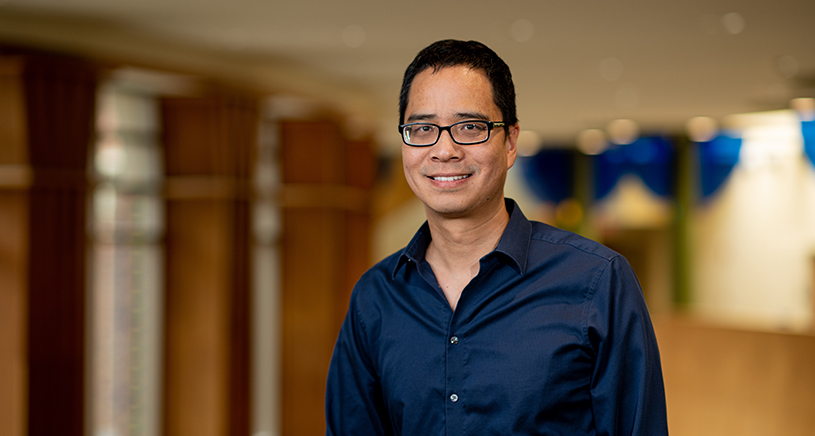 Hui Jiang, Ph.D.
Bioinformatics, statistical genomics and computational statistics.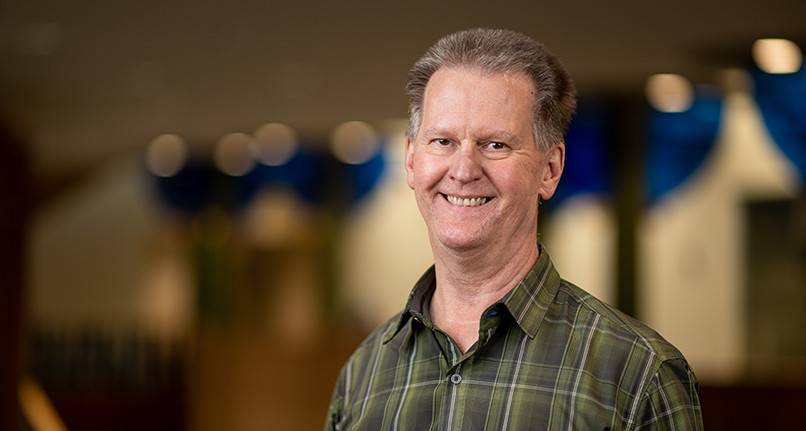 Timothy D. Johnson, Ph.D.
Statistical modeling of biomedical data. Bayesian and MCMC methodology with and emphasis on mixture models and variable parameter spaces. Applications in neurology, cancer, radiology and endocrinology.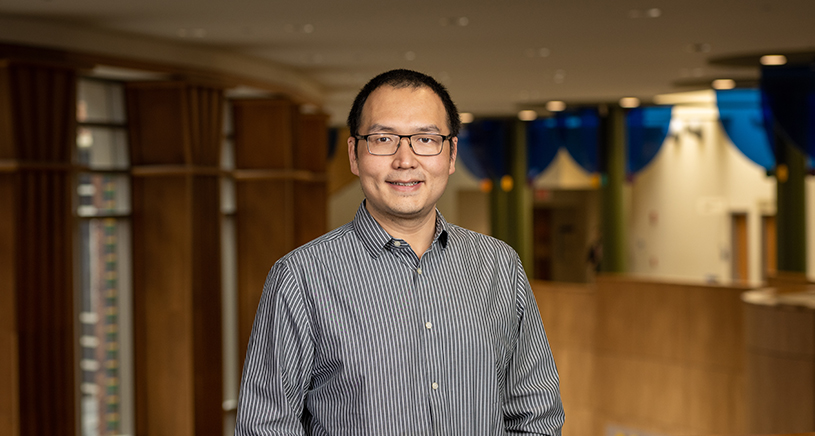 Jian Kang, Ph.D.
Statistical Methods for Big data, Bayesian methods, Imaging Statistics (fMRI, PET and DTI), Spatial Statistics, Independent Component Analysis, Composite Likelihood, Graphical Models, Survival Analysis, Longitudinal data analysis, Functional data analysis, Bioinformatics and Statistical Genetics.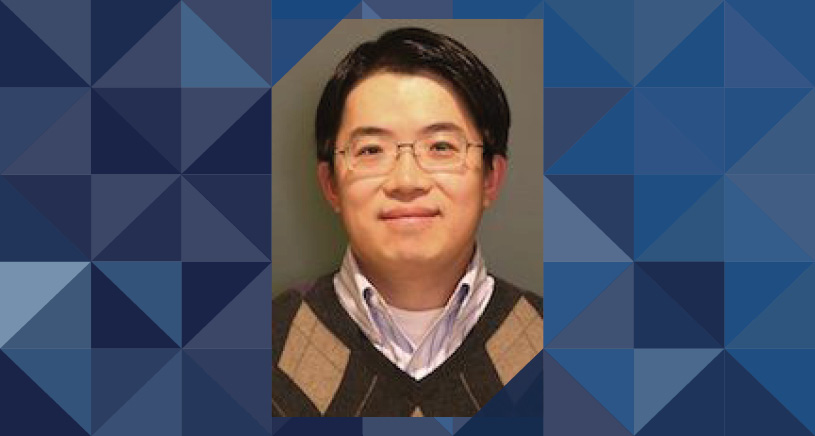 Hyun Min Kang, Ph.D.
Genome-wide association mapping with next-generation sequencing data, population stratification in association studies, genetics-driven approach to drug discovery. Statistical and computational method development in genetics.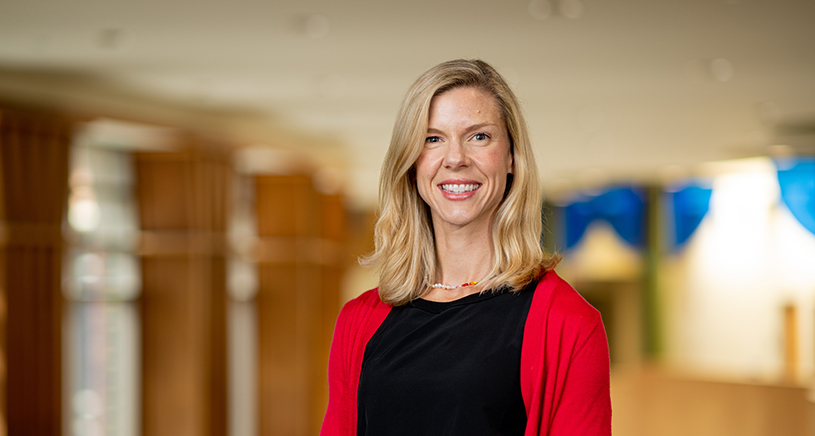 Kelley M. Kidwell, Ph.D.
Survival analysis, adaptive treatment strategies, and applications to cancer research.
Sehee Kim, Ph.D.
Joint modeling of longitudinal and recurrent event data, measurement error models, semiparametric regression models.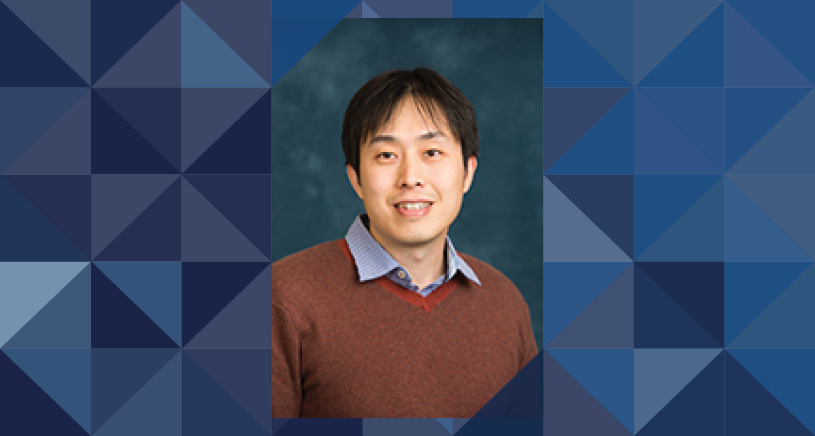 Seunggeun Shawn Lee, Ph.D.
My research interests include statistical genetics, computational statistics and high dimensional data analysis.
Eunjee Lee, Ph.D.
Statistical methods to explore biomedical data, Bayesian methods for functional data analysis, matrix decomposition, and variable selection in high-dimensional settings.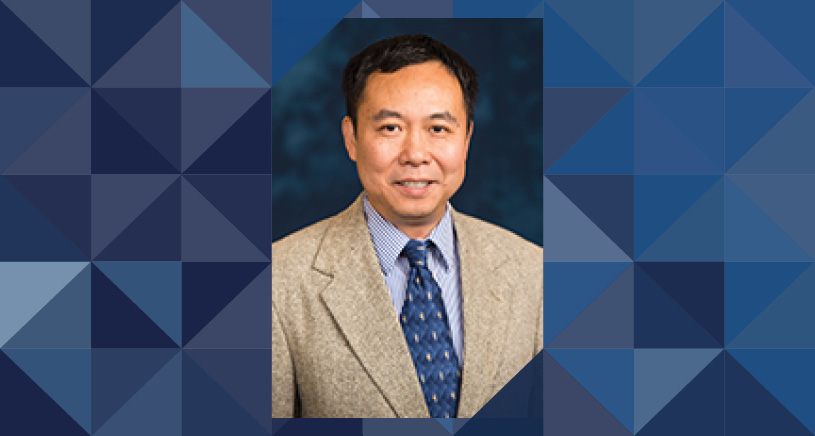 Yi Li, Ph.D.
High-dimensional data analysis with applications in genetics/genomics, survival analysis, longitudinal and correlated data analysis, measurement error problems, spatial models and clinical trial design.
Yun Li, Ph.D.
Methodology: Causal inference, missing data issues, Bayesian inference, surrogate data, intermediate outcome, mixed models, survival analysis, Applications: clinical trials, observational studies, cancer, cardiovascular disease, and liver and kidney disease.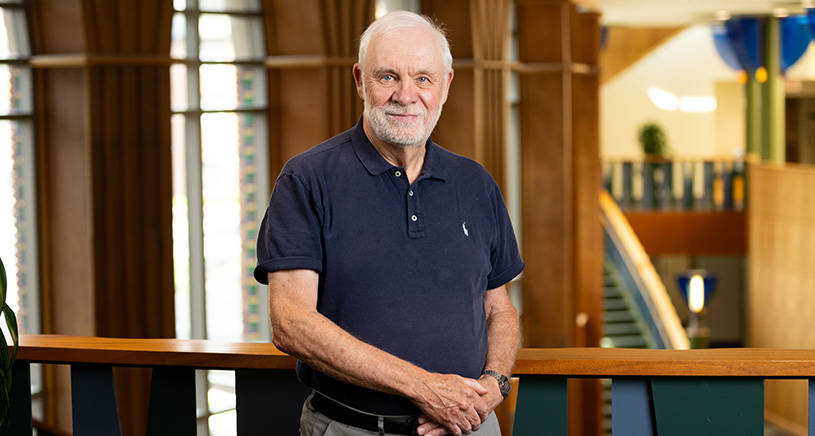 Roderick J.A. Little, Ph.D.
Statistical analysis with missing data, inference from complex surveys, Bayesian methods, applications of statistics in epidemiology, neurology, cancer, social sciences.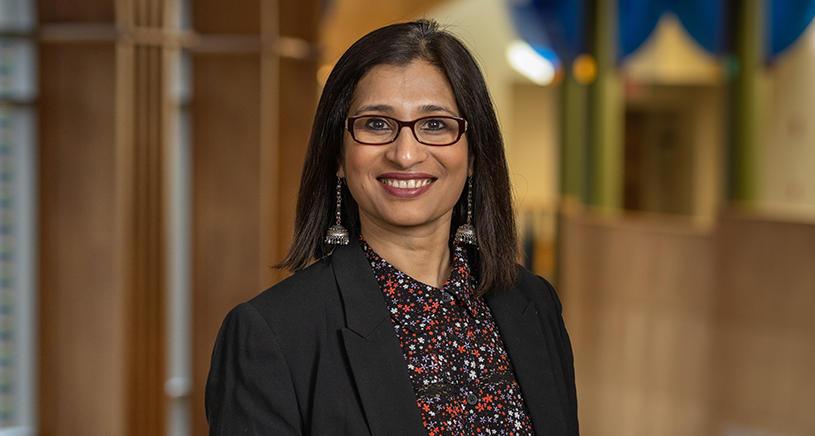 Bhramar Mukherjee, Ph.D.
Studies of gene-environment interaction, Bayesian methods, statistical methods for case-control and other outcome dependent sampling schemes, applications in epidemiology.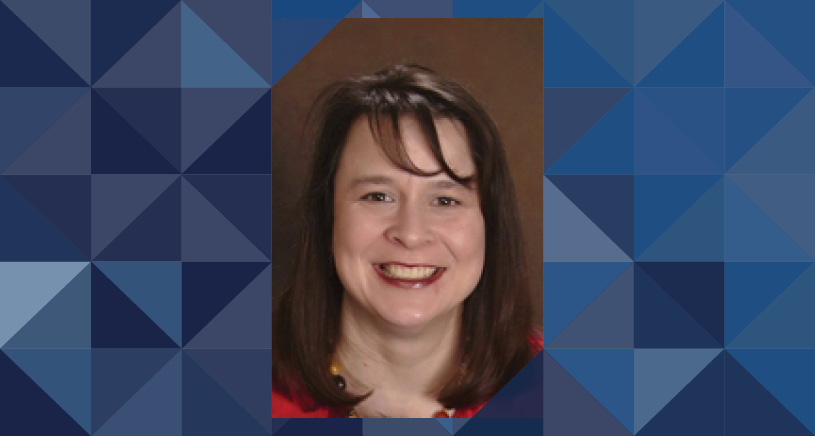 Susan Murray, Sc.D.
Nonparametric survival analysis, missing data issues, quality of life research, group sequential monitoring of survival endpoints, correlated survival endpoints, pulmonary research.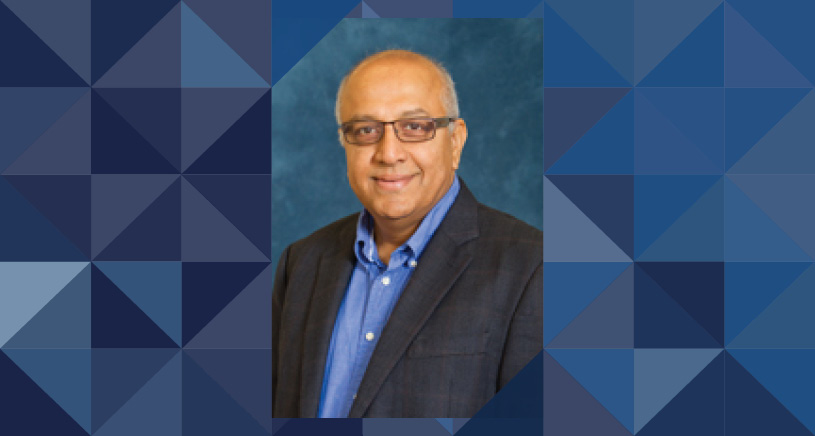 Trivellore Eachambadi Raghunathan, Ph.D.
Statistical analysis of incomplete data, multiple imputation, Bayesian inference, design and analysis of sample surveys, small area estimation, analysis of longitudinal data, confidentiality and disclosure limitation, cardiovascular epidemiology.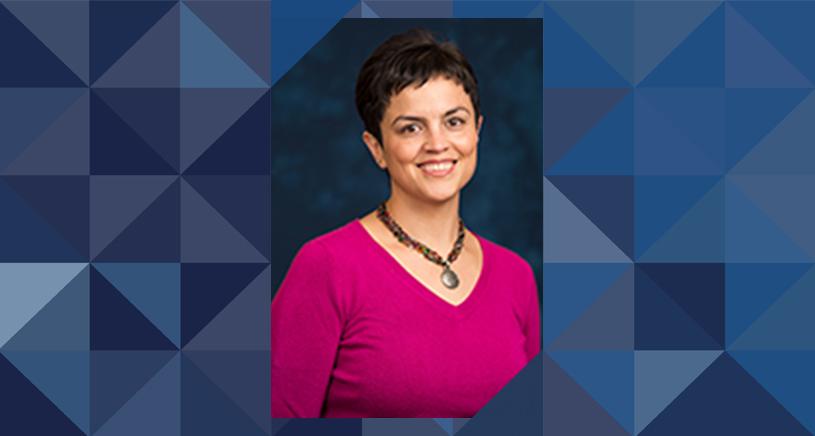 Brisa N Sánchez, Ph.D.
Methodology: structural equations, latent variable models, longitudinal & correlated data, study design, robustness; Applications: environmental epidemiology, health disparities, stroke, spatial analysis, neighborhood effects.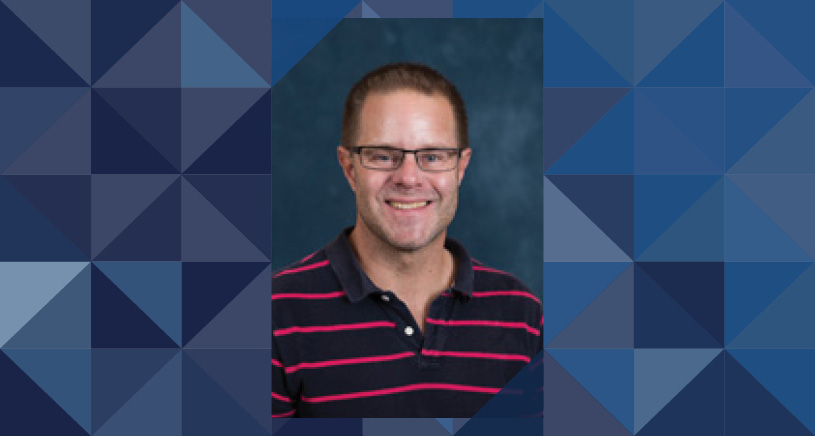 Douglas E. Schaubel, Ph.D.
Causal Inference; temporal process regression; survival analysis; health services research; recurrent/terminal events.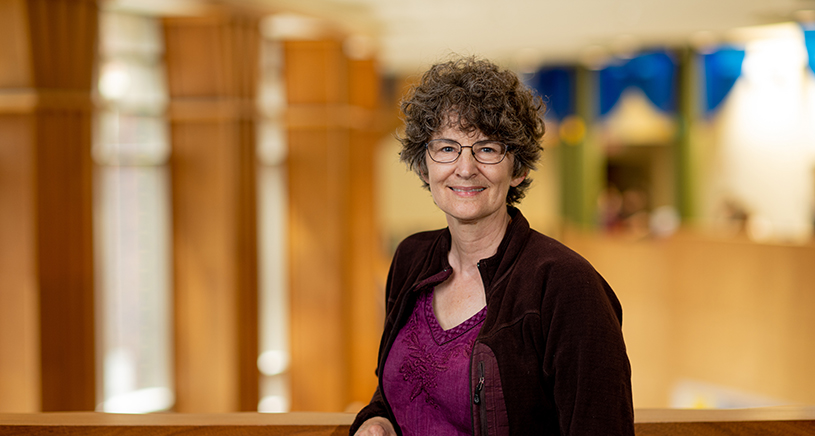 Laura Scott, Ph.D.
Identification of genetic variants that increase risk of type II diabetes and bipolar disorder, complex diseases study design, use of biological information to evaluate of genetic associations, methods development for experimental data analysis.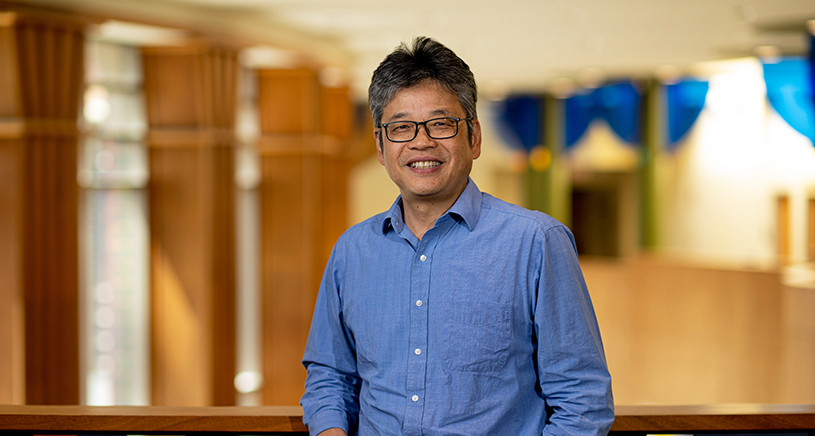 Peter X.K. Song, Ph.D.
Longitudinal data analysis, missing data problems in clinical trials, statistical methods in bioinformatics and genetics, and time series analysis.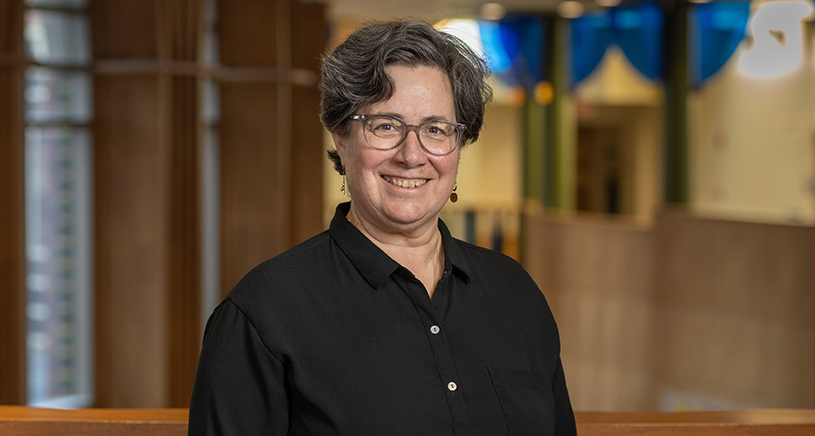 Cathie Spino, Sc.D.
Clinical trials methodology, particularly adaptive designs, and women's and children's health.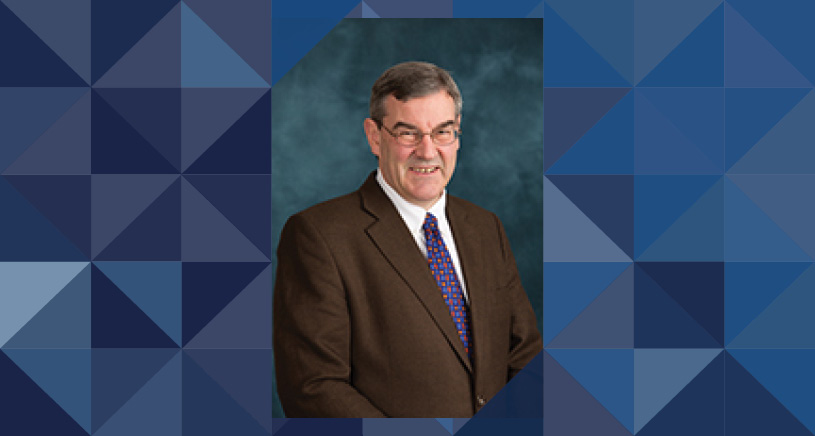 Jeremy M G Taylor, Ph.D.
Longitudinal and survival analysis, cure models, missing data, Box-Cox transformations, statistical methods for bioinformatics, surrogate and auxiliary variables, statistical modelling of biomedical data.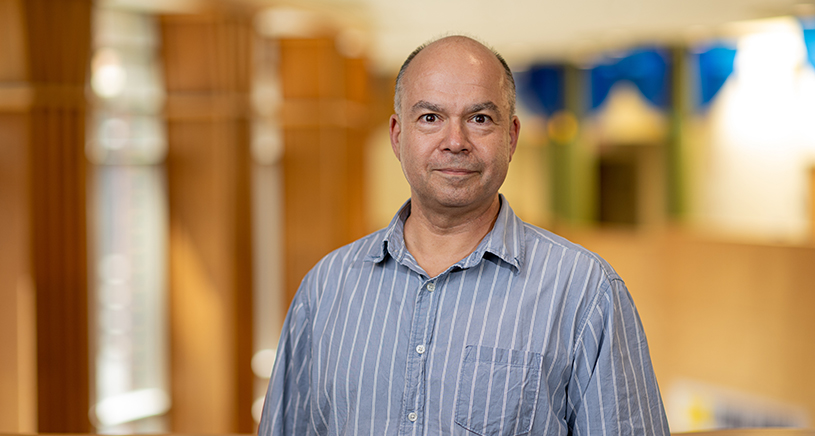 Alexander Tsodikov, Ph.D.
Multivariate semiparametric survival models, applications in cancer.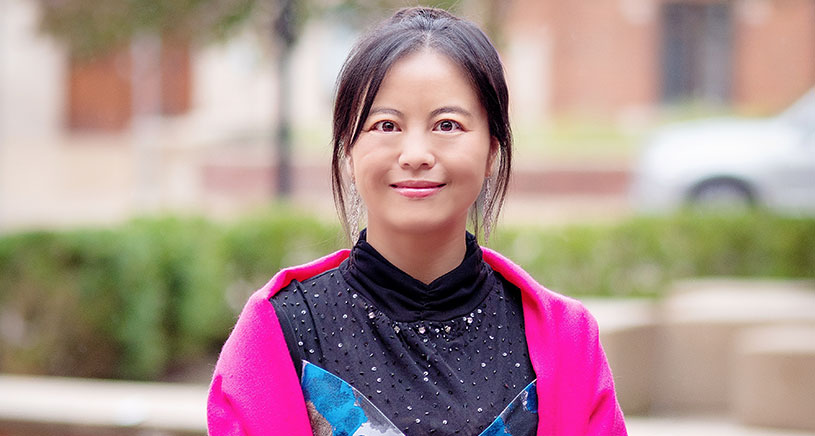 Lu Wang, Ph.D.
Nonparametric and semiparametric regression, semiparametric efficiency, missing data, longitudinal (correlated/clustered) data, epidemiology, observational studies, clinical trials.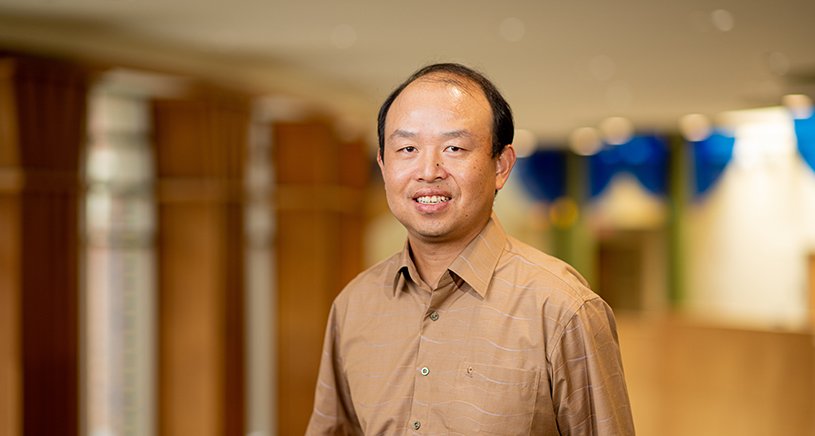 Xiaoquan William Wen , Ph.D.
Bayesian and Computational Statistics with applications in genetics and genomics.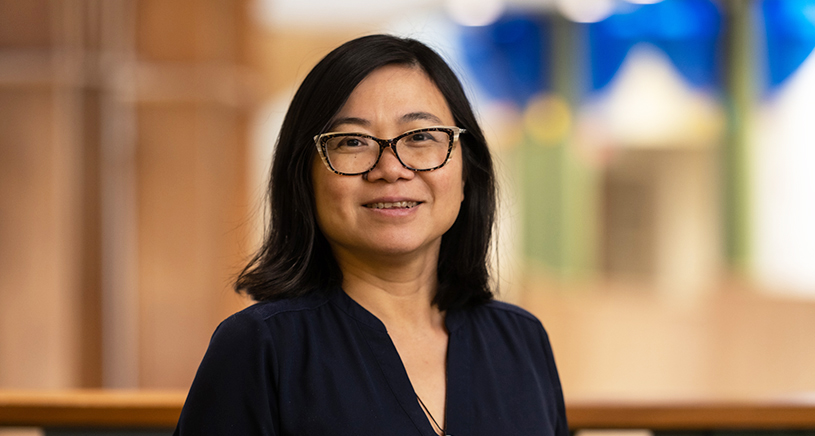 Wen Ye, Ph.D.
Clinical trials and epidemiological studies, particularly measurement error, informative dropout, missing data, and non-compliance issues.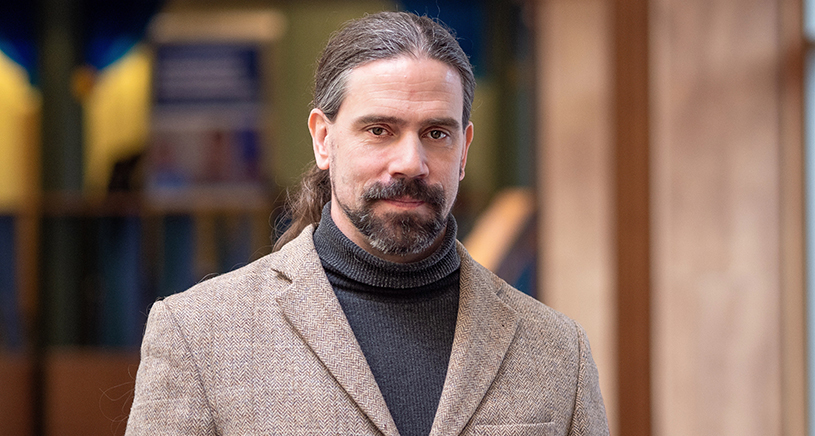 Sebastian Zöllner, Ph.D.
Population genetics, copy number variation, rare variants, genetics of psychiatric diseases.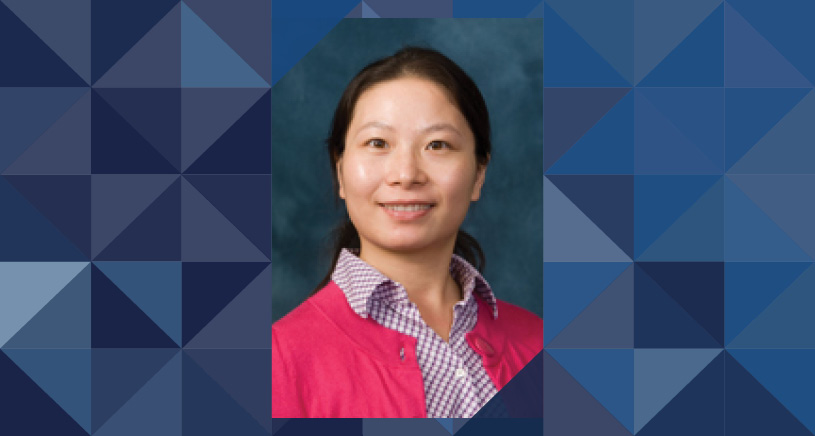 Min Zhang, Ph.D.
Semiparametric methods with missing and censored data, causal inference,survival analysis, clinical trials, and longitudinal data analysis.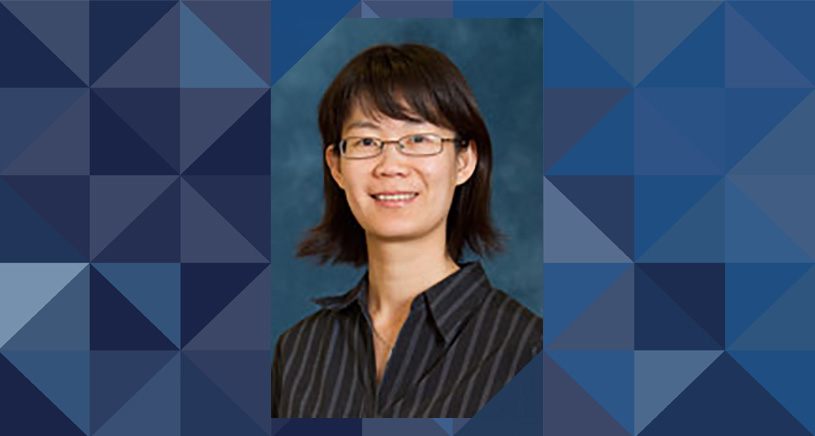 Lili Zhao, Ph.D.
Developing Bayesian statistical methodology and applying it in cancer research. Current methodological work involves change point analysis, phase I and II clinical trials.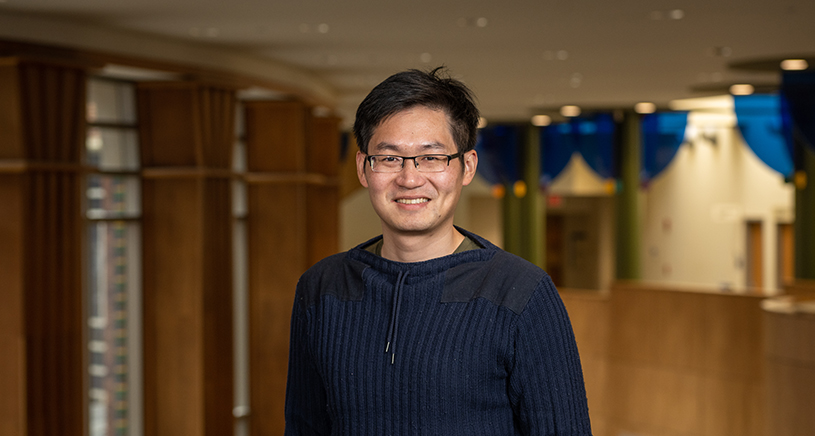 Zhenke Wu
Bayesian Hierarchical Latent Variable Models, Robust Inference for Experimental and Observational Data, Open-Source Software Platform for Learning Health Communities.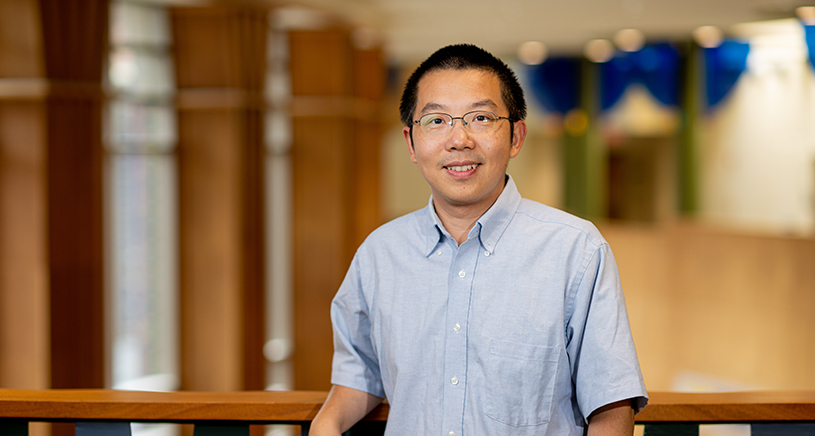 Xiang Zhou, Ph.D.
Computational and Statistical Methods for Large-Scale Genetic and Genomic Studies.
Faculty with Joint Appointments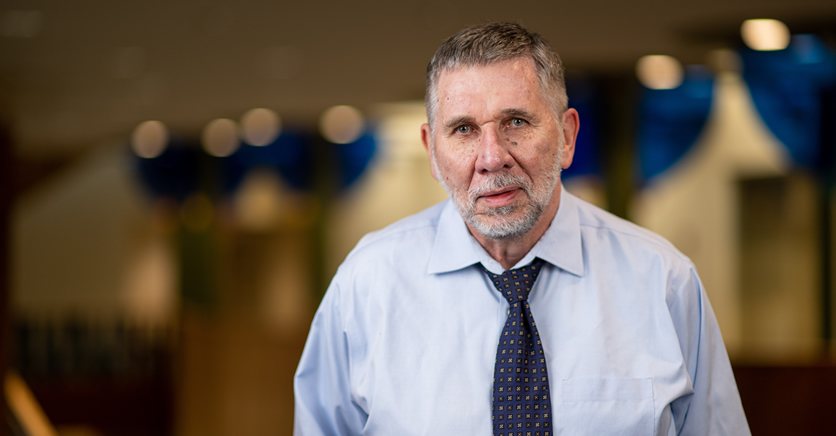 Andrzej T. Galecki, M.D., Ph.D.
Developing computational methods for analyzing correlated and over dispersed data.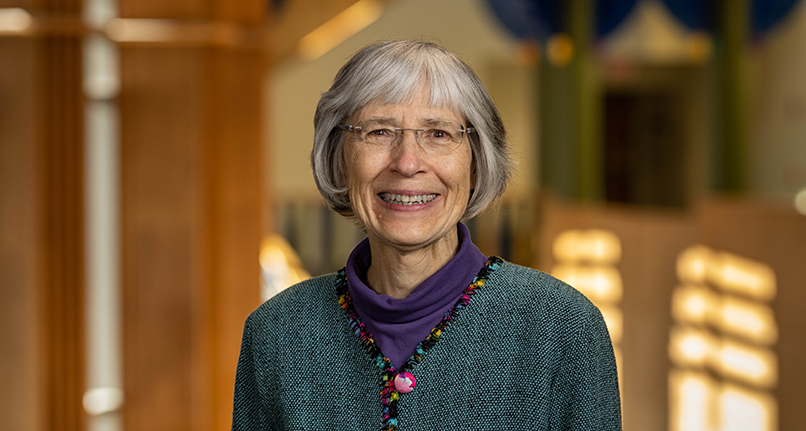 Brenda Gillespie, Ph.D.
Applied biostatistics, particularly survival analysis, clinical trials, and applications of biostatistics to epidemiology.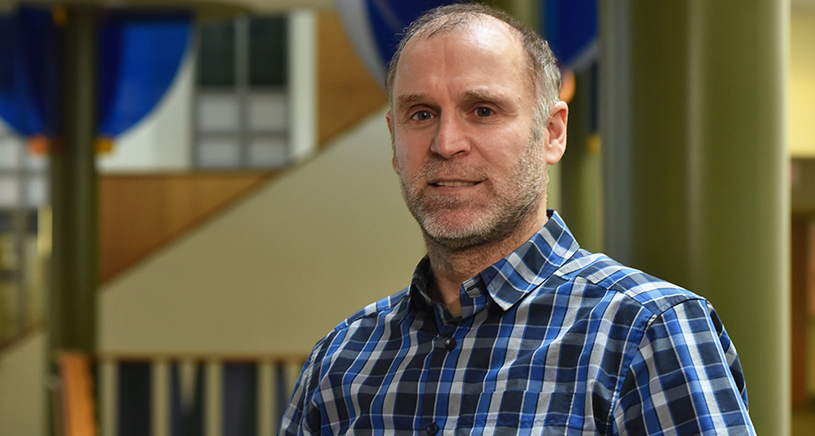 Niko Kaciroti, Ph.D.
Longitudinal data analysis, Bayesian methods, missing-data, clinical trials. Application of statistics in an interdisciplinary setting: medical and social science, developmental data, managing chronic disease, global health.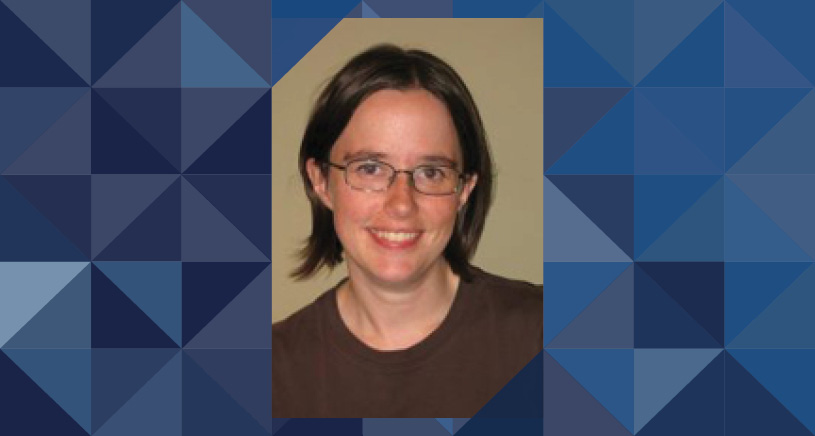 Maureen A. Sartor, Ph.D.
Developing statistical methodology for high throughput genomic and epigenomic experiments and other bioinformatic applications.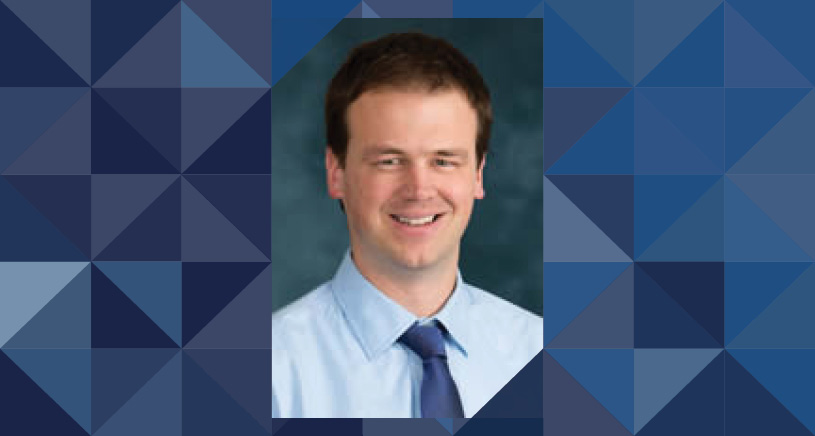 Matthew J. Schipper, Ph.D.
Early phase oncology trial design, predictive risk modeling and use of biomarkers to individualize and adapt treatment.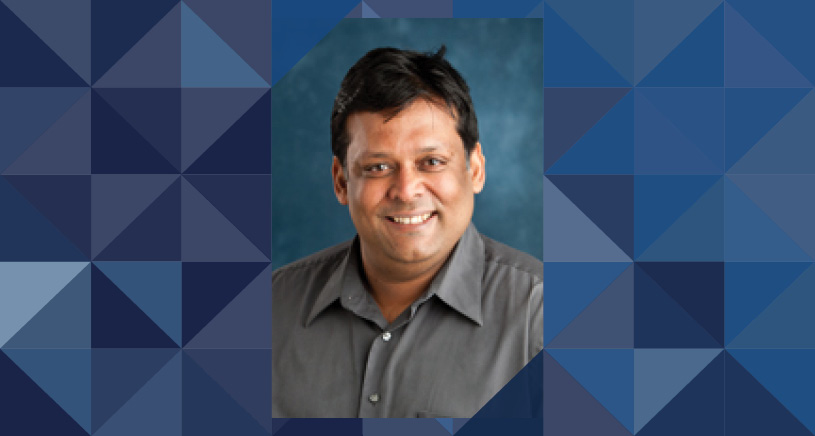 Ananda Sen, Ph.D.
Analysis of recurrent event data in both biomedical and engineering contexts. Competing risks, and accelerated failure time modeling.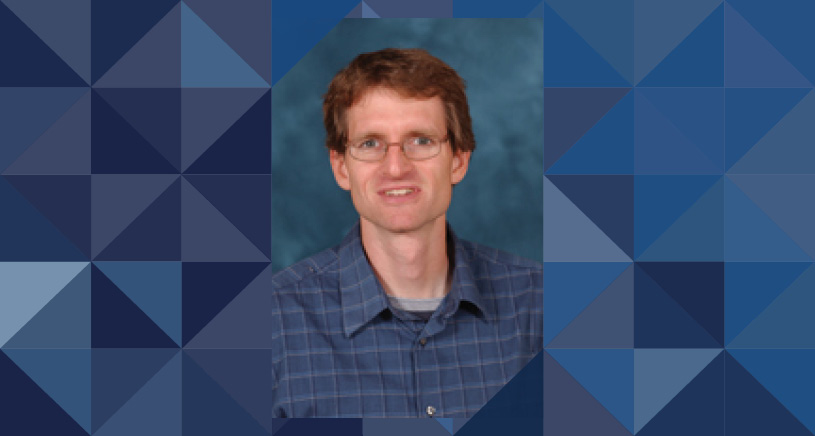 Kerby Shedden, Ph.D.
Statistical modeling in the natural sciences. High dimensional and massive data sets. Statistical computing.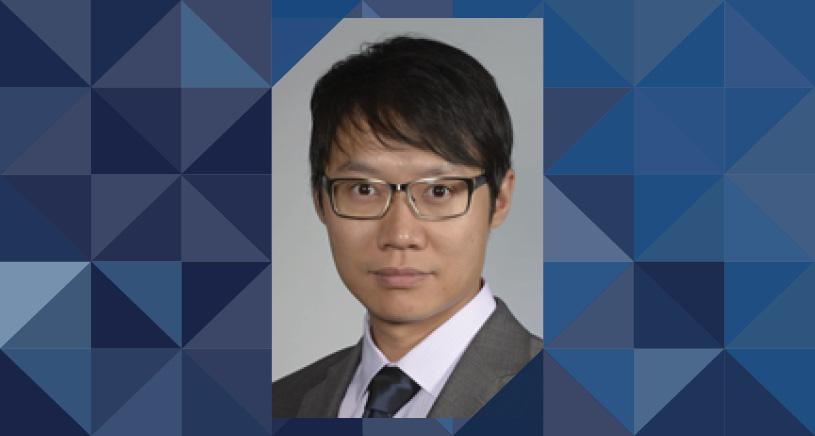 Alex Tsoi, Ph.D.
Developing analysis pipelines and computational approaches for genetics and genomics data to study complex cutaneous diseases.
Lecturers and Adjunct Faculty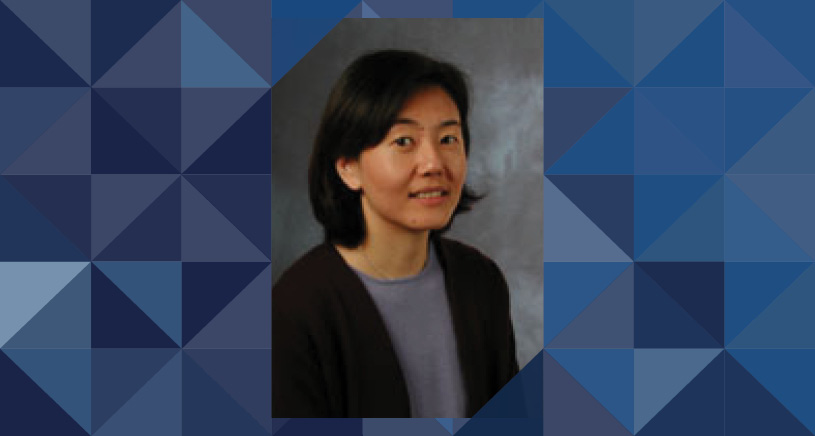 Hyungjin Myra Kim, Sc.D.
Evaluation of feasibility, effectiveness, and accuracy of various telemedicine approaches compared with traditional onsite medical care; medical decision analysis; cost-effectiveness analysis.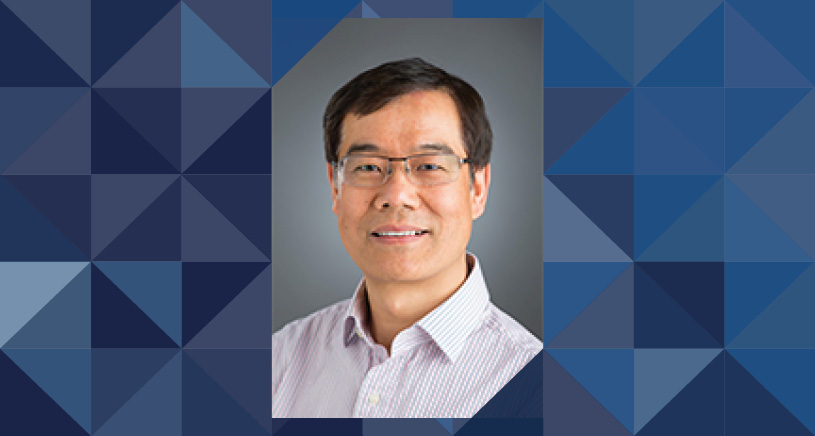 Bin Nan, Ph.D.
Semiparametric regression models, survival analysis, high-dimensional data analysis, cohort studies, clinical trials.
Kathleen B. Welch, M.S.
Models for correlated data for continuous outcomes, and generalized estimating equations and other models for correlated discrete outcomes.
Emeritus Faculty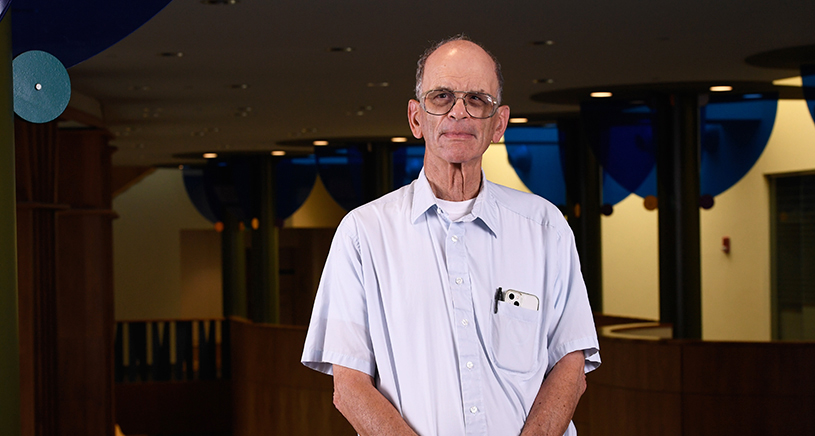 Morton B. Brown, Ph.D.
Clinical trials, categorical data analysis, statistical computing, robust methods and model fitting.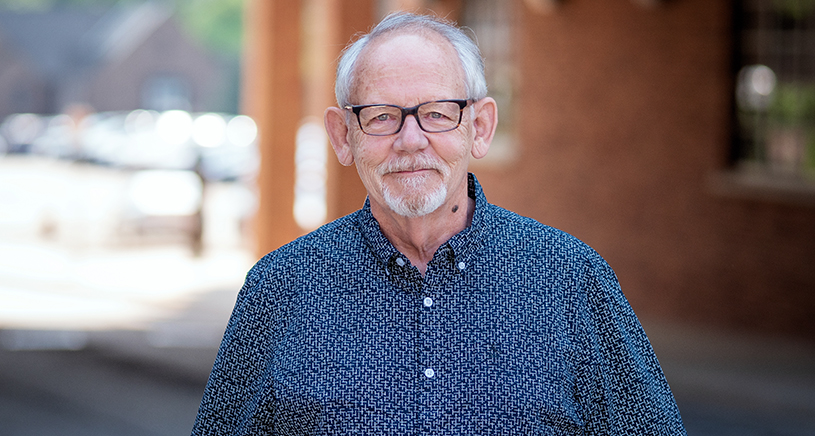 Jack D. Kalbfleisch, Ph.D.
Development of statistical methods and theory, survival and event history analysis, design and analysis of clinical trials, mixture models, stochastic modeling, applications in renal disease and organ transplantation.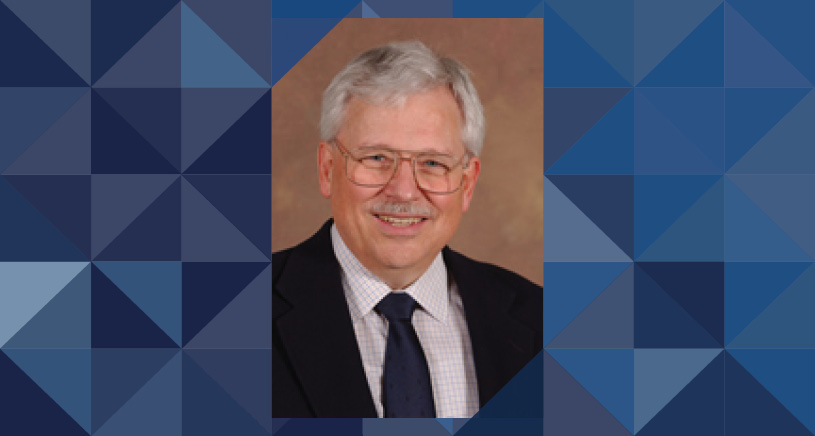 James M. Lepkowski, Ph.D.
Survey methodology, particularly sampling design and estimation, telephone sample design, handling unit and item nonresponse, variance estimation, analysis of complex sample survey data, and respondent-interviewer interaction in the survey process.
Gonçalo R. Abecasis
Gonçalo R. Abecasis, the Felix E. Moore Collegiate Professor of Biostatistics and chair of the Department of Biostatistics was recently inducted into the prestigious Institute of Medicine. He is considered a leader in the genetic analysis of complex human traits. His team has developed statistical methods, computational algorithms and software that facilitate quick and accurate analysis of genetic studies of human disease. His studies, and those of other scientists using his tools, are enabling a better understanding of human genetic variation and its role in disease biology.
View full profile