Faculty Profile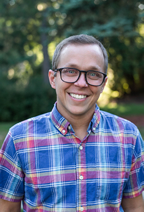 Ryan Malosh, Ph.D., M.P.H.
M5134 SPH II
1415 Washington Heights
Ann Arbor, Michigan 48109-2029
Professional Summary
2015 – present Research Investigator
Education
PhD, Epidemiologic Sciences, University of Michigan
MPH, Epidemiology and International Health, Boston University
Research Interests & Projects
Epidemiology of respiratory virus infections, with particular focus on virus interference. Cohort studies to determine etiology and evaluate effectiveness of prevention strategies for acute respiratory illnesses. Test-negative design studies to evaluate influenza vaccine effectiveness in inpatient and outpatient settings. Transmission modeling.
Selected Publications
Jackson ML, Jackson LA, Kieke B, McClure D, Gaglani M, Murthy K, Malosh R, Monto A, Zimmerman RK, Foppa IM, Flannery B, Thompson MG. Incidence of medically
attended influenza infection and cases averted by vaccination, 2011/2012 and 2012/2013 influenza seasons. Vaccine. 2015 Sep 22;33(39):5181-7. doi:10.1016/j.vaccine.2015.07.098. Epub 2015 Aug 11. PubMed PMID: 26271827.
Ohmit SE, Petrie JG, Malosh RE, Fry AM, Thompson MG, Monto AS. Influenza vaccine effectiveness in households with children during the 2012-2013 season: assessments of prior vaccination and serologic susceptibility. J Infect Dis. 2015 May 15;211(10):1519-28. doi: 10.1093/infdis/jiu650. Epub 2014 Nov 21. PubMed PMID: 25416812; PubMed Central PMCID: PMC4462665.
Monto AS, Malosh RE, Petrie JG, Thompson MG, Ohmit SE. Frequency of acute respiratory illnesses and circulation of respiratory viruses in households with children over 3 surveillance seasons. J Infect Dis. 2014 Dec 1;210(11):1792-9. doi: 10.1093/infdis/jiu327. Epub 2014 Jun 6. PubMed PMID: 24907381; PubMed Central PMCID: PMC4296188.
Malosh R, Ohmit SE, Petrie JG, Thompson MG, Aiello AE, Monto AS. Factors associated with influenza vaccine receipt in community dwelling adults and their children. Vaccine. 2014 Apr 1;32(16):1841-7. doi: 10.1016/j.vaccine.2014.01.075. Epub 2014 Feb 12. PubMed PMID: 24530926; PubMed Central PMCID: PMC4084780.
Petrie JG, Ohmit SE, Cowling BJ, Johnson E, Cross RT, Malosh RE, Thompson MG, Monto AS. Influenza transmission in a cohort of households with children: 2010-2011. PLoS One. 2013 Sep 25;8(9):e75339. doi: 10.1371/journal.pone.0075339. eCollection 2013. PubMed PMID: 24086511; PubMed Central PMCID: PMC3783407.
Professional Affiliations
Society for Epidemiologic Research