Faculty Profile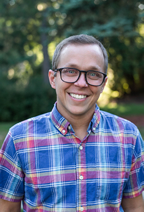 Ryan Malosh, PhD, MPH
Assistant Research Scientist, Epidemiology
M5134 SPH II
1415 Washington Heights
Ann Arbor, Michigan 48109-2029
2018 - Present Assistant Research Scientist
2015–2018 Research Investigator
PhD, Epidemiologic Sciences, University of Michigan
MPH, Epidemiology and International Health, Boston University
I am currently working on studies of herd immunity due to influenza vaccination of household contacts, as well as studies of influenza vaccine effectiveness, epidemiology and transmission of respiratory viruses, and social determinants of acute respiratory infections.

I am broadly interested in the epidemiology of vaccine preventable diseases. My specific research interests include: vaccine uptake, herd immunity, and social determinants of infectious diseases. I am also interested in the epidemiology and prevention of vaccine preventable diseases in immunocompromised hosts.
Malosh RE, Noppert GA, Zelner J, Martin ET, Monto AS. Social patterning of acute respiratory infections in the Household Influenza Vaccine Evaluation (HIVE) Study 2014-2015. Epidemiology and Infection. Volume 147 e185.

Malosh RE, Martin ET, Heikkinen T, Brooks WA, Whitley RJ, Monto AS. Efficacy and Safety of Oseltamivir in Children: Systematic Review and Individual Patient Data Meta-analysis of Randomized Controlled Trials. Clin Infect Dis. 2018; 66:1492-1500. doi:10.1093/cid/cix1040.

Malosh RE, Martin ET, Ortiz JR, Monto AS. The risk of lower respiratory tract infection following influenza virus infection: A systematic and narrative review. Vaccine. 2018;36: 141–147. doi:10.1016/j.vaccine.2017.11.018.

Malosh RE, Martin ET, Callear AP, Petrie JG, Lauring A, Lamerato L, Fry AM, Ferdinands J, Flannery B, Monto AS. Respiratory syncytial virus hospitalization in middle-aged and older adults. Journal of Clinical Virology. 2017 Sep 7. https://doi.org/10.1016/j.jcv.2017.09.001.

Malosh R, Ohmit SE, Petrie JG, Thompson MG, Aiello AE, Monto AS. Factors associated with influenza vaccine receipt in community dwelling adults and their children. Vaccine. 2014 Apr 1;32(16):1841-7. doi: 10.1016/j.vaccine.2014.01.075.
Society for Epidemiologic Research
Ryan Malosh in the News
Trending Topis with Ryan Malosh