Faculty Profile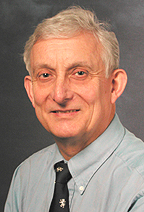 James Vincent, PhD, D.Sc.
Emeritus Professor, Environmental Health Sciences
Professor Vincent's academic background is in physics, and he holds a PhD from the University of Durham in England. He also holds a D.Sc. from the same institution, awarded in 1991 in consideration of "...work of high distinction constituting a substantial and original contribution to science." He is widely experienced in the occupational and environmental health sciences. He has worked in industry, in non-academic research institutions, and in three universities (Strathclyde University in Britain where he taught physics, University of Minnesota, and -- now -- University of Michigan). His work over the past 30 years has included studies in aerosol science and fluid mechanics and their application to the atmospheric transport of pollutants, emission control from large-scale industrial processes, exposure assessment and control of airborne pollutants in environmental and occupational settings, aerosol sampling and measurement, inhalation toxicology and pharmacokinetics, occupational exposure standards setting, and international occupational health policy. In these areas he has published over 200 works. He is a past-president of the British Occupational Hygiene Society, was until recently chair of the Air Sampling Procedures Committee of the American Conference of Governmental Industrial Hygienists, and was editor-in-chief of the Journal of Aerosol Science from 1988 to 1999 (where he is now an honorary (lifetime) member of the Editorial Board). In 1994 he was awarded the Sinclair Award, the premier recognition of the American Association for Aerosol Research. In 1998 he received the Meritorious Achievement Award from the American Conference of Government Industrial Hygienists. He is past chair of the Department of Environmental Health Sciences at the University of Michigan, and currently remains active in a wide range of research areas.
D.Sc., Physics, University of Durham, England, 1992
PhD, Physics, University of Durham, England, 1966
B.Sc., Physics, University of Durham, England, 1962
Research activities over 20+ years include:electrical conduction and breakdown in gases, electrostatic precipitation of aerosols, air pollution control engineering, air pollution transport near buildings, basic fluid mechanics, basic aerosol mechanics, industrial ventilation, aerosol measurement in workplaces and the ambient atmosphere, dust control in workplaces, assessment of human exposure to aerosols, asbestos problems, animal inhalation research, pharmacokinetic and dosimetric modeling for inhaled aerosols, aspects of epidemiology and toxicology, wider issues in industrial and environmental hygiene, occupational health standards, science and policy.
Workplace Aerosol Sampling at Realistic Low Wind Speeds
Sponsor: CDC/NIOSH


Sivulka, D., Conard, B.R., Hall, G.W. and Vincent, J.H. (2007). Species-specific inhalable exposures in the nickel industry: a new approach for deriving occupational exposure limits. Regulatory Toxicology and Pharmacology 19-34.
Vincent, J.H. (2005). Graduate education in occupational hygiene: a rational framework. Annals of Occupational Hygiene 649-659.