Breast Cancer as Chronic Disease
As a chronic disease, breast cancer poses ongoing challenges for patients and their loved ones.
Survival rates for all cancers have risen steadily in the past three years, and that's good news for the nearly 1.5 million Americans who were diagnosed with cancer last year. The survival rates for some cancers —notably breast, prostate, and colorectal—are so good, in fact, that the Institute of Medicine now recognizes cancer as a chronic disease, bringing greater focus to this area of research.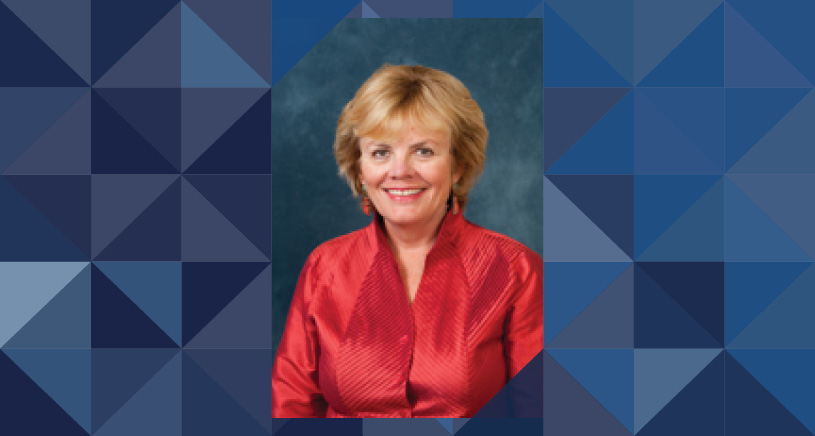 "We know that after being treated for cancer there are still remaining issues," says Nancy Janz, professor of health behavior and health education and associate director of the UM Center for Managing Chronic Disease. "There are still symptoms that persist, still concerns about recurrence, still surveillance issues."
For the past ten years, Janz who studies the impact of chronic disease and its treatment on quality of life, has been working with an interdisciplinary team of researchers called CanSORT (Cancer Surveillance Outcomes Research Team) to identify and understand the unique issues that breast-cancer survivors face. In four major population-based studies, the team has surveyed over 4,000 women, most of them with early-stage breast cancer. Surgeons, oncologists, and radiologists have also been surveyed.
Women were interviewed on average about eight months after completing breast-cancer treatment, and most reported ongoing symptoms—from the disease as well as its treatment. Symptoms included fatigue, sleep disturbances, breast and arm discomfort, systemic side effects, and reduced emotional well-being. Younger women and women with a poorer health status at the time of diagnosis reported more symptoms, and younger women tended to report a lower quality of life overall.
The team's most recent studies show that the breast cancer experience differs according to race and ethnicity. In terms of information and support received, symptom experience and quality of life, African-American women seem to do as well as white women. But Latina women, especially those with low levels of acculturation, seem more vulnerable to negative outcomes. Janz thinks their increased vulnerability may be due to many factors, including greater difficulty in understanding the medical information they're provided, fewer opportunities to talk to other women with breast cancer, health care access issues, and cultural differences. She and her colleagues are continuing to study the issue.
"Ultimately we're interested in developing interventions and programs to meet the needs of the cancer survivor," Janz says. Interventions needed include decision tools to assist women to make good decisions about surgery, chemotherapy, and other treatment options, including breast reconstruction, as well as interventions to help women become better managers of the challenges they face as cancer survivors.
To learn more
Send correspondence about this or any Findings article to the editor at sph.findings@umich.edu. You will be contacted if your letter is considered for publication.
factCHECK2008
There are over 10 million cancer survivors in the U.S.
Sixty-four percent of adults whose cancer is diagnosed today can expect to be living in five years
Breast cancer survivors make up the largest group of cancer survivors (22 percent), followed by prostate cancer survivors (17 percent) and colorectal cancer survivors (11 percent)
The majority (61 percent) of cancer survivors are aged 65 and older