Medication Adherence
Cost isn't the only factor that determines whether patients take prescription drugs.
In recent years, drug costs in the United States and most other industrialized countries have soared, and that has policymakers worried, because even a small increase in price can lead patients to reduce their adherence to prescribed medications.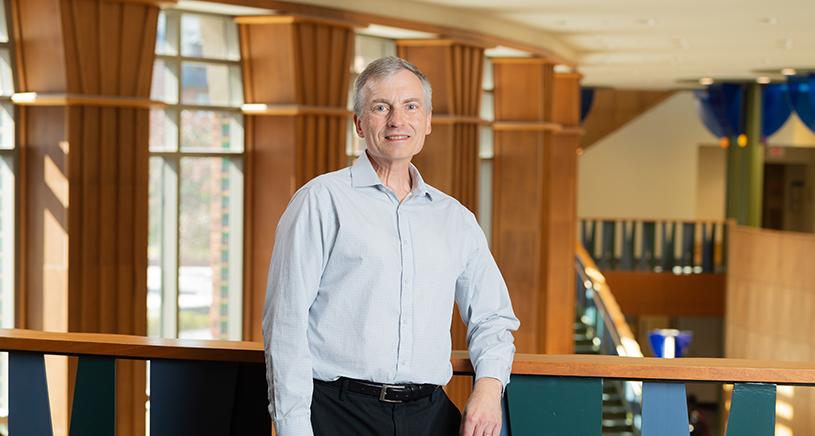 When that occurs—especially in patients with multiple health problems—"a cascade of bad things can happen," says Richard Hirth, professor of health management and policy. "If one condition is not controlled, it can interact with and feed into other conditions." The resulting burden on the health system can be substantial.
Out-of-pocket expenses are the chief reason patients reduce their medication adherence, but in a recent study of hemodialysis patients in 12 different countries, Hirth and a team of researchers found that other social or policy factors can also play a role. The researchers surveyed patients undergoing kidney dialysis in the U.S., Canada, Australia/New Zealand, Japan, and several western European nations. They found that the proportion of U.S. patients who said they did not purchase medications because of cost significantly exceeded that in any other country. But most of the other countries also showed an increased risk of nonadherence associated with higher cost pressures.
Yet cost wasn't the only issue—country-specific factors, too, appeared to affect adherence. Swedish patients, for example, bore a relatively high cost burden but were less likely than the overall sample to report nonadherence. The researchers suspect that some features of the Swedish welfare state, such as its high level of income support, may help explain the finding.
By contrast, Japanese patients had moderate out-of-pocket costs and very low nonadherence rates, but that may be in part because doctors in Japan earn much of their income by selling medications directly to patients and therefore have a stronger incentive to ensure that prescriptions are filled.
Hirth and his colleagues believe that if policymakers want to understand international differences in nonadherence, they need to further explore country-specific policy and cultural issues, including specific health-system characteristics—such as cost-sharing policies—that may have an impact on medication adherence. A greater understanding of those factors that mitigate or accentuate patient response to out-of-pocket spending could help policymakers identify ways of reforming prescription policies so that patients everywhere adhere to the medications and treatments they're prescribed. As former U.S. Surgeon General C. Everett Koop observed, "Drugs don't work in patients who don't take them."
To learn more
Send correspondence about this or any Findings article to the editor at sph.findings@umich.edu. You will be contacted if your letter is considered for publication.
factCHECK2008
Drug costs in the U.S. and most other industrialized countries have risen much faster in recent years than the costs of other health services
Of the countries Hirth and his research team surveyed, out-of-pocket spending for both prescription and over-the-counter medications was significantly higher in the U.S. than elsewhere, and patients in the U.S. were more likely than other patients to hold only private insurance
Kidney dialysis patients in the United Kingdom pay as little as $8 a month for their medications, while their counterparts in the U.S. pay $114
The vast majority of studies examining the impact of out-of-pocket drug spending on medication are single-country studies