Calcium & Pregnancy & Lead
Taken during pregnancy, calcium reduces harmful blood lead levels.
Pregnant women who take high levels of daily calcium supplements show a marked reduction in lead levels in their blood, suggesting calcium could play a critical role in reducing fetal and infant exposure.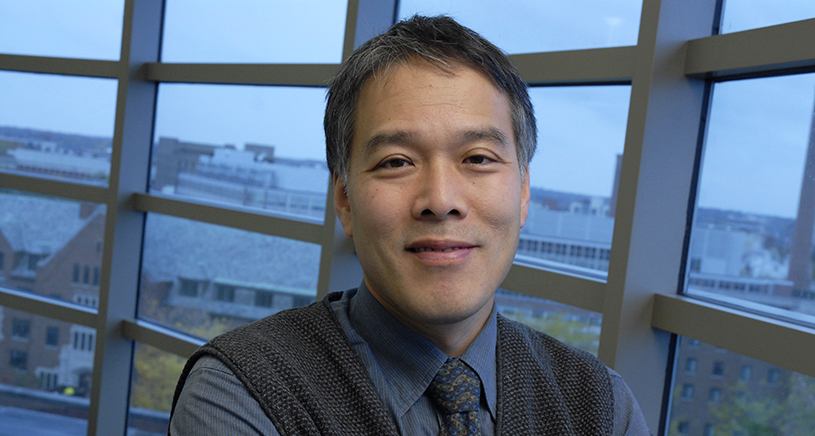 A new UM study finds that women who take 1,200 milligrams of calcium daily have up to a 31 percent reduction in lead levels, says Howard Hu, chair of the Department of Environmental Health Sciences and principal investigator of the study—the first known randomized study examining calcium supplementation on lead levels in pregnant women. Women who used lead-glazed ceramics and those with high bone lead levels showed the largest reductions; the average reduction was about 11 percent.
Lead exposure is a great concern for pregnant and lactating women, especially in developing countries where lead exposures have been high until recently, and for women with occupational exposure. Lead exposure during fetal development and infancy can cause low birth weight or slow weight gain after birth, cognitive defects such as lower intelligence scores, lower motor and visual skills, or even miscarriage. Damage from lead exposure and poisoning is usually permanent.
"We and others have previously shown that during pregnancy, mothers can transfer lead from their bones to their unborn—with significant adverse consequences—making maternal bone lead stores a threat even if current environmental lead exposures are low,"Hu says. "This study demonstrates that dietary calcium supplementation during pregnancy may constitute a low-cost and low-risk approach for reducing this threat."
Developing fetuses and nursing babies are exposed to lead from either current exposures to mothers or from the mobilization of maternal skeletal lead stores accumulated from prior years of exposure. Bone lead can stay in the body for decades, so even with minimal environmental exposure, the fetus or nursing infant can still be at great risk from maternal stores of lead.
"The bottom line is that obstetricians and pediatricians should consider adding calcium supplementation to the prenatal vitamins normally recommended in pregnant women," says Hu, "particularly if their patients have a significant history of environmental or occupational lead exposure."
To learn more
By Laura Bailey
Send correspondence about this or any Findings article to the editor at sph.findings@umich.edu. You will be contacted if your letter is considered for publication.
factCHECK 2008
The blood lead level of an unborn child will be similar to the mother's
Lead exposures typically come from unsafe home renovations, hobbies that use lead, proximity to areas that contain lead dust or to work clothes and shoes covered in lead dust, dry sweeping and dusting that disturbs lead-laden dust
Bone lead can stay in the body for decades, so even with minimal environmental exposure, a fetus or nursing infant can still be at great risk from maternal stores of lead
A simple blood test is the best way to find out the level of lead present in blood
A previous study by Hu and his research team showed that 1,200-mg daily calcium supplementation during lactation reduced maternal blood lead by 15 to 20 percent, and breast milk lead by 5 to 10 percent