SPH Digest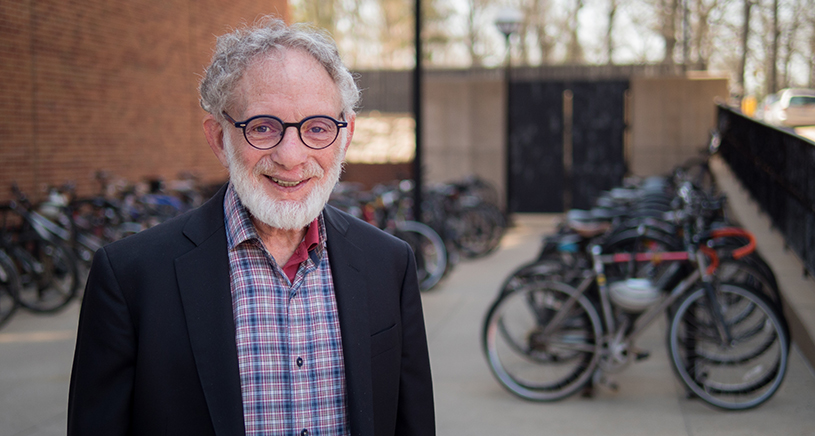 SPH Professor Peter Jacobson has received the 2016 Lifetime Achievement Award in Public Health Law from the law section of the American Public Health Association. The award honors individuals who, over the course of their careers, have made significant contributions to the field of public health. As one nomination received by the awards committee phrased it, "Professor Jacobson has made enormous contributions to the scholarship, practice, and teaching of public health law" during his 40-year career and is a "pioneer in the field and a national leader. Professor Jacobson's career serves as a model for others in how to effectively combine scholarship with practice to improve the public's health." A professor of health law and policy at SPH, Jacobson directs the U-M Center for Law, Ethics, and Health and chairs the Washtenaw County (Michigan) Board of Health.
Women in Health Leadership (WiHL), an SPH student-led organization focused on mentorship and skill-building to empower women, held its third annual Spring Forum event last April with the theme "Managing Change." Female health professionals from a variety of disciplines spoke about how they'd managed change in their careers, and during breakout sessions led exercises emphasizing the need for women to support each other in the workplace. They also helped student participants develop goal-setting and leadership abilities, and offered the advice that both assertiveness and a positive work environment are key to successfully managing change.
In response to the Flint (Michigan) water crisis, Laurie Carpenter, a senior research associate with the U-M Center for Managing Chronic Disease, and her life partner, Michael Hood, launched Crossing Water (crossingwater.org). The nonprofit works with a range of community-based stakeholders as well as local, state, and federal agencies; statewide nonprofit and advocacy groups; and volunteers from across Michigan to ensure that all Flint residents have access to safe drinking water, information on how to access and utilize resources, and access to medical care. Among its initiatives, Crossing Water is deploying Rapid Response Service Teams to the city's hardest-hit and most underserved neighborhoods and communities. The Michigan chapter of the National Association of Social Workers named Carpenter and Hood the 2016 Public Citizens of the Year.