SPH Digest
As co-chairs of the Health Behavior and Health Education Student Association, SPH students Benita Sinnarajah and Sarah Tersegno (above) helped coordinate the association's two-week Winter Warmth Drive, during which HBHE faculty, staff, and students donated enough coats, scarves, sweaters, hats, and gloves to fill a pickup truck. On a frigid December night, Sinnarajah and Tersegno took the donated clothes to a group of homeless men and women living on Ann Arbor's south side at a site called Camp Take Notice. The camp is a grassroots tent community whose mission is to create a safe, sober, drug-free environment where members of Ann Arbor's homeless population can receive not only food and shelter but also "a genuine sense of community," says Caleb Poirier, a resident of the camp. People like Sinnarajah and Tersegno, he adds, play a vital role in building relationships "between homeless and home-full people." For more information.
Technology was also the focus of Sex:Tech, a conference in February in San Francisco examining the interplay between sexual education and technology among youth in the U.S. At the conference, SPH students Emily Pingel, Michelle Marie Johns, and Anna Eisenberg received the ISIS Award for Young Researchers in recognition of their work with Research Assistant Professor Jose Bauermeister's SexLab project at SPH. Through their work with young men who have sex with men, conference organizers said, the SPH students had dispelled negative stereotypes about men's behaviors online and instead shown how the Internet is shaping young men's sexual identities, sexuality, and sexual maturation.
Avatars aren't just on the screen these days—they're in public health. Second-year MPH student Honor Potvin and a team of UM School of Information students have designed a robot avatar named mibo (from "my robot") that appears on a user's mobile phone and uses GPS and accelerometer technologies to track walking activity and to show progress on weekly walking goals. Potvin and her colleagues made it into the final round of the Computer Human Interaction 2010 Student Design Competition with their paper "mibo: A Mobile Application to Encourage Walking." They presented their application to a panel of judges at the premier international conference in the field of human-computer interaction in Atlanta, Georgia, in April.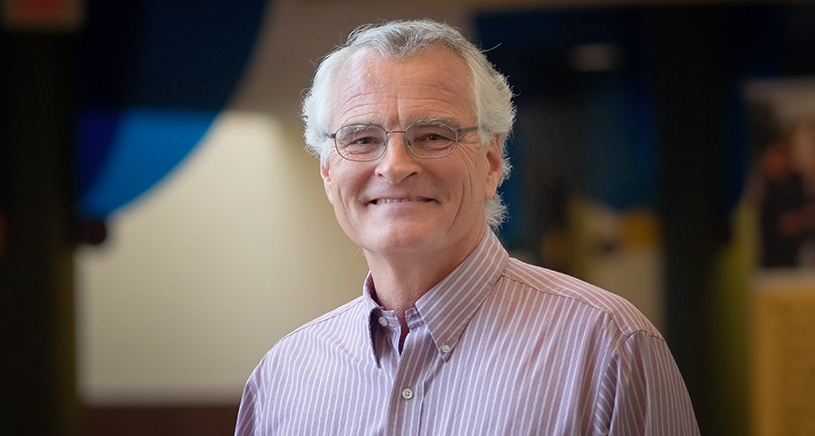 Michael Boehnke spoke about diabetes and his efforts to identify its genetic underpinnings during a February lecture celebrating his Distinguished University Professorship—the highest academic title UM confers. Earlier in the year, the American Association for the Advancement of Science named Boehnke, the Richard G. Cornell Distinguished University Professor of Biostatistics, to its newest class of fellows.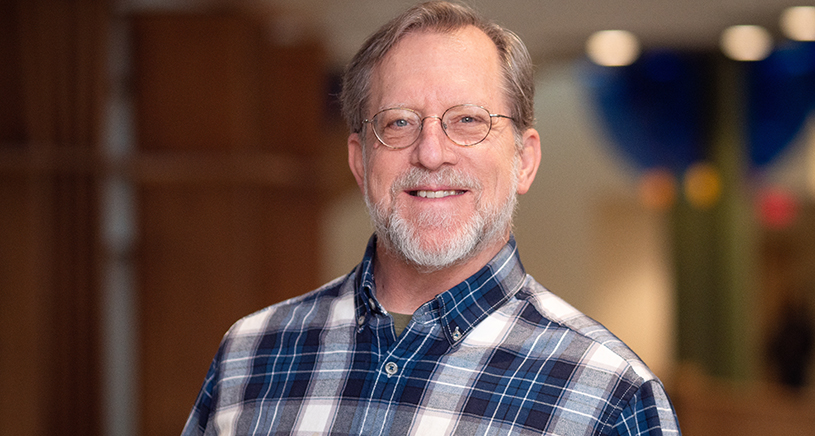 For their role in helping to establish UM as a world-renowned research center in the area of microelectromechanical systems and integrated microsystems, Ted Zellers, professor of environmental health sciences, and a team of College of Engineering collaborators have received the Ted Kennedy Family Team Excellence Award. Zellers and his colleagues have focused on two test-bed microsystems. The first is a family of implantable neural prostheses for disorders such as deafness, paralysis, epilepsy, and Parkinson's disease. The second is a wristwatch-size environmental monitor capable of gauging pressure, temperature, humidity, radiation level, and air quality.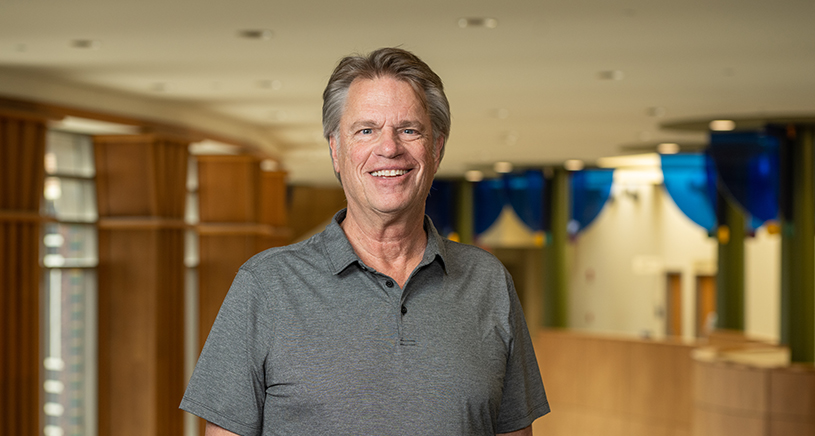 On yet another tech note, Vic Strecher has been named the UM Distinguished University Innovator for 2010. Strecher, a professor of health behavior and health education at SPH and a successful entrepreneur, has conducted breakthrough research leading to a fundamental shift in how technology is adapted to support preventative health behaviors. An expert in "tailoring," he uses digital technologies to assess specific health needs and then creates tailor-made plans that help people make better decisions and improve health-related behaviors.
As the first-ever SPH Michigan Apprentice, health behavior and health education student Doug Roehler won an all-expense-paid job-shadowing opportunity with SPH alumnus Grant Baldwin, director of the Division of Unintentional Injury Prevention at the National Center for Injury Prevention and Control in Atlanta. Baldwin's office is dedicated to reducing the number and severity of unintentional injuries through science-based programs and applied research. Roehler was chosen by the UM Alumni Association and the SPH Career Services Offices. This marked the first year the Alumni Association extended its apprentice program to graduate-level students at SPH.
The UM SPH community experienced two grievous losses earlier this year. In tribute to these wonderful young women, the families and friends of Kamilah Neighbors and Julia Strecher have established a pair of programs that will extend their legacies for decades to come.
The Kamilah Neighbors Internship in Child Mental Health Services: To honor SPH alumna and doctoral student Kamilah Neighbors, MHSA '01, who died suddenly on March 4, 2010, the school has created a fund to support the Kamilah Neighbors Internship in Child Mental Health Services. The fund will help Summer Enrichment Program students and SPH degree students secure internship placements in research, policy, and public health–practice environments that are focused on reducing racial/ethnic disparities in child mental health services.
The daughter of UM SPH Professor Harold "Woody" Neighbors and his wife, Bonita, Kamilah was working on a doctorate in health services organization and policy at SPH, where she founded the school's Graduate Student Health Research Symposium and helped found the SPhDs (Doctoral Students of SPH). Before embarking on her doctorate, Kamilah worked as a hospital administrator at Children's Memorial Hospital in Chicago. She created the hospital's Summer Internship Program. To contribute to the Kamiliah Neighbors Internship fund.
The Julia Strecher Organ Donor Registration Drive: A recipient of two heart transplants, 19-year-old Julia Strecher knew what it meant to survive in the face of a dire prognosis. Determined to help others do the same, she enrolled in the UM School of Nursing and was completing her freshman year when she died on March 2, 2010. In her memory, her friends and family have launched an organ-donor-registration drive. Julia's two transplants "gave her 18 years of life that she otherwise would never have experienced," they write on their Facebook page.
"They gave us all 18 beautiful years with her." Registration takes 10 minutes, they note, and "could save multiple lives and grant precious time to the families and friends in similar situations to our own." To register to become an organ donor, visit . Julia is the daughter of UM SPH Professor Vic Strecher and his wife, Jeri.