Home/Away Point/Counterpoint
Point: The World Is Right Here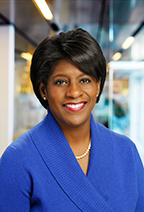 By Phyllis Meadows: I recently had a student whose primary goal was to go overseas and do foreign work. I told her before she does that, she should work here, in Michigan, because the world is right here, and the education she gets in this state will provide her with the tools she needs to do life-saving work in communities around the world.
We have a lot of ethnic diversity in this state—Arab-American, Hmong, Hispanic, Native American, and African-American, among others. But our diversity is more than ethnic. Michigan is a complex mix of urban, suburban, and rural. In fact, rural health centers outnumber urban centers in this state, and while there's some overlap between the two, Michigan's rural health centers face unique public health challenges—chief among them access to health care services. Some women in this state have to travel 60 miles to deliver a baby, and that's a huge public health issue.
When you look at the dynamics of our rural communities in both the lower and upper peninsulas, particularly at a time of declining resources, you see many of the same challenges that you see in the international setting. So what we learn here in Michigan about managing scarce resources, dealing with complex health problems, and coping with contextual challenges is relevant to the work we undertake in other countries.
Within the broader divisions of urban, suburban, and rural communities, there is also regional diversity here in Michigan. If you do public health work in the Upper Peninsula, for example, you're likely to focus on issues such as teen health, substance abuse, and access to care, whereas if you're in Flint or Detroit, you're likely to concentrate on such issues as environmental contaminants, cardiovascular health, youth violence prevention, and access to healthy foods. Tribal communities, summer resorts, shipping districts, international border crossings, factory towns, university campuses—Michigan has them all, and they all have unique health challenges.
In terms of how its members address issues and solve problems, every Michigan community has a distinct culture, and anyone who undertakes public health service in this state needs to know how to read and understand those community dynamics. Otherwise you may not be effective. Or you may do more harm than good. It takes a high level of self-awareness, and a high level of discernment about cultural dynamics and relationships, to work in an unfamiliar environment. Wherever our students work, they need to understand that there is a context fueled by culture, environment, economics, human competencies, politics, and resources. If they can get a handle on that context they'll be better prepared to serve—and I emphasize the word serve. Here again, the lessons learned in Michigan are applicable worldwide. This is why I say that the world is here.
By working in partnership with communities in this state, students who want to make a difference in the wider world learn how to create sustainable approaches to public health problems, and that's critical. Through long-term relationships with community-based partners throughout Michigan, School of Public Health faculty, staff, and students have helped to develop long-term, sustainable solutions to many of the state's most daunting public health issues, among them asthma, cancer prevention, air and water quality, maternal health, and infant mortality. Our community-based partnerships are rooted in the understanding that in order to solve complex health problems, the academic and practice communities must be equal partners. We both have a responsibility to share what we know, especially with those who are ready to hear, who want to hear, and who are willing to hear. But more so than that, we have a responsibility to listen—to listen to how people are interpreting and addressing their problems, and to learn from them. This kind of give-and-take is equally crucial for global work, where researchers and practitioners must collaborate with each other as well as with government agencies and institutions, nongovernmental organizations, and local communities.
The world is right here, and that's why Michigan is one of the best places to prepare for both domestic and global public health service. No matter where our students wind up—Brazil, Uzbekistan, Egypt, the far north, the far east—they'll be better prepared if they start their practice with field work at home, in places like Marquette, Benton Harbor, Port Huron, Dearborn, or one of our many rural or native communities. That's why I urge students to start here.
Phyllis D. Meadows, Ph.D., M.S.N., R.N., is a clinical professor of health management and policy and associate dean for practice in the SPH Office of Public Health Practice. She is a past director of the Detroit Department of Health Wellness & Promotion.
Counterpoint: A Global Perspective Is Critical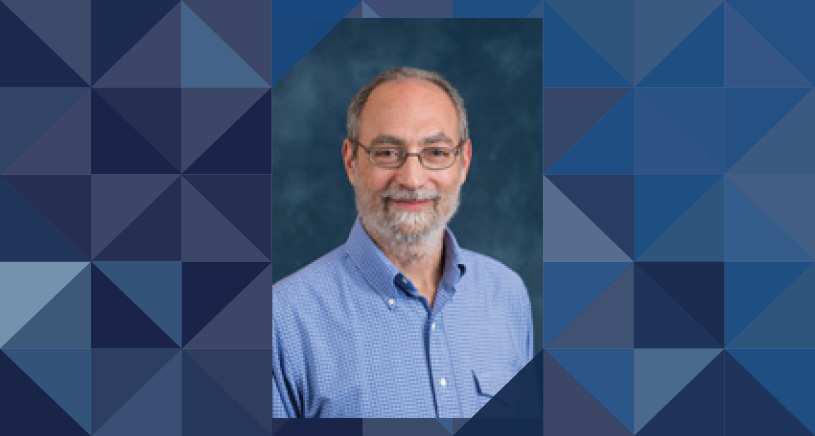 By Tom Robins: Because we're located in the United States, many of us at the School of Public Health do work focusing on domestic conditions and issues, and that's clearly very important. But it's also critically important to draw strong ties between what happens domestically and what happens elsewhere in the world.
I am convinced that we learn how to solve problems in our backyard by learning how to solve problems in different systems, and sometimes on a different scale. We're accustomed to certain political arrangements in the U.S., to certain dynamics among different cultures and communities. Go to another country, and you have a completely different set of circumstances, a different political situation, different types of institutions, different development issues. Matters of economic position, ethnicity, and race often play out differently abroad than they do in the U.S. All of this can give you a fresh perspective on how to approach problems here at home and a clear idea of how American actions and policies impact the rest of the world.
For example, I've been involved in studies involving air pollution and asthma in Detroit, and I've worked on similar studies in Durban, South Africa. In both cases, air pollution was affecting underserved populations, and there was a great deal of community activism. There were, of course, significant differences. Durban had much higher levels of unemployment, government agencies were organized differently, and the legacy of Apartheid had a profound impact on people's beliefs and behaviors. At the same time, there were many similarities, and each research project shed light on the other in terms of how we conducted the studies, how we presented results to disparate communities, and how we worked to help shape government policies on air pollution.
To me, the biggest unifying theme in both global and domestic public health work is that regardless of the institutions you're working with—governmental, academic, nongovernmental, community-based—you must bring an attitude of respect to your work, coupled with the understanding that your contributions to any undertaking will be partial, and that most contributions will come from people with different experiences and points of view. At the end of the day, your work must be guided by the experiences of the people in the country or community where you're working.
In all of your work, you must do everything you can to cultivate a transparent and coequal partnership. If you come from a large research university like Michigan, and you're working in a disadvantaged community in the U.S., you have to guard against power differentials. Similarly, if you come from a major research university in a developed country, and you're working with people in a low-to-middle-income country, who have less access to opportunities and resources, you must be sure that decisions are taken in a genuinely joint and consensual way. You must also ensure that the communities and countries where you work are able to sustain projects and programs well into the future without our input. And you must foster the development of leaders within the communities and countries with whom you collaborate.
As an example, SPH has formal partnerships with both China and Ghana. These partnerships bring public health professionals from those countries to Ann Arbor for extended periods of training and mentorship. A great deal of fruitful exchange takes place during these periods. At the same time, faculty, students, and staff from the University of Michigan travel to both China and Ghana to do field work that broadens their experience. Our students, in particular—many of whom are just launching their careers—benefit in important ways from these eye-opening experiences. Some go on to academia, some to government, and some to businesses and corporations. Many stay here in Michigan, where they use the knowledge they've gained abroad to improve the health and well-being of the residents of this state.
The world is highly interconnected, and it's imperative that we think globally. Environmental contaminants don't recognize borders. Neither do diseases, as we saw so clearly with the outbreak of SARS in Asia in 2003 and its subsequent spread to Canada. As that event reminded us, we need to share information and coordinate efforts to protect the health of the global community. It's vital work, and a global approach will ensure that we do it well.
Thomas G. Robins, M.D., M.P.H., professor of environmental health sciences and an expert on environmentally and occupationally related respiratory diseases, is the director of Global Public Health at SPH.
Editor's note: We welcome suggestions for future "Point-Counterpoint" editorials. Submit YOUR ideas in the comments section at the bottom of this page or e-mail sph.findings@umich.edu.