SPH Faculty Recognized with Collegiate Professorships
Two SPH professors were appointed to collegiate professorships by the U-M Board of Regents in March 2017.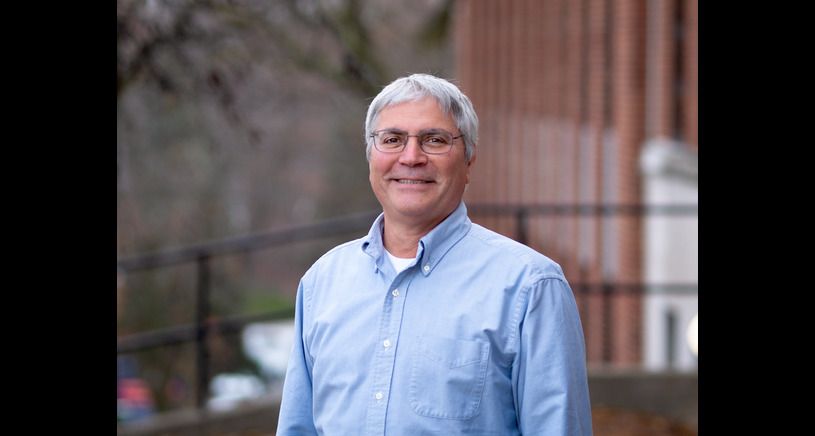 Marc Zimmerman is now the Marshall H. Becker Collegiate Professor of Public Health. Zimmerman is a professor of health behavior and health education and psychology as well as a research scientist for the Center for Human Growth and Development. He joined the SPH faculty in 1989.
"Marc Zimmerman has for a long time been an outstanding and leading scholar in the area of adolescent health and resiliency," says Martin Philbert, SPH dean. "His insights into community interventions that promote adolescent resilience to threats to human health—such as drug abuse, precocious sexual behavior and school drop-out rates—form the basis for evidence-based policies that promote health in the young and prevent disease as they age. I am delighted that his scholarship and dedication to the fundamental precepts of public health have been recognized by this collegiate professorship."
Marshall Becker's research related to compliance with medical regimens and factors influencing preventive and disease management actions placed him in the forefront of health behavior research. His legacy includes fundamental contributions to the establishment of the Health Belief Model, a theoretical framework for predicting health behavior widely employed in health-related research and practice. Becker, a professor of health behavior and health education at SPH, was recognized by the University of Michigan with a Distinguished Faculty Achievement Award and was elected to the Institute of Medicine. He passed away in 1993.
"It's always great when your colleagues —the people you work with every day—give you an honor like this," says Zimmerman. "I am flattered and humbled. Marshall Becker was a mentor of mine early in my career and a beloved, iconic character. He didn't take himself too seriously, but he took his work very seriously. When he gave a lecture, you would laugh but also learn something."
Sharon Kardia is now the Millicent W. Higgins Collegiate Professor of Epidemiology. Kardia is a professor of epidemiology and senior associate dean for Administration at SPH. She joined the faculty in 1998.
"Sharon Kardia has been a pioneer in the use of statistical genetics to probe gene-gene and gene-environment interactions in studying the epidemiology of the etiology of common chronic diseases," says Philbert. "Her innovative use of existing and development of new analytical strategies for understanding the complex interrelationships of intrinsic and extrinsic risk factors across multiple Ôomic' platforms holds promise for the creation of population-level interventions that will alleviate the burden of disease."
A highly regarded teacher and mentor for public health students, Millicent Higgins taught epidemiology, and her principal research activity was in Tecumseh, where her interests included studies of high blood pressure, breast cancer, and chronic respiratory diseases. She was a consultant to the National Institutes of Health and served as the chair of the clinical trials review committee of the National Heart, Lung, and Blood Institute(NHLBI).
"It is a great honor to be named a collegiate professor," says Kardia. "I chose Millicent Higgins because she worked within my own field of cardiovascular disease epidemiology. In addition, after nearly 20 years on the University of Michigan faculty, she went on to become the deputy director of the Epidemiology Division of the NHLBI and helped establish the major longitudinal cardiovascular epidemiology studies that most of us still use today. On a more personal note, she is a complete delight. Every year I get to see her, she is always telling the most wonderful stories of the school's early successes in protecting the public's health, whether it was pertussis or polio."