Online Student Life
The Student Experience
Student Quotes
"The professors are also just so nice and so willing to help. They're constantly telling us if we need anything just to contact them, so it's a very friendly online environment."
"I'm a pharmaceutical technician, my hours can be irregular. So, finding time to do my work can be difficult, but I get to choose when I do my work, so it's been really nice. There are days that I have to fly, I've been in the airport doing school work or in a live session with my classmates."
"Having a baby in the middle of the semester definitely made it more difficult to stay as engaged with class as I would've liked. However, the faculty and staff were abundantly helpful in getting me through that challenging time and I felt fully supported in taking whatever time I needed to adjust to the new addition to my family!"
"I study in the mornings, so do an hour or so before I work out. Then, during the day, I can print something off, I can try to grab some reading during the day, if I get to stop for lunch. It hasn't been too difficult to find those extra hours that were being used for other things."
---
Integrating Class into Life and Work
Students can participate in classes, connect with staff and peers, and complete assignments via laptop, tablet, or their mobile device. Many students find it easy to incorporate their classes into their life schedule: many can listen to lectures while cooking dinner, read while in the carpool on the way to work, or join live zoom sessions from the break room on the evening shift.
Each course will include both synchronous and asynchronous learning opportunities. While you can watch the recorded lectures at any time of day, you will also participate in a regular live Zoom session with the instructor and your peers. Most of these will occur weekly on a weekday at 7pm ET. You can anticipate spending 15-20 hours per week on coursework.
I was nervous about getting a degree via distance learning, but placed my trust in Michigan's faculty which I knew was top notch. I am happy to say you have exceeded my expectations. The workload is manageable, I am learning a lot and even building a virtual community of friends. Starting this degree has already begun to affect my career positively.
Our Students
The diverse student group that make up the Population and Health Sciences (PHS) program has created a valuable and dynamic online network of peers to study with, work with, and learn from.

The current class of students includes a unique and dynamic group from across the United States. Students come from all different types of backgrounds, from recent graduates to physicians in the midst of a 30-year practice, nurses, researchers, fitness coaches, and medical scribes, to name a few, many of whom continue to work while pursuing their master's degree in Population and Health Sciences online.
I'm impressed with the diversity [of the program]. We've got people serving in the military, there's one that's overseas in Africa doing mission work now, a couple of medical students, one who just had a kid... I'm just so impressed with what these people are doing on so many different levels. It really is encouraging.
---
Student Support
The Office of Student Engagement and Practice (OSEP) is dedicated to student success. The Population and Health Sciences program manager, faculty director, and OSEP team will help you to succeed academically and to develop your professional skills along the way. From your initial course selection and elective exploration through resume building and networking -- we're here for you!
Students will get frequent access to faculty through live office hours and email. Students are always able to connect with student services staff and program advisors via the many channels built into the program such as Slack team messaging, Zoom video conferencing, and more.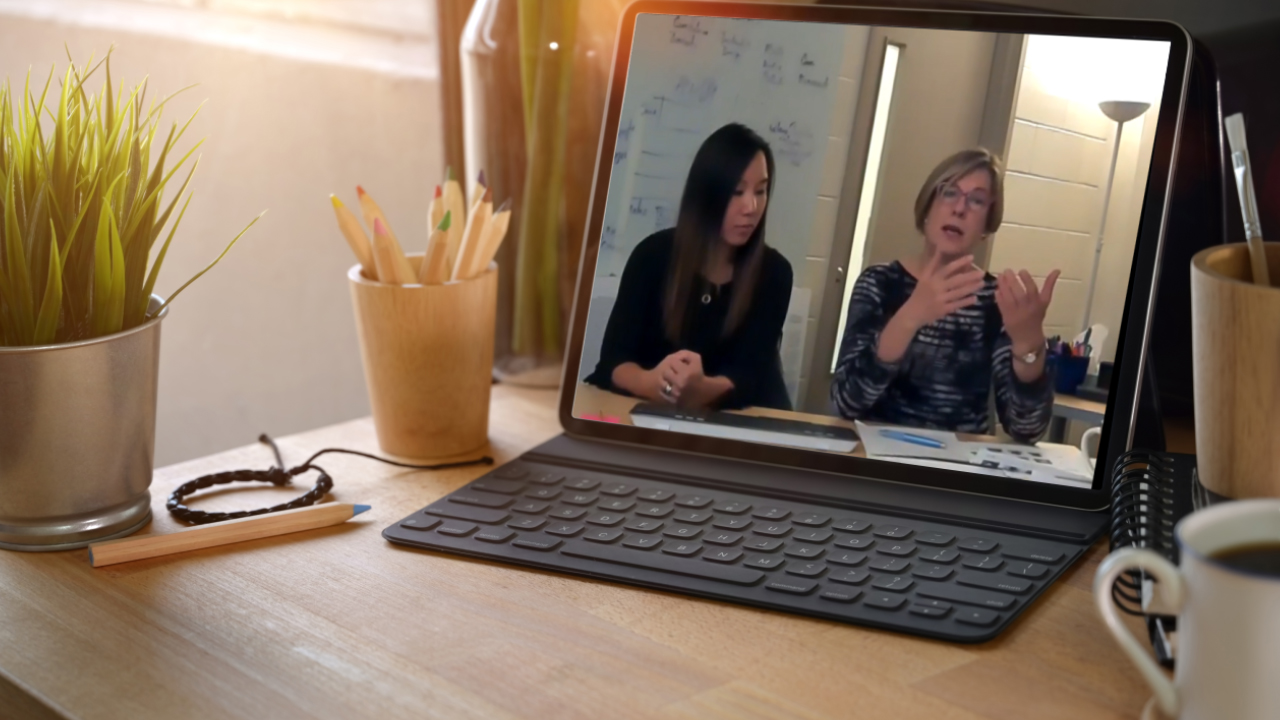 Networking
Students will also have the opportunity to collaborate and network with like-minded peers in the field from across the country, across industries, and at varying points in their careers.
All online students will have access to internal job boards and career fairs, as well as access to 1:1 engagement through the alumni mentor network and corporate partner network. MPH students are members of the Michigan community and get access to a wide range of student services, including career counseling and free Michigan Online course certificate programs across learning disciplines.
Student also have access to Michigan Public Health Connect, a mentoring & networking platform that supports connections across the Michigan Public Health community. This platform has been created exclusively for alumni, students, faculty, and staff from the School of Public Health. Michigan Public Health Connect provides a meeting place for members of our community to have conversations, ask questions and seek guidance, coach and inspire, and explore paths to professional aspirations. Current students are invited to join and engage with Michigan Public Health Connect once they are enrolled. Students can use Michigan Public Health Connect to participate in a student-alumni mentoring program and connect with one of our alumni in the field on a regular basis.
Michigan Public Health Connect Login
---
Learning Tools
While some content can be accessed from a mobile device, some (e.g. proctored exam, live Zoom session) require specific equipment. The following recommendations will support proper functioning of the platforms used in this degree program:
PC Users: Windows 10
Mac Users: OSX 10.13 High Sierra
Webcam: 1080p (preferred) or 720p
Internet Speed: 3.0 Mbps
RAM: 4GB
Microphone (some webcams have this built in)
Headphones
Compatible browser: Google Chrome (preferred), Mozilla, Firefox, or Safari
Adobe Flash
Tools and Software used in this program
Instructors will generally utilize the following tools in their courses, students may want to familiarize themselves with the uses and functions of these tools prior to beginning courses. We'll also offer some tips and instructions in the Onboarding course for the program, and you'll always be able to rely on your faculty, student services staff, provider staff, and peers for support throughout your learning experience.