I AM FPHLP 2018: Daniel Lee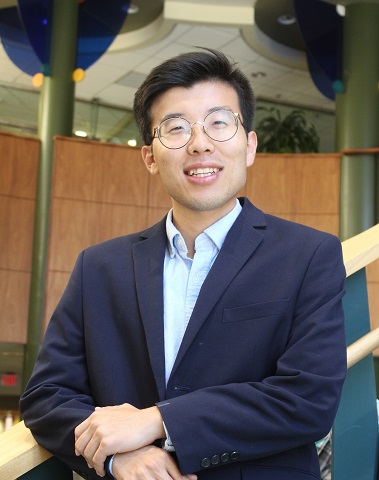 Daniel Lee is a junior at Tufts University majoring in International Relations with a minor in Computer Science. Over the summer of 2018 Daniel, interned at the Lenawee County Health Department. He analyzed data from the county's health needs assessment to develop solutions and strategies to tackle food insecurity.
Daniel says he wanted to participate in FPHLP because he wanted to see what public health is in practice. He also wanted to work with some of the brightest minds at one of the more prestigious schools of public health.
Daniel says that one of the highlights of FPHLP was working with his cluster because of everyone's unique talents and personalities. Every assignment that they did as a group was rewarding because he was surrounded by people who had passion and purpose. In addition, he really liked his internship because it allowed him to enhance his analytical and creativity skills.
One of Daniel's greatest challenges over the summer involved practicing self-care as he had a lot of projects. He learned that it is important to just relax. He decided to try to listen to his body more and try to make decisions with a bit more thought.
Since FPHLP, Daniel worked as a leader for one of the orientation sessions for first-year students at his university, and he is currently in Madrid for a study abroad program. As for Daniel's future plans, he would like to be somewhere within interacting with people and the financial and technology realm. Daniel thinks that his public health experience helped him realize the importance of financial capital, and the potential of computer science in certain areas of public health. Ideally, he would like to complete his studies in international relations and computer science, and then either go to business or law school.
Daniel's advice for someone considering applying to FPHLP would be to just be open and start practicing whatever advice and tips professionals, mentors, and faculty members give to you. He says that it is good to have a lot of knowledge, but the real benefit is when you practice them. Daniel says that no one in the world is someone who knows it all, including you, so just be humble and open.