I AM FPHLP 2019: Kevin Asirifi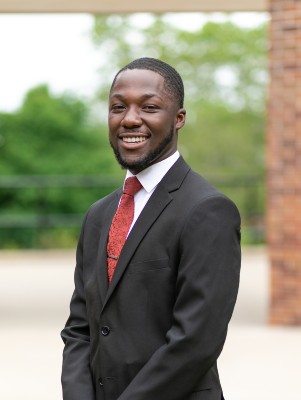 Kevin Asirifi was part of the Michigan FPHLP 2019 cohort. He graduated this past year from Bridgewater State University with his Bachelor's degree in Public Health. In Summer 2019, he interned at the University of Michigan Division of Public Safety & Security and Michigan Medicine Emergency Management.
At his field placement site, Kevin had the privilege of working alongside his site mate Marcos in creating and redesigning educational material for Emergency Management Operations. This material was disseminated to faculty, staff, and students at the UM health system.
Kevin wanted to participate in FPHLP because he knew he would be pushed out of his comfort zone. More would be expected of him and he would be forced to do things that scared him but all of this for his betterment. Discomforts allow growth whereas comfort breed stagnancy.
To Kevin, the best part of FPHLP were the connections that he made, some of which transformed into friendships. He was able to meet a lot of his peers who were extremely passionate about making an impact on their communities and the world around them. Kevin's greatest challenge was working with such a diverse cluster group in terms of thinking, working, and personality. It wasn't always easy to come to decisions but from that experience, he learned to appreciate the ideas of others. It ultimately brings the best out of each person involved and allows you to bring forth the best ideas.
Currently, Kevin is pursuing his MPH at The University of Texas Health Science Center at Houston School of Public Health. His concentration is in Health Promotion and Health Education with a certificate in Global Health. Godwilling, Kevin would like to work with maternal and adolescent populations overseas who do not have access to equitable health services.
Kevin's advice to prospective applicants is not to be scared to apply. Opportunities like this are scarce especially in the current state of the world. You will be put in an environment that forces you not only to grow as a public health professional but as an individual as well.