I AM FPHLP 2019: Marcus Sherman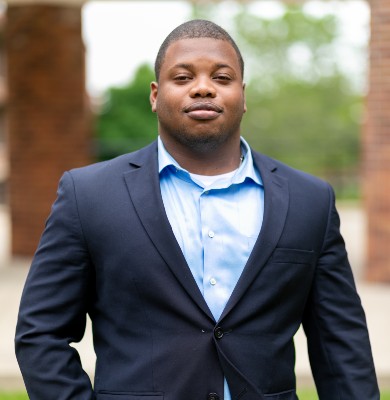 Marcus Sherman was a part of the 2019 FPHLP cohort. He graduated from Bethune-Cookman University with a degree in Health & Exercise Science with a minor in Gerontology in May 2020. For his field placement, Marcus worked with The Center of Sexuality and Health Disparities as a qualitative research assistant.
Marcus was informed and introduced to FPHLP by his Assistant Dean Anthony Chapman. He believed the program would give Marcus a notable experience and further his interest into the field of Public Health. It was tough for Marcus to leaving his comfort zone behind to participate in FPHLP. He did find it challenging trying to communicate with others from all over the United States, but he tried his best. He does appreciate the opportunity FPHLP gave him by exposing him to different departments and programs of the public health system. He also sought out different interactions and tried to form relationships with public health professionals.
For Marcus, the biggest challenge for him was being a student coming from a small HBCU and adjusting to life on a Big Ten campus. Along with the change in environment, he would sometimes suffer impostor syndrome. He never expected a chapter of his collegiate years to be spent at the University of Michigan, but he enjoyed having the privilege to represent Bethune-Cookman University. His one regret is wishing he had spent more time with his fellow FPHLPers on and off the campus.
Following his graduation from Bethune-Cookman University, Marcus continued working for AdventHealth, a health care network, in the Florida region. He is currently studying to take the GRE exam and earn his license as a certified strength and conditioning specialist. After completing FPHLP, Marcus started to contemplate a master's degree in public health. He would like to focus on Health Management and Policy and is also considering pursuing a doctorate in Physical Therapy.
To anyone who is considering applying to FPHLP, Marcus advises that they have confidence and not believe that they're inadequate. It's important to come participate in the program as yourself and to bring your strengths to the program. If you are accepted, you are invited to the FPHLP program for a reason. So, travel to Ann Arbor and be ready to learn, serve, and represent -- not only for your University but for yourself.