I AM FPHLP 2019: Morgan Harvey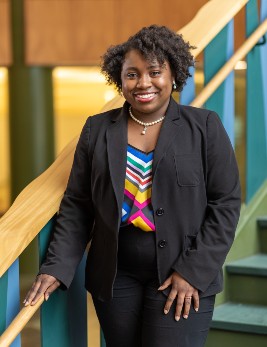 Morgan Harvey was part of the Michigan FPHLP 2019 cohort. She will graduate this spring from Xavier University of Louisiana with her Bachelor's degree in Public Health Sciences and a minor in Women's Studies.
In Summer 2019, Morgan's field placement was at ACCESS Community Health and Research Center in Dearborn, Michigan. She interned with their ASAP program, which encourages students at local high schools to take a stand against smoking and opioid abuse in their community. She worked more specifically with creating a toolkit for a Photovoice project. Photovoice projects utilize pictures and short captions to bring light to community issues through the lens of a specific group of people. Morgan spent the summer creating a toolkit that included a timeline of events, press release forms, a manual on Photovoice projects, and examples of Photovoice Projects. This toolkit was to be used by the students at Dearborn High School in the fall as they tackled smoking and vaping in their community. She also researched statistics on suicide in Arab American and Chaldean American youth in 7th, 9th, and 11th grade at local schools. This allowed Morgan to co-author a Suicide and Self-Harm Awareness Program proposal for ACCESS. Lastly, she created a proposal for a Refugee Assistance program.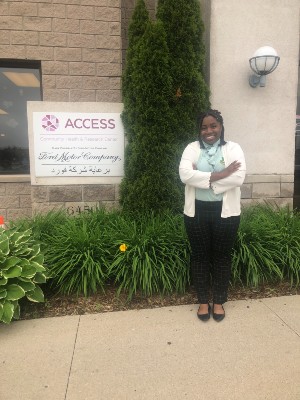 Morgan was interested in FPHLP because two of her peers from Xavier, including one of her mentors, were actually FPHLP 2018 Alumnae. The highlight of her FPHLP experience was making new friends and connections that Morgan feels will definitely aid her in her public health journey. She also loved her field placement! Morgan grew up around African Americans for her entire life, and she really enjoyed being able to dive into a new culture and have people to be patient with her as she learned. She had never been to a mosque before FPHLP, and that experience was something she will cherish forever.
Her greatest challenge with FPHLP was learning to work on hard deadlines and finding balance. Morgan was once a professional procrastinator and she very quickly realized that FPHLP was not the place to do that. As a result of this, she started creating deadlines for herself and tried to stick to them as best as she could. It really helped her to learn when to take breaks as well. Once she finished her work for the night, she and her roommate would invite some other FPHLPers to their room. They used this time to unwind and recap the day before going to sleep. Both of these skills have been extremely important to her growth as a student and as a leader on her campus. Morgan also dealt with imposter syndrome. She felt different because she was one of the few students from an HBCU in her cohort and one of 2 Black women at my field placement site. However, it helped her to develop confidence in what she had to say. It reminded Morgan that her voice and her perspective are important.
Morgan has been finishing up her undergraduate career and will be graduating from Xavier University of Louisiana in May of 2021 with her B.S. in Public Health Sciences with a Women's Studies minor. Her plan for right now is to either go straight into a graduate program or apply for the Public Health Associate Program through the Centers for Disease Control.
Morgan credits the program with giving her a different perspective on public health. It also encouraged her to keep pushing towards her goal of becoming an epidemiologist. She learned that she has a passion for creating health programs that serve BIPOC communities, specifically the women in these communities. In the future, Morgan still plans on working for the CDC, as that is her ultimate career goal.
Morgan advises anybody who is thinking about applying to have faith in yourself! She was originally waitlisted for the program and the next day, she was accepted. Your voice is so important and FPHLP will help to bring that out of you. This is the opportunity of a lifetime and if you don't take it, someone else will. Join the program with an open mind and an open heart, because your life will surely change after one summer!