Meet Your Mentor: Cameron Glenn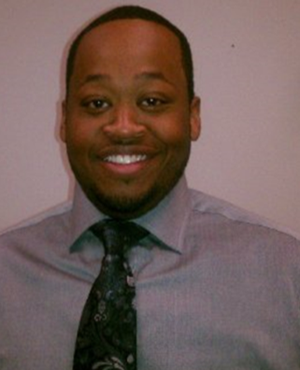 Cameron J. Glenn graduated from Alabama State University, a historical black college and university in Montgomery, Alabama, with a Bachelor of Science in Health Information Management. After graduation, Cameron worked for Henry Ford Health System in their home health department for three years. During his time at Henry Ford, he began his Master of Business Administration (MBA) program at the University of Michigan – Dearborn. Cameron then entered the dual degree program at the University of Michigan – Ann Arbor, combining his MBA studies with the Master of Health Service Administration program at the School of Public Health.
After the completion of this graduate studies, Cameron began an Administrative Fellowship at Trinity Health, the second largest not-for-profit health system in the country. During his fellowship, Cameron reported to the Chief Executive Officer at Trinity Health—St. Mary Mercy Livonia, where he completed a variety of high value projects for the hospital and broader community. After fellowship, Cameron served as the Strategic Projects Consultant to the Chief Financial Officer of Trinity Health, where he managed a plethora of strategic assignments pertinent to the finance department. Cameron now serves as an Operations Manager for the Trinity Health— St. Joseph Mercy Medical Group, where he oversees the operations of various urgent care centers throughout Oakland County. Cameron is the proud husband to his wife, Dr. Amber L. Glenn. Both Cameron and his wife are proud natives of Detroit, Michigan.