Faculty Profile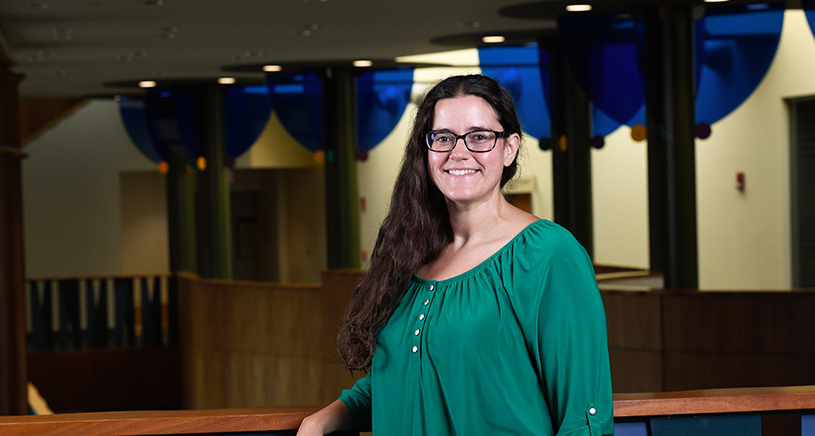 Aleda (Allie) M. Leis, PhD, MS
Research Investigator, Epidemiology
Dr. Leis' research focuses on the measurement and analysis of comorbidity, and the differential risk for adverse events based on patterning of these conditions. A large focus of her work is in the area of cardiometabolic disease and obesity, and infectious diseases including influenza and COVID-19. To accomplish her research goals, she utilizes several unique datasets including the Study of Women's Health Across the Nation (SWAN), the Michigan Bone Health and Metabolism Study (MBHMS), the Michigan Henry Ford Influenza Vaccine Effectiveness (MFIVE) study, the Influenza and Other Viruses in the Acutely Ill (IVY) study, the US Hospitalized Adult Influenza Vaccine Effectiveness Network (HAIVEN) study, and the Long-term Outcomes of COVID-19 and Influenza (LOCI) study. She is also experienced working with large datasets of electronic health records and/or administrative data for characterization of exposures and outcomes.
PhD, Epidemiological Science, University of Michigan, 2022
MS, Biostatistics, Drexel University, 2015
BS, Mathematics, St. Bonaventure University, 2013
Research Interests:
Chronic diseases including obesity, diabetes and cardiovascular disease; bone health; clinical epidemiology of viral diseases including influenza and COVID-19; aging; women's health
Research Projects:
Dr. Leis' current work in musculoskeletal aging, as part of ongoing research within the Michigan Bone Health and Metabolism Cohort led by Drs. Karvonen-Gutierrez and Karl Jepsen (Associate Dean for Research, Orthopedic Surgery, UM Michigan Medicine), examines individual-level trajectories of femoral neck bone area, mineral content, and density as measured by dual-energy x-ray absorptiometry (DXA) across the menopausal transition using growth mixture trajectory modeling
Dr. Leis' work in respiratory virus epidemiology with Dr. Emily Martin includes methodological considerations in design and analysis of studies using hospitalized cohorts to examine disease severity and other clinical endpoints such as vaccine efficacy.
Email: aledat@umich.edu
Address:
6630 SPH I
1415 Washington Heights
Ann Arbor, Michigan 48109

For media inquiries: sph.media@umich.edu



Areas of Expertise: Aging, Biostatistics, Chronic Disease, COVID-19, Diabetes, Health Informatics, Precision Health, Respiratory Viruses, Social Epidemiology, Vaccines, Women's Health