Faculty Profile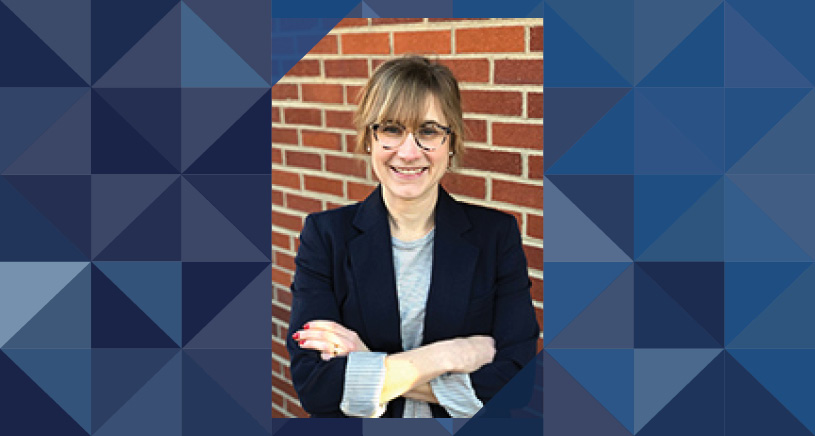 Olivia Anderson, PhD, RD
Associate Chair, Nutritional Sciences
Clinical Associate Professor, Nutritional Sciences
3859 SPH I
1415 Washington Heights
Ann Arbor, Michigan 48109
Dr. Liv Anderson is a Clinical Assistant Professor in the Nutritional Sciences (NS) Department at the University of Michigan School of Public Health. Prior to her appointment in the NS Department, Dr. Anderson worked as a research associate at UM's Center for Research on Learning and Teaching where she focused on development and assessment of novel pedagogical techniques and program/unit evaluation strategies. Her current research and practice focus on 1) novel and efficient assessment and evaluation techniques at the micro- and macro-level, 2) self-directed learning and metacognition skill-building in the public health curriculum, and 3) the implication of the public health discipline to interprofessional education, practice, and care. Dr. Anderson is a registered dietitian and earned a MPH in Human Nutrition and a PhD in Environmental Health Sciences.
Foundation Interprofessional Education Module: Interprofessional Teams and Teamwork Experience. Online Platform: Canvas LSM
BS, Biological Sciences, Michigan Technological University, 2006
MPH, Human Nutrition, University of Michigan, 2009
PhD, Environmental Health Sciences, University of Michigan, 2013
Borton K. and Anderson O.S. Peer-review leads to increase in metacognitive skills in public health graduate students. Assessment and Evaluation in Higher Education. Published online March 2018. DOI: http://dx.doi.org/10.1080/02602938.2018.1458211.

Everett A., Anderson O.S., Wright M.C., Fontana M. Longitudinal assessment of critical thinking skills in a dental curriculum. Journal of Dental Education. Accepted for publication for September 2018, 82(9).

McCabe C., and Anderson O.S. Development of a concept inventory to investigate student-learning gains in a nutrition in the life cycle course. Journal of Food Science and Technology. 2017 December, 7(3). DOI: 10.15406/jnhfe.2017.07.00241

McCabe C., Anderson O.S., Montrose L., Neier K., Dolinoy D.C. Sexually dimorphic effects of early life exposures to endocrine disruptors: Sex-specific epigenetic reprogramming as a potential mechanism. Current Environmental Health Reports. 2017 September, 4(4). DOI: https://doi.org/10.1007/s40572-017-0170-z.

Gross M.M., Wright, M.C., Anderson O.S. Effects of image-based and text-based activities on student learning outcomes. Anatomical Sciences Education. 2017 February, 10(5). PMID: 28170167. DOI: https://doi.org/10.1002/ase.1684

Anderson O.S., Jung J., Peterson K.E., Sanchez B.N., Sant K., Sartor M.A., Weinhouse C., Dolinoy D.C. Novel epigenetic biomarkers mediating bisphenol A exposure and metabolic phenotypes in female mice. Endocrinology. 2017 January, 158(1). PMID: 27824486

Faulk C., Kim J.H., Anderson O.S., Nahar M.S., Jones T.R., Sartor M.A., Dolinoy D.C. Detection of Differential DNA Methylation in Repetitive DNA of Mice and Humans Perinatally Exposed to Bisphenol A. PLoS Genetics. 2016 July, 11(7). PMID: 27267941

Weinhouse C.W., Sartor M.A., Faulk C., Anderson O.S., Sant K.E., Harris C., Dolinoy D.C. Epigenome-wide DNA methylation analysis implicates neuronal and inflammatory signaling pathways in adult murine hepatic tumorgenesis following perinatal exposure to bisphenol A. Environmental and Molecular Mutagenesis. 2016 July, 57(6). PMID: 27334623
Ganzalez-Cabezas C., Wright M.C., Anderson O.S., Fontana, M. Exam questions developed by students lead to higher cognitive level of learning. Journal of Dental Education. 2015 November, 79(11). PMID: 26522634

Kim J., SartorM.S., RozekL.S., FaulkC., Anderson O.S., JonesT.R., NaharM.S., DolinoyD.C. Perinatal bisphenol A exposure promotes dose-dependent alterations of the mouse methylome. Genome Biology. 2014 January, 15(30). PMID: 24433282

Anderson O.S. and Finelli C. A Faculty Learning Community to Improve Teaching Practices in Large Engineering Courses: Lasting Impacts. Paper to be presented at American Society for Engineering Education National Conference (Indianapolis, IN) June 15-18 2014.
American Public Health Association
Special Interest Groups: Maternal and Child Health; Food and Nutrition
Appointed Position: Food and Nutrition Strategic Planning Committee
Member; Program Planning Committee Member
Association of Programs in Public Health Nutrition
Appointed Position: Curriculum Chair
American Educational Research Association
American Society for Nutrition
Academy of Nutrition and Dietetics