Faculty Profile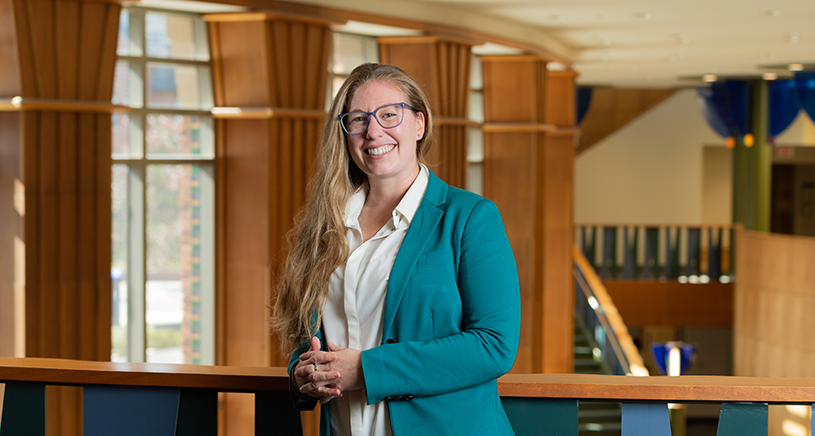 Kelly M. Bakulski, PhD
Assistant Professor of Epidemiology
M5511 SPH II
1415 Washington Heights
Ann Arbor, MI 48109-2029
Kelly M. Bakulski, Ph.D. is an Assistant Professor in the Department of Epidemiology at the University of Michigan School of Public Health and the Data Management and Statistical Core Leader for the Michigan Alzheimer's Disease Research Center. She is a molecular epidemiologist and an environmental health scientist.

Dr. Bakulski's research team goal is to understand the environmental chemical and genetic etiologies of neurological disorders. She has particular expertise in life course heavy metals exposure testing with dementia and in analyses across multiple levels of the genome, including the epigenome and the transcriptome. Dr. Bakulski's research incorporates population approaches and laboratory experiments to develop biomarker and cell type tools informing molecular epidemiology inferences.
Postdoctoral fellowship. Genetic Epidemiology, Johns Hopkins University, 2015
PhD Environmental Health Sciences, University of Michigan, 2012
B.A. Environmental Science, Colby College, 2007
B.A. Molecular Biology & Biochemistry, Colby College, 2007
Identifying environmental, genetic, and epigenetic risk factors for neurological disease.