Faculty Profile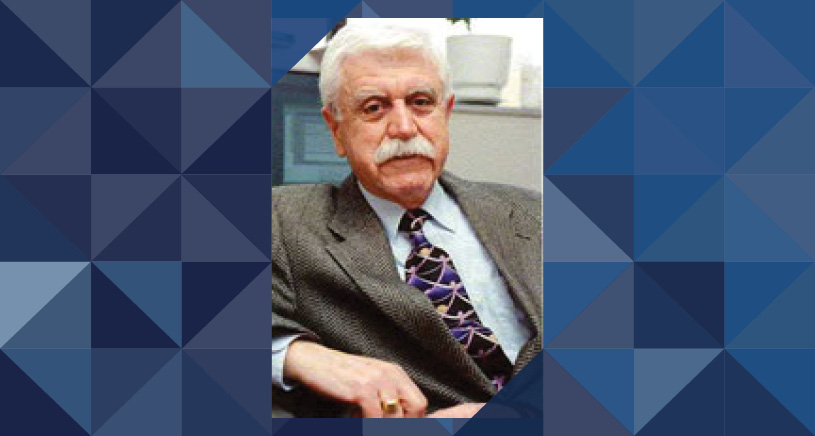 Rashid L. Bashshur, PhD
Professor Emeritus, Health Management and Policy
Executive Director, UMHS eHealth Center
Rashid Bashshur is Executive Director of eHealth at the University of Michigan Health System and Emeritus Professor of Health Management and Policy at the University of Michigan School of Public Health. Since the early 1970's, he has been a catalyst for the development and evaluation of telemedicine systems in the U.S. While at the National Academy of Sciences (Institute of Medicine), he was consultant to the Office of Economic Opportunity on the use of telecommunications to support rural health programs. He served as a member of the study section on health care applications at the RANN Program (Research Applied to National Need) of the National Science Foundation. The NSF awarded him a grant to evaluate a telemedicine program in rural Maine and to access the status of telemedicine nationwide. He organized the first two national conferences on telemedicine, whose proceedings were published as Telemedicine: Exploration in the Use of Telecommunications in Health Care, Charles Thomas Pub, 1975.
Over the past four decades, Dr. Bashshur has served as senior consultant to numerous telemedicine projects, agencies and governments, including, the Navy, Bell Laboratories, the Office of Technology Assessment, the Department of Defense, and several countries.
Dr. Bashshur has published extensively on telemedicine, maintains an active speaking schedule, and works closely with policy-makers at institutional, state, national and international levels. In 1994, he co-founded with Mark Goldberg the Telemedicine Journal, a multidisciplinary peer-reviewed journal, served as Editor-in-Chief 1995 to 2005, and now Editor-in-Chief Emeritus. He served as President of the American Telemedicine association 2000 and 2001, now President Emeritus. He was senior editor of three reports on telemedicine that were submitted to the U.S. Congress, 1994, 1995, and 2001. In 2004, he co-chaired a special international conference on telemedicine on the campus of the University of Michigan, jointly sponsored by WHO.
Dr. Bashshur has received several honors and awards, including the Group Achievement Award from NASA,1977; Special Appreciation from Eastman Kodak, 1995; Founders Award from University of Arizona, 1999;' Recognition for Service from the American Telemedicine Assocition, 2004; Leadership Award from Partners Health Care in Boston, Massachusetts, 2010; and the Individual Leadership Award for contributions to the development of telemedicine worldwide from the American Telemedicine Association, 2013.
PhD, Sociology, University of Michigan, 1962
MA, Sociology, American University of Beirut, Lebanon, 1956
BA, Sociology and Psychology, American University of Beirut, Lebanon, 1954
Dr. Bashshur's research interests lie in the area of telemedicine system development, implementation, and evaluation. He is particularly interested in promoting sound research to build evidence on the impact of telemedicine, specifically how it affects access, costs, and quality of care for clients and providers.
Email: bashshur@umich.edu
Office: 734-647-3089
Fax: 734-647 3329
Address:
300 N Ingalls, SPC 5402
Ann Arbor, MI 48109