Faculty Profile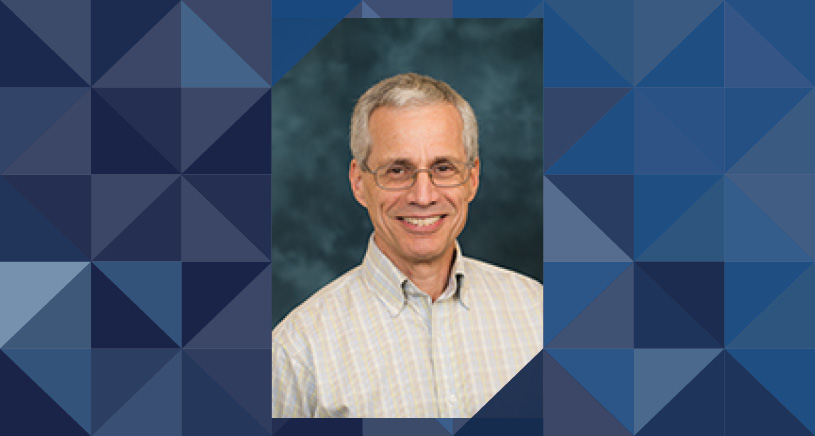 Stuart Batterman, Ph.D.
Professor, Environmental Health Sciences, School of Public Health

Professor, Global Public Health, School of Public Health

Professor, Water Resources and Environmental Engineering, College of Engineering

Professor, Faculty of Science and Technology, University of Coimbra, Portugal
M6075 SPH II
1415 Washington Heights
Ann Arbor, Michigan 48109-2029
Professional Summary
Dr. Batterman's research and teaching interests address environmental impact assessment, human exposure and health risk assessment, and environmental management. His research addresses both theoretical work and applied laboratory and field studies. He is particularly interested in improving exposure measures that can be used in risk assessments and epidemiological studies; measuring toxic compounds including volatile organic compounds (VOCs) found as pollutants in drinking water, ambient and indoor air, and statistical and modeling methods that can be used to interpret and extend available measurements. His research is applied to contemporary problems including ambient and indoor air quality, environmental epidemiology, policy analysis, environmental engineering, environmental justice, and life cycle analysis. His international projects include training and research programs in the environmental sciences and engineering in Africa (especially South Africa) and Europe (especially Portugal, Russia and Finland). He directs the Hazardous Substances Academic Training Program and the Pilot Project Research Program in the NIOSH-supported Education and Resource Center.
Courses Taught
Education
Ph.D., Water Resources & Environmental Engineering (Civil Engineering), Massachusetts Institute of Technology, 1986
M.S., Water Resources & Environmental Engineering (Civil Engineering), Massachusetts Institute of Technology, 1981
B.S., Environmental Sciences, Rutgers University, 1979
Research Interests & Projects
My current research addresses a range of topics in occupational, indoor and environmental settings that include: Exposure assessment (especially for volatile organic compounds or VOCs); emerging contaminants in occupational and environmental settings (e.g., brominated flame retardants); biological monitoring; air quality monitoring; indoor air quality (e.g., assessment and management); air pollution control engineering (e.g., vapor and particle air filtration); and environmental epidemiology. Other research experience and interests include: characterization of VOCs in air, soils and fuels, environmental impact assessment, health impact assessment, risk assessment, environmental statistics, uncertainty analysis; VOC measurement techniques (including Fourier transform infrared spectroscopy, adsorbent collection/thermal desorption); disinfection by-products in drinking water; hazardous waste/medical waste management; environmental justice; sustainable systems; urban scale air pollutant modeling; environmental impacts of energy production; life cycle analysis.
Ambient, Indoor, Personal and Breath Concentrations of Volatile Organic Air Toxics among Populations in Industrial and Urban Settings
Sponsor: American Chemical Council (ACC)


Ambient Air Pollution & Adverse Birth Outcomes: A Linked Analysis
Sponsor: State of Michigan - MDCH


Health, Pollution and Economic Development in South Durban
Sponsor: NIH/Fogarty - Heed


Sustainable Concrete Infrastructure Materials and Systems
Sponsor: NSF


Health Status & Risk Factors Associated with Adverse Health Outcomes among the South Durban Community
Sponsor: University of Natal, Durban Metropolitian Health Authority


The University of Michigan Education and Research Center - HSAT Core
Sponsor: CDC/NIOSH


Distribution & Effects of Emerging Contaminant on Great Lakes Ecosystem Health
Sponsor: Great Lakes Seed Grant - OVPR


Selected Publications
Isakov, V., S. Arunachalam, S. Batterman, S. Bereznicki, J. Burke, K. Dionisio, V. Garcia, D. Heist, S. Perry, M. Synder and A. Vette (2014). Air quality modeling in support of the near-road exposures and effects of urban air pollutants study (NEXUS) Int J Environ Res public Health 8777-93.
Breen, M.S., T.C. Long, B.D. Schultz, J. Crooks, M. Breen, J.E. Langstaff, K.K. Isaacs, Y.M. Tan, R.W. Williams, Y. Cao, A.M. Geller, R.B. Devlin, S.A. Batterman and T.J. Buckley (2014). GPS-based microenvironment tracker (MicroTrac) model to estimate time-location of individuals for air pollution exposure assessments: model evaluation in central North Carolina. J Expo Sci Environ Eidemol 412-20.
Batterman, S., L. Du, E. Parker, T. Robins, T. Lewis, B. Mukherjee, E. Ramirez, Z. Rowe and W. Brakefield-Caldwell (2013). Use of free-standing filters in an adthma intervention study Air Qual Atmos Health 759-767.