Faculty Profile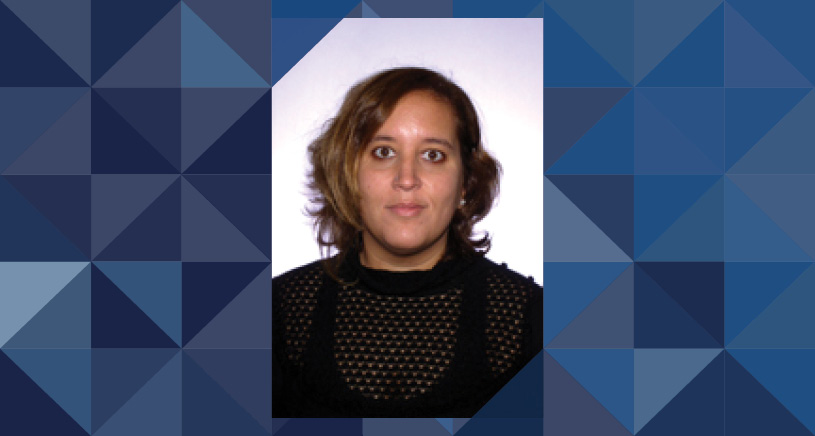 Veronica Berrocal, Ph.D.
Associate Professor of Biostatistics
M4525 SPH II
1415 Washington Heights
Ann Arbor, Michigan 48109-2029
Professional Summary
Veronica J. Berrocal is an Associate Professor of Biostatistics. She received her Ph.D. in Statistics from the University of Washington in 2007, working on developing spatial statistical models for probabilistic weather forecasting. Following her graduation, Veronica was a National Research Council (NRC) Postdoctoral Associate at the US Environmental Protection Agency (EPA) developing new approaches to spatially model and predict air pollution. In 2009, she joined the Department of Statistical Sciences at Duke University as a Postdoctoral fellow, and started collaborating with researchers at the Children's Environmental Health Initiative (CEHI) to develop statistical methods to characterize and relate maternal personal exposure and birth outcomes. In 2010, she was a Postdoctoral Associate at the Statistical and Applied Mathematical Sciences Institute (SAMSI).
Veronica's research focuses on developing and applying statistical models for data collected over space and/or over time. Her main applications are related to: atmospheric sciences (weather and climate data), environmental/social epidemiology (exposure to pollutants, heat, weather, built-environment, etc.), rheumatology, and also some image data.
Veronica is actively involved in the protection of public health from environmental risk factors through her research and also through her participation in Scientific Advisory Panels for the US EPA on issues related to exposure to endocrine-disruptors chemicals, air pollution and the development of a moldness index.
Education
Ph.D. , Statistics, University of Washington, 2007
M.Sc. , Statistics, Michigan State University, 2002
Research Interests & Projects
Since her doctoral student days, Veronica's main research interests are in the development and application of statistical methods for data that exhibit some form of dependence, in particular spatial/spatio-temporal data, and longitudinal data.
She has developed spatio-temporal hierarchical models for the prediction and spatial interpolation of air pollutants (e.g. ozone, fine particulate matter, and traffic-related pollutants); she has worked with climate and weather data, developing statistical models for calibrating and assessing regional climate models or deriving probabilistic forecasts of weather variables.
She has investigated geographical clustering and geographical variations in health-related outcomes (e.g. spatial variation in juvenile car crashes, veterinary parasites prevalence, or prevalence of Dengue-carrying mosquitoes) as well as spatial variations in the relationship between exposure to environmental risk factors and health (e.g. maternal exposure to air pollution and birth outcomes, vulnerability to extreme heat in elderly). She has also developed models for spatial smoothing of image data (e.g. fMRI data),
Since joining the Department of Biostatistics, Veronica has also been involved in the several research projects focused on rheumatic diseases, such as gout, systemic sclerosis and related pulmonary arterial hypertension.
Selected Publications
O. Gilani, V.J. Berrocal, and S. Batterman (2016). Predicting traffic-related pollutant concentrations in near-road urban environments using a Bayesian spatio-temporal model. Spatial and spatio-temporal epidemiology 18, 24037.
L. Cecconi, A. Biggeri, L. Grisotto, V.J. Berrocal, L. Rinaldi, E. Musella, G. Cringoli, and D. Catelan (2016). Informative sampling for veterinary parasitological surveillance: examples for sheep farms in the Campania region. Geospatial Health 11, 62-69.
Z. Liu, V.J. Berrocal, A.J. Bartsch, and T.D. Johnson (2016). Pre-surgical fMRI data analysis using a spatially adaptive conditional autoregressive model. Bayesian Analysis 11, 599-625.
V.J. Berrocal (2016). Identifying trends in the spatial errors of a regional climate model via clustering. Environmetrics 27, 90-102.
D. Khanna, V.J. Berrocal, E. Giannini et al. (2016). The American College of Rheumatology provisional composite response index for clinical trials in early diffuse cutaneous systemic sclerosis. Arthritis Rheumatology 68, 299-311.
C.J. Gronlund, V.J. Berrocal, J.L. White-Newsome, K. Conlon, and M.S. O'Neill (2015). Vulnerability to extreme heat by individual-level and neighborhood-level land cover and socioeconomic characteristics among the elderly in Michigan, 1990-2007. Environmental Research 136, 449-461.
V.J. Berrocal, A.E. Gelfand, and D.M. Holland
(2014). Assessing exceedance of ozone