Faculty Profile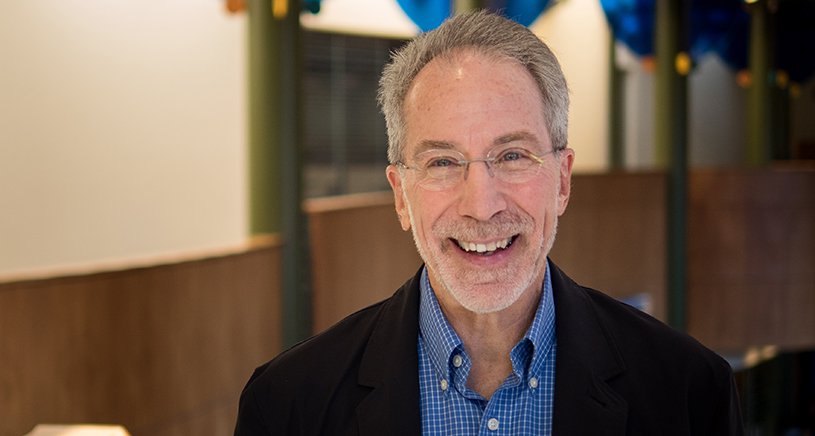 Lawrence F Bielak, DDS, MPH
Associate Research Scientist Emeritus, Epidemiology
Dr. Bielak's research explores the epidemiology and genetics of atherosclerosis, its risk factors including blood pressure, obesity and body fat distribution, hemostatic factors, lipid and glucose metabolism and their complications in diverse populations. He is involved in international collaborations investigating genetic determinants of cardiometabolic risk factors and target organ damage to the heart and liver. Much of his research is designed to improve scientific understanding of coronary artery calcification, a noninvasive measure of the presence and quantity of subclinical coronary atherosclerosis. Additionally, Dr. Bielak is an affiliate of the Center for Midlife Science where he investigated the genetics underlying changes in hormonal factors across the menopause transition.
MPH, University of Michigan, 1993
DDS, University of Michigan, 1976
BA, Wayne State University, 1972
Research Interests:
Coronary artery disease (CAD), the genetic architecture underlying the heritability of subclinical atherosclerosis and CAD, genetic risk prediction, pleiotropy


Research Projects:
Under a project funded by the National Institutes of Health, we are using whole-genome sequencing data to explore the genetic architecture of subclinical atherosclerosis and CAD, investigate pleiotropy and genetic correlation between subclinical atherosclerosis and CAD and related cardiovascular traits, as well as assess the contribution of low-frequency and rare variants to the genetic risk prediction of CAD. This study brings together large-scale whole-genome sequencing datasets, clinical and subclinical atherosclerosis phenotypes, and exploits advances in genomic technologies and computational approaches.
Bielak LF, Peyser PA, Smith JA, Zhao W, Ruiz-Narvaez EA, Kardia SLR, Harlow SD. Multivariate, region-based genetic analyses of facets of reproductive aging in White and Black women. Mol Genet Genomic Med. 2022 Apr;10(4):e1896. doi: 10.1002/mgg3.1896. PMCID: PMC9000932.
Lu Y, Dimitrov L, Chen SH, Bielak LF, Bis JC, Feitosa MF, et al. Multiethnic Genome-Wide Association Study of Subclinical Atherosclerosis in Individuals With Type 2 Diabetes. Circ Genom Precis Med. 2021 Aug;14(4):e003258. doi:10.1161/CIRCGEN.120.003258. PMCID: PMC8435075.
Ammous F, Zhao W, Ratliff SM, Mosley TH, Bielak LF, Zhou X, Peyser PA, Kardia SLR, Smith JA. Epigenetic age acceleration is associated with cardiometabolic risk factors and clinical cardiovascular disease risk scores in African Americans. Clin Epigenetics. 2021 Mar 16;13(1):55. doi:10.1186/s13148-021-01035-3. PMCID: PMC7962278.
Bielak LF, Peyser PA. Genetics of Subclinical Coronary Atherosclerosis. Curr Genet Med Rep. 2018 Sep;6(3):116-123. doi: 10.1007/s40142-018-0145-x. Epub 2018 Jul 13. PMCID: PMC6405218.
Wang Z, Chen H, Bartz TM, Bielak LF, Chasman DI, Feitosa MF, et al. Role of Rare and Low-Frequency Variants in Gene-Alcohol Interactions on Plasma Lipid Levels. Circ Genom Precis Med. 2020 Aug;13(4):e002772. doi: 10.1161/CIRCGEN.119.002772. PMID:32510982; PMCID: PMC7442680.
Natarajan P, Bis JC, Bielak LF, Cox AJ, Dorr M, Feitosa MF, et al. Multiethnic Exome-Wide Association Study of Subclinical Atherosclerosis. Circ Cardiovasc Genet. 2016 Dec;9(6):511-520. doi: 10.1161/CIRCGENETICS.116.001572. PMCID: PMC5418659.