Faculty Profile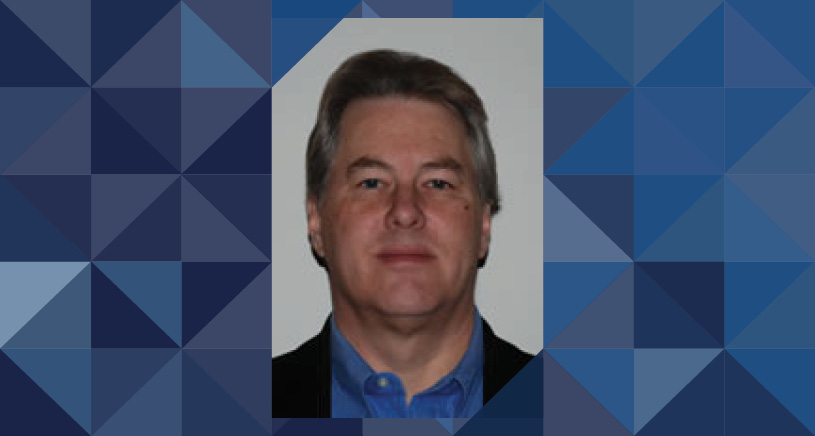 Michael R. Bleavins, PhD
Adjunct Professor, Environmental Health Sciences
Dr. Bleavins received his PhD in Environmental Toxicology and Animal Science from Michigan State University, with postdoctoral fellowships at the University of Wisconsin-Madison and the General Motors Biomedical Sciences Research Laboratories. He is a Diplomat of the American Board of Toxicology and a member of several scientific societies. Dr. Bleavins lectures on immunotoxicology, drug development, preclinical and clinical biomarkers, and translational medicine. In addition to his involvement with the Environmental Health Science department, he is adjunct faculty in Pharmaceutical Sciences at Wayne State University. Dr. Bleavins is President of the Laboratory Center, Michigan Technology and Research Institute, LLC (MITRI) in Ann Arbor, MI. This group acts as a pharmaceutical expediting organization, helping companies move compounds through the drug development process to proof-of-concept. His on-going involvement with emerging biotechnology and small-molecule companies allows Dr. Bleavins to present on both the current regulatory agency approaches and changing trends in the pharmaceutical industry. Dr. Bleavins joined the department of Pathology and Experimental Toxicology at Parke-Davis/Warner-Lambert in 1987 and held positions of increasing responsibility, particularly in laboratory operations and clinical trial support. He was Executive Director, Safety Translation and Technology within World Wide Safety Sciences when he retired from Pfizer in 2006. Throughout his professional career, Dr. Bleavins has been responsible for extensive laboratory operations including biomarkers, clinical pathology, cell biology, molecular biology, immunotoxicology, live-cell imaging, genetic toxicology, investigative pathology, pharmacogenetics, genomics, metabonomics, proteomics, and biochemistry. He has 67+ publications in these areas and multi-species effects of toxic agents. His expertise in novel drug development strategies and biomarkers has led to invited lectures across the United States, United Kingdom, Europe, and Japan. He recently co-edited the book "Biomarkers in Drug Development: A Handbook of Practice, Application, and Strategy". He has more than 20 years of experience in biomarkers, translational medicine, and application of new technologies to facilitate pharmaceutical decision making for biologics and small molecules. During his tenure at Parke-Davis/Warner-Lambert/Pfizer he supported drug development programs for a broad range of new drug candidates, as well as mechanistic or investigative roles involving the approved products Lyrica, Neurontin, Nipent, Lipitor, Accupril, Rezulin, Omnicef, Cognex, Viracept, Camptosar, Selzentry, and Detrol.
PhD, Environmental Toxicology and Animal Husbandry, Michigan State University, 1983
MS, Wildlife Toxicology and Poultry Science, Michigan State University, 1980
PhB, Natural Science, Wayne State University, 1977
Research interests include biomarkers to enhance disease characterization and development of new therapies, application of genetic testing to improve clinical trial outcomes, and the role of genetics in chronic renal disease. Dr. Bleavins is also interested in assessing immunotoxicity and inflammatory disease as well as three dimensional cell culture approaches for bone marrow and tumor modeling.
Bleavins, M.R. and R. Rahbari (2010). The Anti-Unicorn Principle: Appropriate Biomarkers Don't Need to be Rare or Hard to Find. In M.R. Bleavins, C. Carini, M. Jurima-Romet, and R. Rahbari (Ed.) Biomarkers in Drug Development: A Handbook of Practice, Application, and Strategy.. John Wiley and Sons, Inc
Bleavins, M.R., C. Carini, M. Jurima-Romet, and R. Rahbari (2009). Biomarkers. In S.C. Gad (Ed.) Clinical Trials Handbook.. John Wiley and Sons, Inc
Myrand, S.P., K. Sekiguchi, M. Man, X. Lin, R-Y. Tzeng, C-H. Teng, B. Hee, M. Garrett, H. Kikkawa, C-Y. Lin, S.M. Eddy, J. Dostalik, J. Mount, J. Azuma, Y. Fujio, I-J. Jang, S-G. Shin, M.R. Bleavins, J.A. Williams, J.D. Paulauskis, and K. Wilner (2008).
Pharmacokinetics/genotype associations in major cytochrome P450 enzymes in native, 1st, and 3rd generation Japanese populations: Comparisons with Korean, Chinese, and Caucasian populations. Clinical Pharmacology and Therapeutics 347-361.
Piccotti, J.R., S.A. Knight, K. Gillhouse, M.S. LaGattuta, and M.R. Bleavins (2006). Evaluation of an ex vivo murine lymph node assay: Multiple endpoint comparison. Journal of Applied Toxicology 333-340.
Olle, E.W., A. Sreekumar, R.L. Warner, S.D. McClintock, A.M. Chinnaiyan, M.R. Bleavins, T.D. Anderson, and K.J. Johnson (2005). Development of an internally controlled antibody microarray. Journal of Molecular and Cellular Proteomics 1664-1672.
Piccotti, J.R., M.S. LaGattuta, S.A. Knight, A.J. Gonzales, and M.R. Bleavins (2005). Induction of apoptosis by cationic amphiphilic drugs amiodarone and imipramine. Drug and Chemical Toxicology 117-133.
Brees, D.J., V. Kostrubsky, N. Greene, M. Lawton, P. O'Brien, W.D. Pennie, M. Bleavins, and J.A. Reynolds (2004). Integrated approach to the assessment of acetaminophen hepatotoxicity: Reduction of the omics and new technology to practice. Toxicologic Pathology 92.
Criswell, K.A., G. Krishna, D. Zielinski, G.A. Urda, P. Juneau, S. Bulera, and M.R. Bleavins (2003). Validation of a flow cytometric acridine orange micronuclei methodology in rats. Mutation Research/Fundamental and Molecular Mechanisms of Mutagenesis 1-18.
Email: bleavins@mtrinstitute.com
Office: 734-222-0013
Address: Michigan Technology and Research Institute
2245 South State Street
Ann Arbor, Michigan 48109-2029