Faculty Profile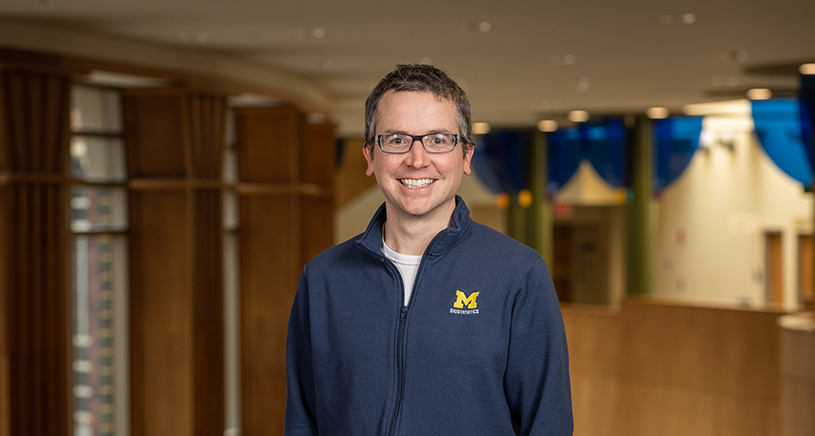 Philip S. Boonstra, Ph.D.
Research Assistant Professor
4632 SPH I (Tower)
1415 Washington Heights
Ann Arbor, Michigan 48109-2029
Professional Summary
Phil Boonstra is a Research Assistant Professor in the Department of Biostatistics. He received his Ph.D. in Biostatistics from the University of Michigan in 2012 and then joined the department as a faculty member. His research interests include shrinkage estimators, hierarchical models, high-dimensional data analysis, and measurement error problems. His applied work has primarily been in cancer-related applications, including cancer epidemiology, cancer genetics/genomics, and early-phase oncology clinical trials.
Education
Ph.D., Biostatistics, University of Michigan , 2012
M.S., Biostatistics, University of Michigan, 2009
B.A., Mathematics & Political Science, Calvin College, 2006
Selected Publications
Boonstra PS, Mukherjee B, and Taylor JMG (2014). A small-sample choice of the tuning parameter in ridge regression Statistica Sinica.
Stenzel SL, Ahn J, Boonstra PS, Gruber SB, and Mukherjee B (2014). The impact of exposure biased sampling designs on detection of gene-environment interactions in case-control studies with potential exposure misclassification European Journal of Epidemiology.
Boonstra PS, Taylor JMG and Mukherjee B (2014). Increasing efficiency for estimating treatment-biomarker interactions with historical data Statistical Methods in Medical Research.
Boonstra PS *, Bondarenko I*, Park SK, Vokonas PS, and Mukherjee B (2014). Propensity score-based diagnostics for categorical response regression models Statistics in Medicine 455-469 *Equal Contribution Authors.
Boonstra PS , Mukherjee B, Taylor JMG. (2013). Bayesian shrinkage methods for partially observed high-dimensional data Annals of Applied Statistics 2272-2292.
Boonstra PS , Taylor JMG, Mukherjee B. (2013). Incorporating auxiliary information for improved prediction in high dimensional datasets: An ensemble of shrinkage approaches Biostatistics 259-272.
Boonstra PS , Mukherjee B, Taylor JMG, Nilbert M, Moreno V, and Gruber SB. (2011). Bayesian modeling for genetic anticipation in presence of mutational heterogeneity: A case-study in hereditary non-polyposis colorectal cancer (Lynch syndrome) Biometrics 1627-1637.
Boonstra PS , Gruber SB, Raymond VM, Huang SC, Timshel S, Nilbert M, and Mukherjee B. (2011). A review of statistical methods for testing genetic anticipation: Looking for an answer in Lynch syndrome Genetic Epidemiology 756-768.
Saran R , Hedgeman E, Plantinga L, Burrows NR, Gillespie BW , Young EW , Coresh J , Pavkov M , Williams D, and Powe NR, for the CKD Surveillance Team (2010). Establishing a National Chronic Kidney Disease Surveillance System for the United States Clinical Journal of the American Society of Nephrology 152-161.
Professional Affiliations
American Statistical Association
International Biometrics Society (ENAR)
International Society for Clinical Biostatistics