Faculty Profile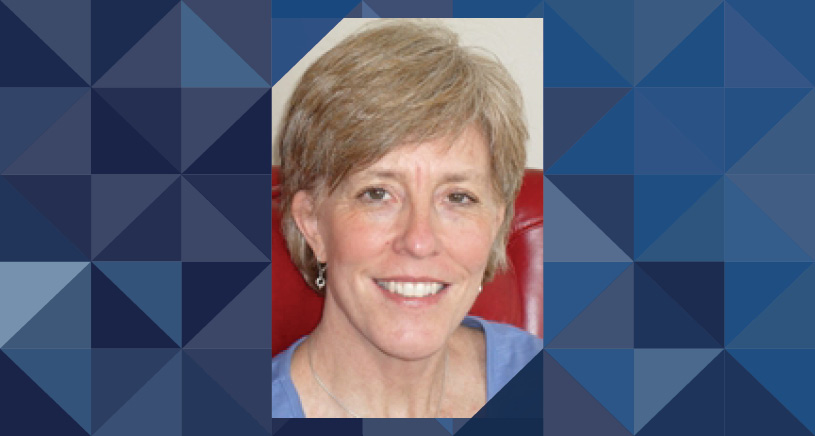 Barbara L. Brush, PhD
Professor, Health Behavior and Health Education
Carol J. and F. Edward Lake Term Clinical Professor
Professor at the Department of Health Behavior and Biological Sciences
Dr. Brush received her baccalaureate in nursing from the University of Massachusetts Dartmouth and her master's and PhD from the University of Pennsylvania, with training in adult and family primary care and the history of science. Internationally recognized for her historical and policy research on nurse workforce capacity and competency, health worker migration, diversity, and practice issues, Dr. Brush has published extensively on key components of nurses' work around the globe, including controversial aspects related to racial segregation and immigration policy. Her research with homeless families in Detroit uses a community-based participatory research (CBPR) approach in designing, implementing, and evaluating best practice models to provide needed preventive health and social services and inform health policy decisions that influence resource allocation to this underserved cohort. Current research is testing the use of narrative and life story mapping to facilitate disclosure of intra-personal violence (IPV), known to be highly prevalent in homeless women and to help women recognize and interpret IPV experiences and seek the help needed to improve health and social well-being. Dr. Brush is also Co-Principal Investigator of a 5-year NIH-funded study (RO1NR016123-01A1) that is developing and testing an instrument to measure success in long-standing community-academic research partnerships across the United States.
Dr. Brush currently serves on a National Academies of Science, Engineering, and Medicine expert committee examining evidence linking health and permanent supportive housing (PSH) in persons experiencing homelessness across the United States. She is on the NIH Scientific Review Committee for the National Library of Medicine, is a Board Member of the Detroit Urban Community-Academic Research Center (Detroit URC), and is a Faculty Expert with the Institute of Healthcare Policy and Innovation (IHPI) and Poverty Solutions. She has been a Fellow in the American Academy of Nursing since 1999 (FAAN) and received the School of Nursing's Edna Mae Doyle Teacher of the Year Award in 2010. She maintains active clinical practice as a nurse practitioner at the Hope Clinic in Ypsilanti, MI.
PhD, University of Pennsylvania, Philadelphia, PA, 1994
MSN, University of Pennsylvania, Philadelphia, PA, 1982
BSN, Southeastern Massachusetts University, North Dartmouth, MA, 1979
community-based participatory research
health disparity, homelessness and health
international nurse migration
nurse workforce policy
best practice models for advanced practice nurses in primary and long-term care
Wagner, L.M., Brush, B.L., Castle, N.G., Engberg, J.B., and Capezuti, E.A. (in press, 2018). Nursing home patient safety culture perceptions among U.S. and immigrant nurses. Journal of Patient Safety. DOI: 10.1097/PTS.0000000000000271. Published on-line ahead of print November 4, 2017.
Brush, B.L., Gultekin, L., Dowdell, E., Saint Arnault, D.M., and Satterfield, K. (in press, 2018). Understanding Trauma Normativeness, Normalization, and Help Seeking in Homeless Mothers. Violence Against Women, 1-17. DOI: 10.1177/1077801217738583. Published on-line ahead of print November 2017.
Gultekin, L., and Brush, B.L. (2017). In their own words: Exploring family pathways to housing instability. Journal of Family Nursing, 23(1): 90-115. Doi: 10.1177/1074840716678046.
Wagner, L., Brush, B.L., and Capezuti, E. (2016). Impact of international nurses on quality and patient safety outcomes in U.S. nursing homes (Abstract). Journal of Advanced Nursing, 72(1): 25.
Brush, B.L., Gultekin, L., Grim, E. (2016). The data dilemma in family homelessness. Journal of Healthcare for the Poor and Underserved, 27: 1046-1052.
Bumpus, S., Brush, B.L., Wheeler, J., Pressler, S., Eagle, K., and Rubenfire, M. (2016). Cost analysis of an advanced practice registered nurse transitional care model for cardiac patients. Nursing Economics, 34(5): 236-241, 254.
Baiardi, J.M., Gultekin, L., and Brush, B.L. (2015). Using sociograms to enhance power and voice in focus groups. Public Health Nursing, 32(5): 584-91. DOI:10.1111/phn.12199.
Grim, E., Gultekin, L., and Brush, B.L. (2015). Do policies aimed toward the homeless help families? The Detroit Experience. Journal of Policy Practice. 14 (1): 1-13. DOI: 10.1080/15588742.2014.956971.
Email: brushb@umich.edu
Office: 734-763-3218
Fax: 734-763-0681
Address: University of Michigan School of Nursing
426 North Ingalls Building, Room 4148
Ann Arbor, MI 48109-2003