Faculty Profile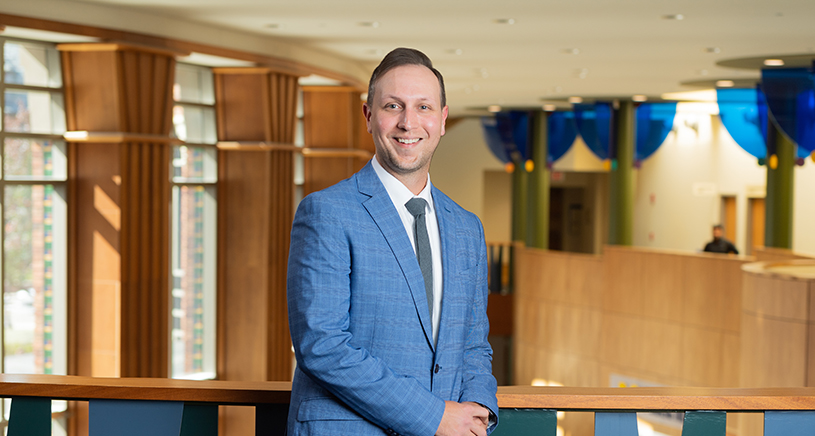 James H Buszkiewicz, PhD, MPH
Research Investigator, Epidemiology
Dr. Buszkiewicz is a social epidemiologist who applies both epidemiologic and econometric methods to understand how policy can address key structural determinants of health, such as income inequity, structural racism, and the built environment. To date, his work has examined the impact of raising state minimum wages on health and mental well-being, the influence of measures of the built environment and food environment on body weight trajectories, and the influence of policy changes in response to COVID-19 on diet quality and food insecurity. As part of the Center for Social Epidemiology and Population Health (CSEPH), the Tobacco Center of Regulatory Science, and the Center for the Assessment of Tobacco and Health (CAsToR), his work examines how the Food and Drug Administration's tobacco control policies, such as couponing and flavoring in cigar products, may be used as a tool to reduce racial, ethnic, and socioeconomic inequities in tobacco use behaviors and health.
PhD, Epidemiology, University of Washington, 2020
MPH, Epidemiology, Boston University, 2012
BA, Biology, Boston University, 2010
Research Interests:
Social determinants of health, health inequities, social and income policy, tobacco regulatory science, work, nutrition, food insecurity, food systems, obesity, health behavior, mental health, COVID-19, tobacco use


Research Projects:
Research Project 3: Modeling the Impact of Tobacco Control Policies on Polytobacco Use and Associated Health Disparities
R37: The Impact of Tobacco Control Policies on Health Equity in the United States.
Buszkiewicz JH, Hajat A, Hill HD, Otten JJ, Drewnowski A. Racial, ethnic, and gender differences in the association between higher state minimum wages and health and mental well‑being in US adults with low educational attainment. Social Science & Medicine. Published online March 2023. doi:10.1016/j.socscimed.2023.115817

Buszkiewicz JH, Rose CM, Ko LK, Mou J, Moudon AV, Hurvitz PM, Cook AJ, Drewnowski A. Associations between neighborhood built environment, residential property values, and adult BMI change: The Seattle Obesity Study III. SSM-population health. 2022 Sep 1;19:101158. doi:10.1016/j.ssmph.2022.101158
Buszkiewicz JH, Bobb JF, Kapos F, Hurvitz PM, Arterburn D, Moudon AV, Cook A, Mooney SJ, Cruz M, Gupta S, Lozano P, Rosenberg DE, Theis MK, Anau J, Drewnowski A. Differential associations of the built environment on weight gain by sex and race/ethnicity but not age. International Journal of Obesity 2021. Published online August 2021:1-9. doi:10.1038/s41366-021-00937-9
Buszkiewicz JH, Bobb JF, Hurvitz PM, Arterburn DE, Vernez Moudon A, Cook AJ, Mooney SJ, Cruz M, Gupta S, Lozano P, Rosenberg DE, Kay Theis M, Anau J, Drewnowski A, Theis MK, Anau J, Drewnowski A. Does the built environment have independent obesogenic power? Urban form and rajectories of weight gain. International Journal of Obesity. Published online 2021. doi:10.1038/s41366-021-00836-z
Buszkiewicz JH, Hill HD, Otten JJ. Association of state minimum wage rates and health in working age adults using the National Health Interview Survey. American Journal of Epidemiology. 2020;190(1). doi:10.1093/aje/kwaa018
Buszkiewicz J, Rose C, Gupta S, Ko LK, Mou J, Moudon AV, Hurvitz PM, Cook A, Aggarwal A, Drewnowski A. A cross-sectional analysis of physical activity and weight misreporting in diverse populations: The Seattle Obesity Study III. Obesity Science and Practice. 2020;6(6):615-627. doi:10.1002/osp4.449
Buszkiewicz J, House C, Aggarwal A, Long M, Drewnowski A, Otten JJ. The impact of a city-level minimum wage policy on supermarket food prices by food quality metrics: A two-year follow up study. International Journal of Environmental Research and Public Health. 2019;16(1):102. doi:10.3390/ijerph16010102
View full list of publications at https://scholar.google.com/citations?view_op=list_worksandhl=enandhl=enanduser=B3IsyTYAAAAJandsortby=pubdate