Faculty Profile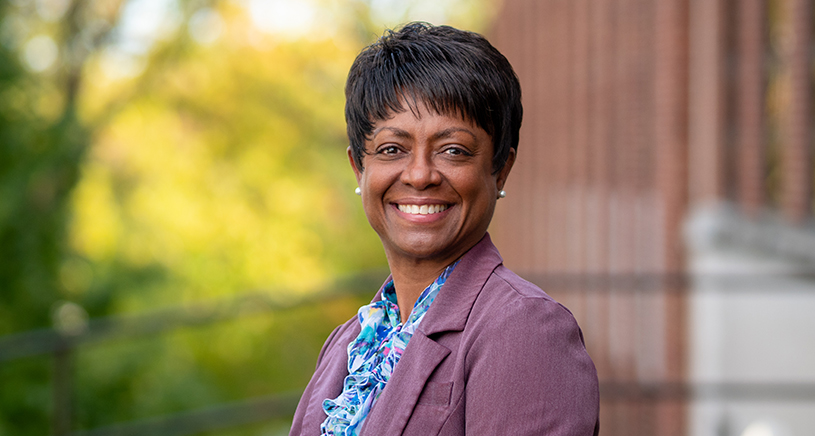 Simone Charles, PhD, MS
Clinical Associate Professor, Environmental Health Sciences
Associate Chair, Curriculum, Environmental Health Sciences
Director, Certificate in Risk Science & Human Health
Dr. Charles is a Clinical Associate Professor of Environmental Health Sciences at the University of Michigan, School of Public Health. She also severs as the Associate Chair of the Curriculum Committee. Her research began in exposure science where her work included risk assessment modeling for environmental contaminants in soils, air contaminant exposure assessments in various indoor settings, and tobacco smoke chemical tracer identification and efficacy determination in urban households with asthmatic children. Her work has since transitioned to public health practice and research translation working with academic-community partnerships to address health impacts of environmental hazard exposures on underserved rural and urban communities. Her work has included addressing health disparities around tobacco smoking, lead hazard exposure, migrant farmworker health, minority adolescent health, asthma reduction, and healthy housing. Her practice has informed her contributions to state and local partnerships such as her work with the Georgia Department of Public Health to create a statewide strategic plan to reduce lead exposures through healthy housing and lead exposure prevention strategies. The intersection of curriculum develop, environmental health literacy, and workforce development to address health disparities in underserved communities continues to be a major focus of her work. For example, her practice-based adolescent-focused research will lay the groundwork informing a place-based, culturally appropriate, strategy for youth to engage in advancing environmental health, increasing environmental health literacy, and proposing policy suggestions and decision-making in response to environmental justice. It will also provide opportunities to empower youth to take action to educate themselves, their peers and their community on ways to reduce or eliminate risk factors within their control, while actively working to change modifiable environmental risk factors. She was recently invited to serve as the Associate Editor for Environmental Justice journal. She was a 2013 NIH NIMHD Translational Health Disparities scholar and 2012 Health Equity Leadership Institute fellow.
PhD, Environmental Chemistry and Toxicology, Michigan State University
MS, Environmental Science, University of Maryland, Maryland
BS, Natural Sciences, University of West Indies, St. Augustine, Trinidad and Tobago
Smith, J, Rocke, K, Charles, S, Chang, S, Wright, Walker, S., Taveras, E and Tulloch-Reid, M (2018). Role of fathers in overweight prevention: An analysis of a Caribbean cohort. Global Health, Epidemiology and Genomics 3, e15, 1-7. https://doi.org/ 10.1017/gheg.2018.12
Rustin, C, Kuriatnyk, C, Lobsinger, B and Charles, S. (2015). Use of geographical information systems to identify counties in Georgia with high risk for childhood lead poisoning. Journal of Georgia Public Health Association 5 (2): 170-176.
Kyte, B, Ifebi, E, Shrestha, S, Charles, S, Liu, F and Zhang, J. (2015). High red blood cell folate is associated with an increased risk of death among adults with diabetes, a 15-year follow-up of a national cohort. Nutrition, Metabolism, and Cardiovascular Diseases 25 (11): 997-1006.
Woodhouse, L., et al., Charles, S (2015). Evaluation of diverse community asthma interventions: Balancing health outcomes with developing community capacity for evidence-based program measurement. Population Health Management, 18 (5): 342-350.
Woodhouse, L, et al., Charles, S (2013). A Merged Model of Quality Improvement and Evaluation: Maximizing Return on Investment. Health Promotion Practice, 14 (6): 885-892.
Luque, L, Reyes-Ortiz, C, Marella, P, Bowers, A, Panchal, V, Anderson, L, Charles, S (2012). Mobile farm clinic outreach to address health conditions among Latino migrant farmworkers in Georgia. Journal of Agromedicine 17 (4): 386-397.
Batterman, S, Godwin, C, Chernyak, S, Jia, C and Charles, S (2010). Brominated flame retardants in offices in Michigan, USA. Environmental International, 36 (6): 548-556.
Jia C, Batterman S, Godwin C, Charles S and Chin J-Y (2010). Sources and Migration of VOCs in Mixed-Use Buildings. Indoor Air, 20 (5): 357-369.
Batterman, S, Chernyak, S, Jia, C, Godwin, C and Charles, S (2009). Concentrations and emissions of polybrominated diphenyl ethers from U.S. houses and garages. Environmental Science and Technology, 43 (8): 2693-2700.
Charles, S, Batterman, S and Jia, C (2008). VOC and particulate emissions from commercial cigarettes: Analysis of 2,5-DMF as an ETS tracer. Environmental Science and Technology, 42: 1324-1331.
Charles, S., B.J. Teppen, H. Li, and S.A. Boyd. 2008. Fractional availability of smectite surfaces in soils for adsorption of nitroaromatic compounds in relation to soil and solute properties. Soil Science Society of America Journal, 72: 586-594.
Charles, S., S. Batterman, and C. Jia. 2007. Composition and emissions of VOCs in main- and sidestream smoke of research cigarettes. Atmospheric Environment, 41: 5371-5384
Chernyak, S., Batterman, S., Godwin, C., Jia, C., Charles, S. 2007. Evolution of flame retardant chemicals in a newly constructed building. Organohalogen Compounds, 69: 994-997
Charles, S., B.J. Teppen, H. Li, D.A. Laird, and S.A. Boyd. 2006. Exchangeable cation hydration properties strongly influence soil sorption of nitroaromatic compounds. Soil Science Society of America Journal, 70: 1470-1479.
Charles, S., B.J. Teppen, H. Li, C. Johnston, and S.A. Boyd. 2006. Quantifying the availability of clay surfaces in soils for adsorption of nitrocyanobenzene and diuron. Environmental Science and Technology, 40 (24): 7751-7756.