Environmental Health Sciences Faculty & Research
Faculty Profile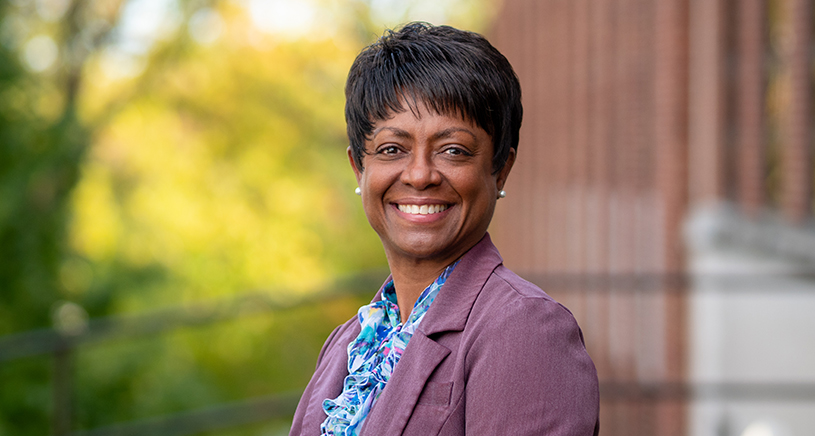 Simone Charles, PhD, M.S.
Clinical Associate Professor of Environmental Health Sciences
M6216 SPH II
1415 Washington Heights
Ann Arbor, Michigan 48109-2029
Education
PhD, Michigan State University (Environmental Chemistry and Toxicology)
M.S., University of Maryland, Maryland (Environmental Science)
B.S., University of Wester Indies, St. Augustine, Trinidate & Tobago (Natural Sciences)
Selected Publications
Smith, J, Rocke, K, Charles, S, Chang, S, Wright, Walker, S., Taveras, E and Tulloch-Reid, M (2018). Role of fathers in overweight prevention: An analysis of a Caribbean cohort. Global Health, Epidemiology and Genomics 3, e15, 1–7. https://doi.org/ 10.1017/gheg.2018.12
Rustin, C, Kuriatnyk, C, Lobsinger, B and Charles, S. (2015). Use of geographical information systems to identify counties in Georgia with high risk for childhood lead poisoning. Journal of Georgia Public Health Association 5 (2): 170-176.
Kyte, B, Ifebi, E, Shrestha, S, Charles, S, Liu, F and Zhang, J. (2015). High red blood cell folate is associated with an increased risk of death among adults with diabetes, a 15-year follow-up of a national cohort. Nutrition, Metabolism, and Cardiovascular Diseases 25 (11): 997-1006.
Woodhouse, L., et al., Charles, S (2015). Evaluation of diverse community asthma interventions: Balancing health outcomes with developing community capacity for evidence-based program measurement. Population Health Management, 18 (5): 342-350.
Woodhouse, L, et al., Charles, S (2013). A Merged Model of Quality Improvement and Evaluation: Maximizing Return on Investment. Health Promotion Practice, 14 (6): 885-892.
Luque, L, Reyes-Ortiz, C, Marella, P, Bowers, A, Panchal, V, Anderson, L, Charles, S (2012). Mobile farm clinic outreach to address health conditions among Latino migrant farmworkers in Georgia. Journal of Agromedicine 17 (4): 386-397.
Batterman, S, Godwin, C, Chernyak, S, Jia, C and Charles, S (2010). Brominated flame retardants in offices in Michigan, USA. Environmental International, 36 (6): 548-556.
Jia C, Batterman S, Godwin C, Charles S and Chin J-Y (2010). Sources and Migration of VOCs in Mixed-Use Buildings. Indoor Air, 20 (5): 357-369.
Batterman, S, Chernyak, S, Jia, C, Godwin, C and Charles, S (2009). Concentrations and emissions of polybrominated diphenyl ethers from U.S. houses and garages. Environmental Science and Technology, 43 (8): 2693-2700.
Charles, S, Batterman, S and Jia, C (2008). VOC and particulate emissions from commercial cigarettes: Analysis of 2,5-DMF as an ETS tracer. Environmental Science and Technology, 42: 1324-1331.