Faculty Profile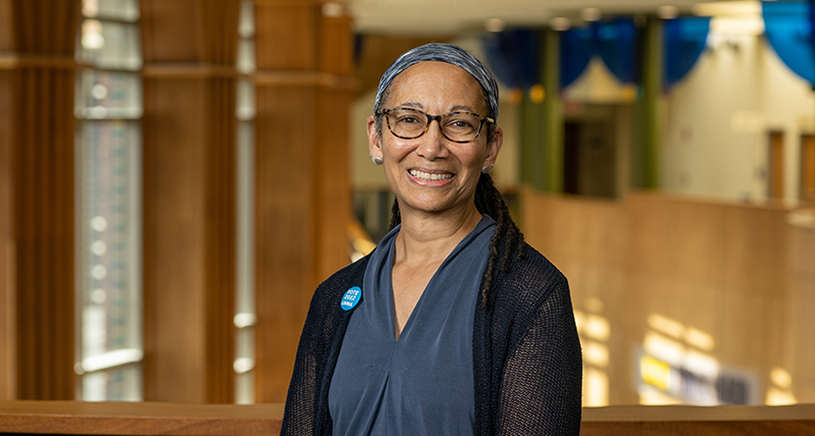 Linda M. Chatters, PhD
Professor, Health Behavior & Health Education
Professor, School of Social Work
Faculty Associate, Program for Research on Black Americans
2867 SPH I
1415 Washington Heights
Ann Arbor, MI 48109-2029
Dr. Chatters holds a joint appointment as a Professor in the Department of Health Behavior and Health Education (School of Public Health) and the Paula Allen-Meares Professor in the School of Social Work. She is also a Faculty Associate with the Program for Research on Black Americans, Institute for Social Research at the University of Michigan. The major focus of Dr. Chatters' research has been the study of adult development and aging as it relates to the mental and physical health status and functioning of older Black Americans in a variety of social contexts (i.e., the family, church, and community). Integral to this work is a concern with the relationships between personal and social relationships of older persons and individual outcomes (i.e., social support, subjective well-being, and perceptions of health status). A particular emphasis of this work has been the investigation of religious involvement among the Black American population and the assessment of the independent effects of relevant religious, personal, and social status factors on well-being.
PhD, Psychology, University of Michigan, 1983
A.B., Psychology, University of California at Berkeley, 1975
Dr. Chatters' interests include the role of religion as a protective factor for physical and mental health and social support systems within African American communities. Some of the projects she is currently involved in are:
Church-based Assistance and Older Blacks
African American Mental Health Research Program
Solidarity and Support within Three-Generational Families
National Survey of American Life
Risk and Protective Factors of Depression Among Racial Groups
Religion and Suicidal Behavior Among Black Americans
Schulz, A. J., Mehdipanah, R., Chatters, L.M., Reyes, A.G., Neblett Jr, E.W., & Israel, B.A. (2020). Moving Health Education and Behavior Upstream: Lessons From COVID-19 for Addressing Structural Drivers of Health Inequities. Health Education & Behavior, 1090198120929985.
Taylor, R.J., Taylor, H.O., Nguyen, A.W., & Chatters, L.M. (2020). Social isolation from family and friends and mental health among African Americans and Black Caribbeans. American Journal of Orthopsychiatry, 90(4), 468.
Chatters, L.M., Taylor, R.J., Woodward, A.T., Bohnert, A.S., Peterson, T.L., & Perron, B.E. (2017). Differences between African Americans and Non-Hispanic Whites utilization of clergy for counseling with serious personal problems. Race and Social Problems, 9(2), 139-149.
Chatters, L.M., Taylor, R.J., Lincoln, K.D., & Jackson, J.S. (2008). Religious coping among African Americans, Caribbean Blacks, and non-Hispanic Whites. Journal of Community Psychology, 36(3), 371-386.
Chatters, L.M. (2000). Religion and health: Public health research and practice. Annual Review of Public Health, 21, 335-367.
Member, American Public Health Association
Member, Gerontological Society of America
Member, National Council on Family Relations