Faculty Profile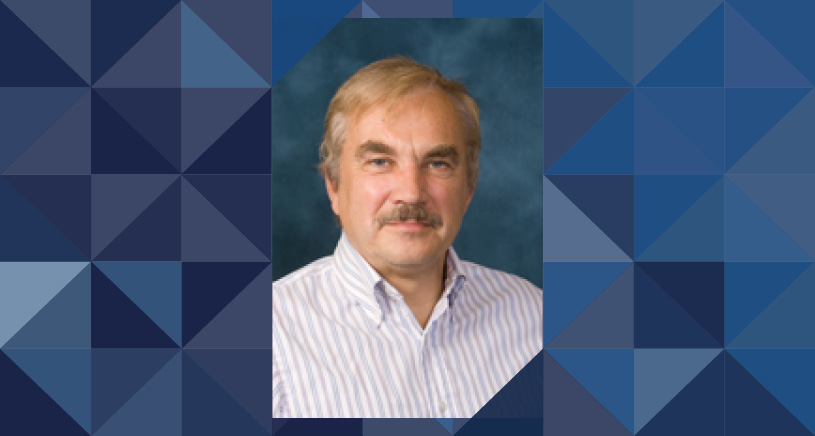 Sergei Chernyak, PhD
Associate Research Scientist, Environmental Health Sciences
PhD, Environmental Chemistry, State Oceanographic Institute, Moscow - Hydrochemical Institute, 1979
MS, Organic Chemistry, Moscow State University, 1971
The major thrust of my scientific activity in recent years has been to investigate the distribution, transport and fate of organic contaminants in water, air and biota, their impact on human health, and the development of highly sensitive techniques for sampling and analyzing organic contaminants. Specifically, my research fields include:
Development of innovative, highly sensitive and specific sampling and analytical methods for a variety of organic contaminants (PBDEs, Chlorinated Dioxins, Chlorinated Furans, Globally and locally applied pesticides, PCBs) in multiple media (air, water, human tissues, biota)
Modeling distributions and emissions of persistent emerging organic contaminants in air and settled dust in a variety of settings, including residences, garages, industrial buildings, and vehicle cabins.
Identification of particulate matter (PM) sources using chemical tracers.
Biomonitoring and toxicokinetic modeling of PBDEs in human gestational tissues.
I studied trends of persistent organic contaminants in households and working areas from the Great Lakes Region as well as from various sites in Polar Europe and Russia. This included the development of a novel GC/MS method for determination of currently used pesticides, dioxins, furans and the newly emerging brominated flame retardant, PBDEs. These contaminants (and their metabolites) were also analyzed in forage and predator fish archives dating back to the mid-1970s in the Great Lakes.
Using molecular tracers, I examined the impact of vehicle emissions on local air quality. The unique chemical and molecular composition of conserved tracers identified sources of ambient atmospheric carbonaceous particles.
I also developed ultra-sensitive methods for detecting emerging pollutants in human gestational membranes to analyze their presence at trace levels. Preliminary data suggests that PBDEs induce pro-inflammatory cytokines in extra-placental membrane explants and cell cultures. The first stage of the work provided the physiologic baseline information needed for further investigations of PBDE-induced inflammatory processes in gestational tissues.
The second stage involved developing methods for detecting PBDEs and other brominated flame retardants in amniotic fluid, placenta and fetal serum. Our group was the first to analyze PBDEs in amniotic fluid and identified large concentrations of the deca-congener, BDE-209. Some BDE-209 was found in serum, but almost none in placental tissue or gestational membranes. A strong shift in homologue composition was confirmed for different gestational tissues.
To estimate post-manufacture releases of BFRs from materials used in construction and contents of residences and vehicles, I sampled and analyzed the air and dust in 12 houses, garages and automobiles in two seasons. We then combined measurements of BFRs in air and settled dust, air exchange rates, and other information in an approach that utilized the building as a "natural" test chamber. The results were scaled to provide a first-ever estimate of aggregate emission rates from U.S. houses.
I investigated the distribution, transport and fate of organic contaminants in seas and lakes with an emphasis on Arctic and Polar ecosystems, as well as in highly agricultural areas (Chesapeake Bay area and mountains east of the Ohio Valley in West Virginia and Western Maryland). The data on currently used pesticides in fog water, micro layer and surface water of the Arctic were the first reported data of these contaminants at such a remote pristine environment. The discovery of selective partitioning and release of the isomers of endosulfan in the environment led to a major examination by the USDA, causing redefinition of the structures of the alpha isomer of this chemical. We were the first researcher group to investigate contamination of remote coral ecosystems of the equatorial Pacific by chlorinated pesticides and the first to conduct a large-scale survey of these pollutants in plankton and bottom-dwelling organisms from the Bering/Chukchi seas. We made many important measurements of Henry's Law constants of pesticides under different temperature and salinity conditions that have been used and cited by other scientists in the field to predict the fate of these chemicals in surface waters.
Additional topics include my study of microbial and photochemical decomposition of widely distributed organochlorine compounds in seawater (HCH and lower chlorinated PCB congeners). An assessment of ecological effects of pesticide contamination was made in different seas.
Batterman, S., Chernyak, S., Jia, C., Godwin, C. and Charles, S. (2009). Concentrations and Emissions of Polybrominated Diphenyl Ethers from U.S. Houses and Garages. Enivronmental Science and Technology 1021/es29957.
Chernyak S.M., Batterman S.A., Gwynn E.A., Cantonwine, D., Jia C, Begnoche L.J. and Hickey, J. (2007). Trends of Brominated Diphenyl Ethers in Fresh and Archived Great Lake Fish (1979-2005). Chemosphere 444-457.
Chernyak, S.M., Rice, C.P., Quintal, R.T., Begnoche, L.J., HIckey, J.P., Vinyard, B.T. (2005). Time Trends (1983-1999) for Organochlorines and PBDEs in Rainbow Smet (Osmerus mordaux) from Lakes Michigan, Huron and Superior. Journal of Environmental Toxicology and Chemistry. 1632-1641.
Email: sergeic@umich.edu
Office: 734-936-3957
Fax: 734-763-8095

Address: M6174 SPH II
1415 Washington Heights
Ann Arbor, Michigan 48109-2029