Faculty Profile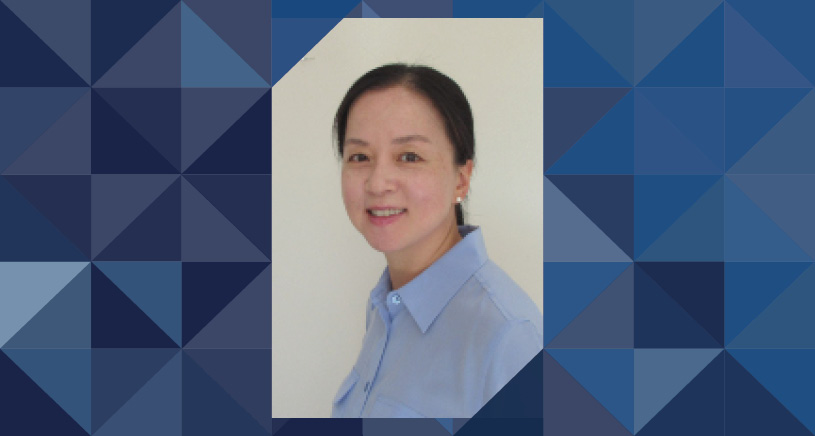 HwaJung Choi, PhD
Research Associate Professor, Internal Medicine
Research Associate Professor, Health Management and Policy
Faculty Associate, Survey Research Center, Institute for Social Research
Dr. Choi is a Research Associate Professor at Internal Medicine, School of Medicine, and Health Management and Policy, School of Public Health, University of Michigan. She is also a Faculty Associate at the Institute for Social Research (ISR), University of Michigan. She was a Fulbright scholar and received Ph.D. in Economics at the University of Michigan.

Dr. Choi is an economist and family demographer whose research focuses on family and community contextual factors and their implications for health and care use among older adults with physical and cognitive limitations. Dr. Choi also examines trends and cross-national differences in health and disability outcomes. She was recently awarded large research grants from the National Institute on Aging as PI, which support the following studies: to assess the impacts of Covid19 pandemic on care use among adults with dementia (R01AG075002); to examine the implications of residential location for disability and cognitive function outcomes (R01AG080491); to develop and evaluate new measures of family care availability (RF1AG083037).
PhD, Economics, University of Michigan, Ann Arbor, MI, 2008
MA. Economics, Ewha Womans University, Seoul, Republic of Korea, 1999
BA. Economics, Ewha Womans University, Seoul, Republic of Korea, 1997
Family spatial availability and care resources, care utilization of adults with physical and cognitive limitations, trends in disability, cross-national health comparisons, health implications of local-area contextual factors
Research Projects:
The effects of the COVID-19 pandemic on formal and informal care among adults with dementia (PI; NIH/NIA).
Profiling psychosocial dementia caregiving networks: the impact of dementia care networks on care outcomes of Medicare enrollee persons living with dementia (Co-I; NIH/NIA).
Factors influencing trends in midlife cognitive functioning in the US vs. other high-income countries (PI on the pilot grant; NIH/NIA - Center to Accelerate Population Research in Alzheimer's (CAPRA)).
Assessing the Influence of Family Care Resources on Care Utilization and Transitions for Older Adults with Dementia (PI; NIH/NIA).
Stokes J, Kindratt T, Antonucci T, Cox C, Choi H: Employment dynamics among adult children at the onset of parental dementia: Variation by socioeconomic characteristics, Journal of Aging and Health, 2023, https://doi.org/10.1177/08982643231201547

Choi H, Langa KM, Norton EC, Cho T, Connell CM: Changes in care use and financial status associated with dementia in older adults. JAMA Internal Medicine, 2023, doi:10. 1001/jamainternmed.2023.5482

Choi H, Schoeni RF, Steptoe A, Cho TC, Langa KM: Differential trends in disability among rich and poor adults in the US and England from 2002 to 2016. J Gerontol B Psychol Sci Soc Sci 77 (2): S189-S198: 2022. PM35191479
Choi H, Heisler M, Norton EC, Langa KM, Cho TC, Connell CM: Family care availability and its implications for informal and formal care used by adults with dementia in the US. Health Affairs 40 (9): 1359-1367, 2021. PM34495713/PMC8647567
Choi H, Schoeni RF, Xu H, Reyes A, Thomas D: Proximity to mother over the life course in the United States: Overall patterns and racial differences. Demographic Research 45(23): 769-806, 2021.
Choi H, Steptoe A, Heisler M, Clarke P, Schoeni RF, Jivraj S, Cho TC, Langa KM: Comparison of health outcomes among high- and low-income adults aged 55 to 64 years in the US vs England. JAMA Intern Med 180(9): 1185-1193, 2020. PM32658276/PMC7358980.
Choi H, Schoeni RF, Wiemers EE, Hotz VJ, Seltzer JA: Spatial distance between parents and adult children in the United States. JOMF. doi:10.1111/jomf.12606 82(2): 822-840, 2020.
Choi H, Schoeni RF, Martin LG, Langa KM: Trends in the prevalence and disparity in cognitive limitations of Americans 55-69 Years Old. J Gerontol B Psychol Sci Soc Sci 73(suppl_1): S29-S37, 2018. PM29669102/PMC6019031
Email: hwajungc@umich.edu
Office: 734-936-4787
Fax: 734-936-8944

Address:
GR109 NCRC
2800 Plymouth Road
Ann Arbor, MI 48105