Faculty Profile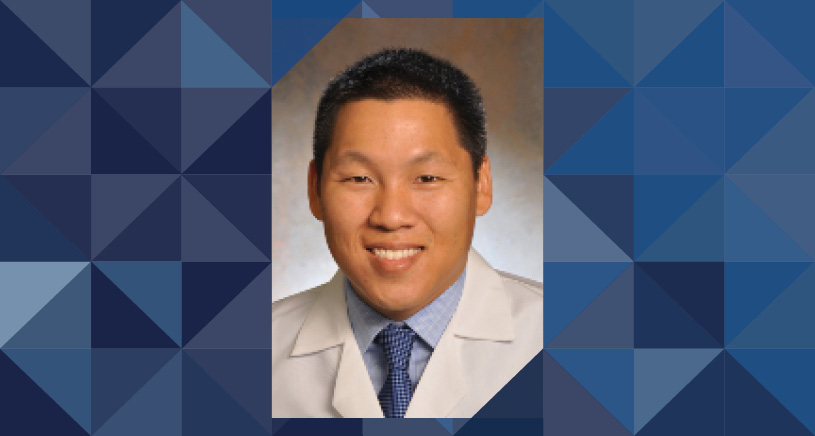 Kao-Ping Chua, PhD, MD
Assistant Professor, Pediatrics
Assistant Professor, Health Management and Policy
Dr. Kao-Ping Chua, MD, PhD, is a primary care pediatrician and health policy researcher in the Department of Pediatrics and the Susan B. Meister Child Health Evaluation and Research Center at the University of Michigan Medical School. After completing his pediatrics residency at Boston Children's Hospital and Boston Medical Center, he obtained a Ph.D. in health policy from Harvard University with a concentration in evaluative sciences and statistics. He joined the faculty of the University of Chicago in 2015 and moved to the University of Michigan in 2017. Dr. Chua's research focuses on opioid prescribing, out-of-pocket spending, low-value care, and prescription drug policy, particularly as these topics relate to children and their families. He is the recipient of the 2017 Academic Pediatric Association Young Investigator Award. His studies have been published in high-impact journals such as JAMA, BMJ, JAMA Internal Medicine, and Pediatrics, and have been covered by national media outlets such as CNN, NPR, and Forbes.
BS, Neuroscience, Summa Cum Laude, Vanderbilt University, Nashville, TN
MD, Washington University School of Medicine, St. Louis, MO
PhD, Health Policy (Evaluative Sciences and Statistics concentration), Harvard University, Cambridge, MA
Opioid prescribing, out-of-pocket spending, low-value care, and prescription drug policy.
Chua KP, Lee JM, Conti RM. Out-of-pocket spending for insulin and other health care services among privately insured patients with type 1 diabetes. JAMA Intern Med. doi:10.1001/jamainternmed.2020.1308 [Epub ahead of print]
Kimmel L, Conti RM, Volerman A, Chua KP. Pediatric orphan drug indications: 2010- 2018. Pediatrics 2020, doi: 10.1542/peds.2019-3128. PMID: 32127360
Chua KP, Schwartz AL, Volerman A, Conti RM, Huang ES. Differences in the receipt of low-value services between publicly and privately insured children. Pediatrics 2020; pi: e20192325. doi: 10.1542/peds.2019-2325. PMID: 31911477. PMCID: PMC6993279.
Chua KP, Fischer MA, Linder JA. Appropriateness of outpatient antibiotic prescribing among privately insured US patients: ICD-10-CM based cross sectional study. BMJ. 2019;364:k5092. PMID: 30651273. PMCID: PMC6334180
Chua KP, Brummett CM, Conti RM, Bohnert ASB. Association of opioid prescribing patterns with prescription opioid overdose in adolescents and young adults. JAMA Pediatr 2019 Dec 16: doi: 10.1001/jamapediatrics.2019.4878
Chua KP, Brummett CM, Conti RC, Haffajee RL, Prosser LA, Bohnert ASB. Assessment of prescriber and pharmacy shopping in the family members of patients prescribed opioids. JAMA Netw Open. 2019; 2(5):e193673. PMID: 31074819.
Email: chuak@med.umich.edu
Office: 734-615-8169

Address:
Room 6E18
300 North Ingalls Street
Ann Arbor, MI 48109