Faculty Profile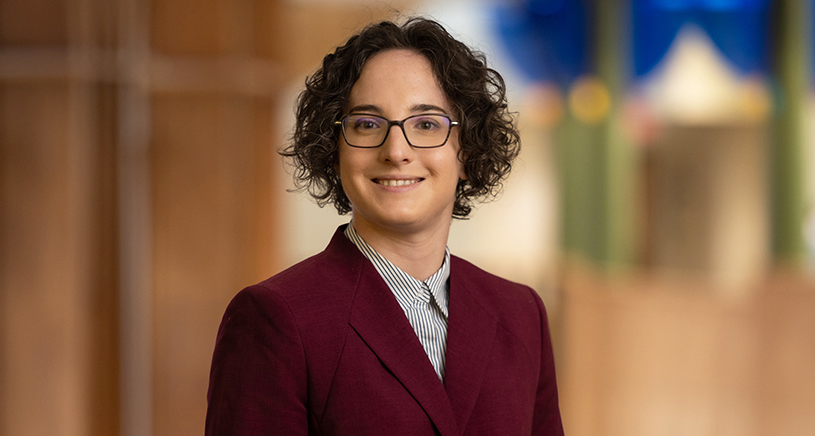 Christina Denslinger, PhD
Adjunct Clinical Assistant Professor, Epidemiology
Program Director, Great Lakes Inter-Tribal Epidemiology Center
Dr. Denslinger is interested in how social, psychological, and behavioral mechanisms influence health behaviors and outcomes. Her primary focus is on substance use, but she also broadly explores injury prevention, including intimate partner violence and suicide prevention. Specifically, Dr. Denslinger is interested in exploring novel, culturally grounded approaches to address health conditions and inequalities. She focuses on community-initiated and -driven work that incorporates culturally appropriate strategies to reduce and prevent substance use and supports capacity building for Tribal public health data and programming. In her work at Great Lakes Inter-Tribal Epidemiology Center, Dr. Denslinger focuses on combating health disparities, supporting American Indialaska Native communities in their efforts to improve the health of their people by assisting with data needs through partnership development, community-based research, education, and technical assistance. As part of this work, she partners directly with communities; produces publicly available resources; and educates on the local, state, and national levels to improve data quality.
PhD, Health Psychology, Virginia State University, 2018
MS, Psychology, Virginia State University, 2016
BS, Psychology, Saint Vincent College, 2014
Research Interests:
Substance use prevention, health disparities, suicide prevention, cultural best practices, indigenous data governance and indigenous approaches to data,
Research Projects:
Dr. Denslinger and Great Lakes Inter-Tribal Epidemiology Center (GLITEC) are partnering with the Department of Epidemiology to support faculty, staff, and students interested in working with American Indian communities through project or other applied experiences. Through her work with GLITEC, Dr. Denslinger supports Tribal and Urban Indian communities with a variety of public health needs, including developing health education materials, data collection and survey development, evaluation, and much more. https://www.glitc.org/programs/epidemiology-and-education/great-lakes-inter-tribal-epidemiology-center/overview-glitec/
Through various funding sources, Dr. Denslinger has supported community projects addressing underage drinking, prescription drug misuse, and opioid overdose prevention with an emphasis on the integration of evidence-based strategies with cultural best practices. Her current work focuses on opioid overdose prevention, in which she works in partnership with Tribal communities to support and engage the tribal public health workforce, improve tribal data/info systems, and increase tribal public health programs and services.
Dr. Denslinger manages the Saving Lives Project, which provides funding to Tribal and Urban Indian communities for short-term projects addressing opioid use and overdose and data quality improvement.
Email: cdens@umich.edu
Office 715-588-1067

Address: 2671 SPH I
1415 Washington Heights
Ann Arbor, MI 48109