Faculty Profile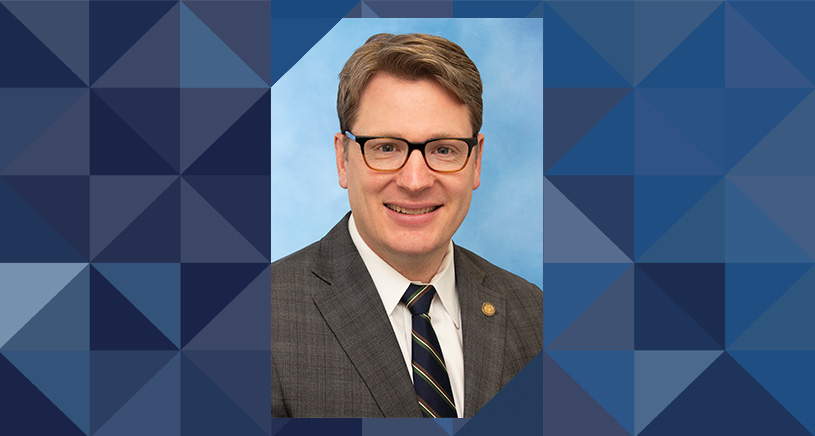 Justin B. Dimick, M.D., MPH
Professor, Health Management and Policy
George D. Zuidema Professor of Surgery
Chief of the Division of Minimally Invasive Surgery
Director, Center for Healthcare Outcomes and Policy
Associate Chair, Strategy & Finance
Justin B. Dimick, M.D., MPH is the George D. Zuidema Professor of Surgery, Chief of the Division of Minimally Invasive Surgery, and Associate Chair for Strategy & Finance at the University of Michigan. Dr. Dimick is a graduate of Cornell University and Johns Hopkins Medical School. He completed his surgical training at the University of Michigan and a health services research fellowship at the Dartmouth Institute for Health Policy & Clinical Practice.
Dr. Dimick's clinical practice is primarily devoted to advanced laparoscopy, including treatment of morbid obesity, gastroesophageal reflux (GERD), paraesophageal hernias, abdominal wall hernias, and other benign and neoplastic diseases of the stomach, spleen, and foregut. He is the editor of the widely read surgical textbook, Clinical Scenarios in Surgery: Decision Making and Operative Technique, published by Lippincott (2012).
Dr. Dimick is Director of the Center for Healthcare Outcomes & Policy at the University of Michigan, which includes 100+ faculty and staff focused on improving the quality and efficiency of acute and specialty care. With R01 funding from the Agency for Healthcare Research and Quality (AHRQ) and National Institutes of Health (NIH), his own research focuses on quality measurement, policy evaluation, and large-scale, innovative quality improvement interventions. He is also the PI on a NIH T32 grant focused on training the next generation of surgeon-scientists. He has more than 200 peer-reviewed publications, including papers in NEJM, JAMA, Health Affairs, and the leading surgical journals.
Dr. Dimick has served in several national leadership positions, including President of the Association for Academic Surgery (AAS) and a Member of the Board of Directors for the Surgical Outcomes Club (SOC). He is currently Chair of the Health Services Organization and Delivery (HSOD) Study Section at the NIH, an Associate Editor at Annals of Surgery, and the Surgical Innovation Editor at JAMA Surgery. He has served as an advisor on quality and health policy for several organizations, including the BlueCross BlueShield Association (BCBSA), the American College of Surgeons-National Surgical Quality Improvement Program (ACS-NSQIP), US News and World Reports "Best Hospital" Rankings, and the Medicare Payment Advisory Commission (MedPAC).
MPH, , Dartmouth Medical School, 2005
MD, , Johns Hopkins University, 2000
BA, Biology, Cornell University, 1995
Nicholas LM, Dimick JB (In Press). Minority Access to Bariatric Surgery After Implementation of Medicare's Center of Excellence Program JAMA.
Kocher KE, Nallamothu BK, Dimick JB (In Press). Unplanned Return to the Emergency Department after Hospital Discharge for Major Surgery Health Affairs.
Chen LM, Staiger DO, Birkmeyer JD, Dimick JB (In Press). Composite quality measures for inpatient medical care Medical Care.
Rangrass G, Ghaferi A, Dimick JB (In Press). Explaining disparities in mortality after cardiac surgery JAMA Surgery.
Gadzinski AJ, Dimick JB, Ye Z, Miller DC (In Press). Utilization and Outcomes of Inpatient Surgical Care at Critical Access Hospitals in the United States JAMA Surgery.
Kocher KE, Dimick JB, Nallamothu BK (In Press). Changes in the Source of Unscheduled Hospitalizations in the United States Medical Care.
Dimick JB, Staiger DO, Birkmeyer NJ, Finks JF, Birkmeyer JD (In Press). Composite measures for profiling hospital performance with bariatric surgery JAMA Surgery.
Dimick JB, Ruhter J, Sarrazin MV, Birkmeyer JD (2013). Black patients are more likely than whites to have surgery at low quality hospitals in segregated regions Health Affairs 1046-1053.
Dimick JB, Nicholas LH, Ryan AM, Birkmeyer JD (2013). Bariatric surgery complications before vs. after a national policy restricting coverage to Centers of Excellence JAMA 792-799.
Dimick JB, Staiger DO, Hall BL, KoCY, Birkmeyer JD (2013). Composite measures for profiling hospitals on surgical morbidity Annals of Surgery 67-72.