Faculty Profile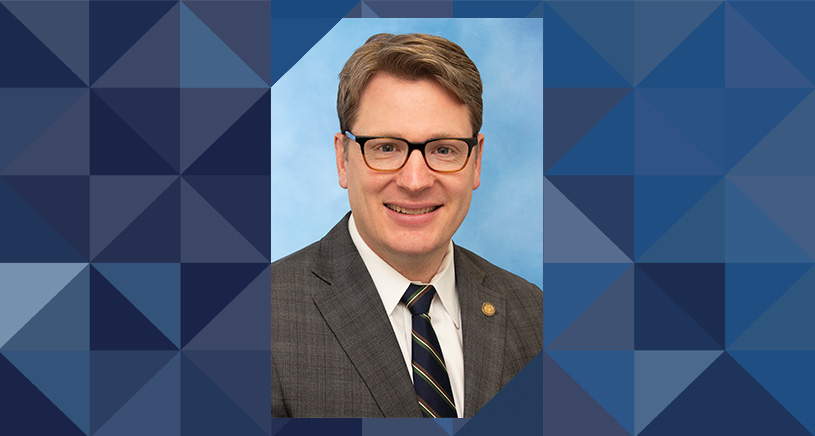 Justin B. Dimick, MD, MPH
Professor, Health Management and Policy
Frederick A. Coller Distinguished Professor of Surgery
Chair of the Department of Surgery at the University of Michigan
Justin B. Dimick, M.D., M.P.H. is the Frederick A. Coller Distinguished Professor of Surgery and Chair of the Department of Surgery at the University of Michigan. Dr. Dimick is a graduate of Cornell University and Johns Hopkins Medical School. He completed his surgical training at the University of Michigan and a health services research fellowship at the Dartmouth Institute for Health Policy & Clinical Practice. Dr. Dimick is a practicing general surgeon focused on advanced laparoscopy, including bariatrics, hernias, and benign esophageal disease. With a long-track record of R01 funding from the Agency for Healthcare Research and Quality (AHRQ) and National Institutes of Health (NIH), his research focuses on quality measurement, policy evaluation, and large-scale, innovative quality improvement interventions. He has more than 450 peer-reviewed publications, including papers in NEJM, JAMA, Health Affairs, and the leading surgical journals. Dr. Dimick has mentored 11 individuals on K-awards, including 5 currently, and is the Director of a T32 grant aimed at training the next generation of surgeon-scientists. Dr. Dimick has served in several national leadership positions, including President of the Association for Academic Surgery (AAS), Chair of the Health Services Organization and Delivery (HSOD) Study Section at the NIH, Associate Editor at Annals of Surgery, and the Surgical Innovation Editor at JAMA Surgery. Dr. Dimick is member of several professional organizations, including the American Surgical Association (ASA), the Society of Clinical Surgeons (SCS), the American Society of Clinical Investigation (ASCI), and he was elected to the National Academy of Medicine (NAM) in 2020.
MPH, Dartmouth Medical School, 2005
MD, Johns Hopkins University, 2000
BA, Biology, Cornell University, 1995
Nicholas LM, Dimick JB (In Press). Minority Access to Bariatric Surgery After Implementation of Medicare's Center of Excellence Program JAMA.
Kocher KE, Nallamothu BK, Dimick JB (In Press). Unplanned Return to the Emergency Department after Hospital Discharge for Major Surgery Health Affairs.
Chen LM, Staiger DO, Birkmeyer JD, Dimick JB (In Press). Composite quality measures for inpatient medical care Medical Care.
Rangrass G, Ghaferi A, Dimick JB (In Press). Explaining disparities in mortality after cardiac surgery JAMA Surgery.
Gadzinski AJ, Dimick JB, Ye Z, Miller DC (In Press). Utilization and Outcomes of Inpatient Surgical Care at Critical Access Hospitals in the United States JAMA Surgery.
Kocher KE, Dimick JB, Nallamothu BK (In Press). Changes in the Source of Unscheduled Hospitalizations in the United States Medical Care.