Faculty Profile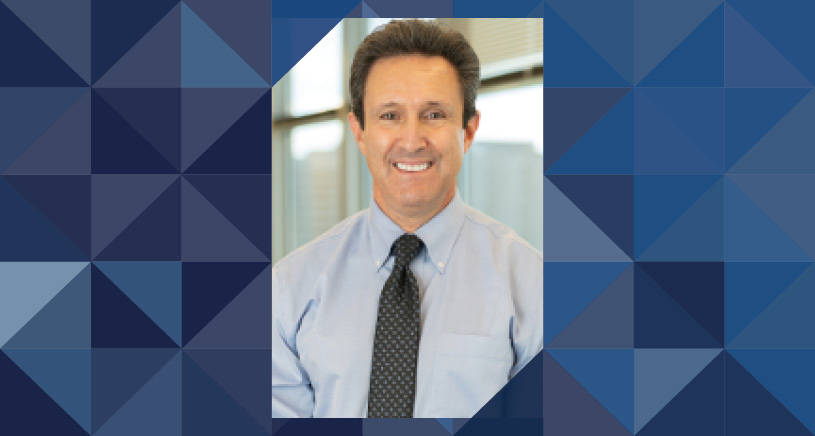 Clifford E. Douglas, JD
Director, University of Michigan Tobacco Research Network
Adjunct Professor, University of Michigan School of Public Health
Cliff Douglas is a long-time expert on a wide range of tobacco-related policy, regulatory and legal issues, ranging from federal regulation of tobacco products and the challenges and potential benefits of e-cigarettes to the widening disparities in the smoking population. As director of the University of Michigan Tobacco Research Network, he leads the Smoke-Free Environments Law Project, a 20-year-old statewide project that provides information, consultation and advice for the Michigan Department of Health and Human Services, local units of government, tobacco control advocates, and communities regarding evidence-based policies and practices to protect Michigan residents from the harmful effects of tobacco.

He recently served as the American Cancer Society's Vice President for Tobacco Control and as the founding Director of ACS's Center for Tobacco Control from 2015 to 2020. There, he led the development of the organization's new, progressive scientific and policy position related to eliminating the epidemic of combustible tobacco use in the U.S.; guided a national campaign to educate parents about vaping by youth; led the Great American Smokeout and the updating of that annual event to emphasize the importance of addressing health disparities; co-chaired the National Partnership on Behavioral Health and Tobacco Use; founded the $6 million Tobacco-Free Generation Campus Initiative, which provided technical assistance and grants to colleges and universities to help them become tobacco-free; and supported educational efforts to strengthen public understanding of the relationship between tobacco use and COVID-19. During the Obama administration, he served as the consulting tobacco control policy advisor for the U.S. Assistant Secretary for Health and the U.S. Surgeon General, and served as a lead author and editor of a landmark report titled Ending the Tobacco Epidemic: A Tobacco Control Strategic Action Plan for the U.S. Department of Health and Human Services, released by Secretary Kathleen Sebelius.
Early in his career, he coordinated the successful national advocacy campaign to prohibit smoking on all commercial airline flights. He also served as an attorney and advisor in the state attorney general actions that resulted in the Master Settlement Agreement and represented smokers and their families in several landmark lawsuits against cigarette manufacturers. His work in the global arena included serving on the legal team that successfully defended the nation of Uruguay in an international trade action brought by Philip Morris International challenging that nation's tobacco control laws. His early work with Congress and the executive branch, his representation of plaintiffs in litigation against the tobacco industry, and his recruitment of prominent industry whistleblowers are chronicled in the book Civil Warriors: The Legal Siege on the Tobacco Industry by investigative reporter Dan Zegart.
JD, Law, University of Michigan Law School, 1983
BA, English, University of Michigan, 1980
Douglas CE, Zatonski M, Janik-Koncewicz K, Zatonski WA. The Great American and Polish Smokeouts, efforts to combat growing health disparities in the tobacco epidemic, and sustaining efforts to end combustible tobacco use. J. Health Inequal. 2019;5(2):124-128. DOI: https://doi.org/10.5114/jhi.2019.91398.
Koh HK, Douglas CE. The San Francisco Ban and the Future of e-Cigarettes. JAMA. 2019;322(16):1540-1541. https://jamanetwork.com/journals/jama/fullarticle/2752695.
Douglas CE. A public health perspective on combating youth e-cigarette use while aiming at the bull's eye: the end of combustible tobacco use. J. Health Inequal. 2019;5(1):31-32. doi:10.5114/jhi.2019.87820. https://www.termedia.pl/A-public-health-perspective-on-combating-youth-e-cigarette-use-while-aiming-at-the-bull-s-eye-the-end-of-combustible-tobacco-use,100,37619,0,1.html
Blake KD, Klein AL, Walpert L, Casey L, Hallett C, Douglas C, Sinha B, Koh H. Smoke-free and tobacco-free colleges and universities in the United States. Tobacco Control, Published Online First: 02 July 2019. doi: 10.1136/tobaccocontrol-2018-054829.
Douglas CE, Henson R, Drope J, Wender RC. The American Cancer Society public health statement on eliminating combustible tobacco use in the United States. CA Cancer J Clin. 2018 Jul;68(4):240-245. https://acsjournals.onlinelibrary.wiley.com/doi/full/10.3322/caac.21455
Drope J, Liber AC, Cahn Z, Stoklosa M, Kennedy R, Douglas CE, Henson R, Drope J. Who's still smoking? Disparities in adult cigarette smoking prevalence in the United States. CA Cancer J Clin. 2018 Mar;68(2):106-115. https://acsjournals.onlinelibrary.wiley.com/doi/full/10.3322/caac.21444
Email: cdoug@umich.edu
Office: 734-936-0939

Address:
M3242 SPH II
1415 Washington Heights
Ann Arbor, MI 48109