Faculty Profile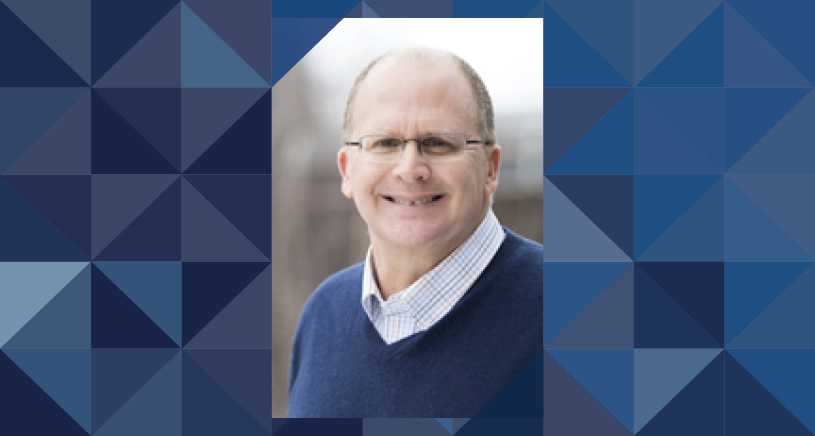 A. Mark Fendrick, M.D.
Professor, Division of General Medicine, Department of Internal Medicine and Department of Health Management and Policy
Director, University of Michigan Center for Value-Based Insurance Design
North Campus Research Complex
2800 Plymouth Road Building 16 / 4th floor
Ann Arbor, Michigan 48109-2800
A. Mark Fendrick, M.D. is a Professor of Internal Medicine in the School of Medicine and a Professor of Health Management and Policy in the School of Public Health at the University of Michigan. Dr. Fendrick received a bachelor's degree in economics and chemistry from the University of Pennsylvania and his medical degree from Harvard Medical School. He completed his residency in internal medicine at the University of Pennsylvania where he was a fellow in the Robert Wood Johnson Foundation Clinical Scholars Program.

Dr. Fendrick conceptualized and coined the term Value-Based Insurance Design (V-BID) and currently directs the V-BID Center at the University of Michigan [www.vbidcenter.org], the leading advocate for development, implementation, and evaluation of innovative health benefit plans. His research focuses on how clinician payment and consumer engagement initiatives impact access to care, quality of care, and health care costs. Dr. Fendrick has authored over 250 articles and book chapters and has received numerous awards for the creation and implementation of value-based insurance design. His perspective and understanding of clinical and economic issues have fostered collaborations with numerous government agencies, health plans, professional societies, and health care companies. Dr. Fendrick is an elected member of the Institute of Medicine of the National Academy of Sciences, serves on the Medicare Coverage Advisory Committee, and has been invited to present testimony before the U.S. Senate Committee on Health, Education, Labor and Pensions and the U.S. House of Representatives Ways and Means Subcommittee on Health.

Dr. Fendrick is the co-editor in chief of the American Journal of Managed Care and is an editorial board member for 3 additional peer-reviewed publications. He is also a member of the Institute for Healthcare Policy and Innovation at the University of Michigan, where he remains clinically active in the practice of general internal medicine.
M.D., , Harvard Medical School, 1987
B.A. (Summa Cum Laude), Economics/Chemistry, University of Pennsylvania, 1982
Dr. Fendrick's research focuses on the clinical and economic assessment of medical interventions with special attention to how technological innovation influences clinical practice, benefit design, and health care systems. He has performed economic analyses of new interventions for several common conditions including: laparoscopic cholecystectomy, gastroesophageal reflux disease, arthritis/inflammatory conditions, viral infections, acute myocardial infarction, pediatric vaccinations, and cancer screening. These analyses are supplemented by research describing how outcomes research data can be incorporated into clinical practice.
Fendrick AM, Chernew ME. (2009). Value Based Insurance Design: Maintaining a Focus on Health in an Era of Cost Containment. Am J Manag Care. .
Chernew M, Gibson TB, Yu-Isenberg K, Sokol MC, Rosen AB, Fendrick AM. (2008). Effects of increased patient cost sharing on socioeconomic disparities in health care. J Gen Intern Med 1131-6.
Chernew ME, Rosen AB, Fendrick AM. (2007). Value-Based Insurance Design Health Affairs w195-w203.
Fendrick AM, Chernew ME. (2007). Value-based insurance design: a "clinically sensitive, fiscally responsible" approach to mitigate the adverse clinical effects of high-deductible consumer-directed health plans J Gen Intern Med 890-1.
Fendrick, A.M., Smith, D.G., Chernew, M.E., et al. (2001). A Benefit-Based Copay for Prescription Drugs: Patient Contribution Based on Total Benefits, Not Drug Acquisition Cost. American Journal of Managed Care 861-867.
Fendrick AM, Chernew ME. (2007). Fiscally responsible, clinically sensitive" cost sharing: contain costs while preserving quality. Am J Manag Care 325-7.
Society of General Internal Medicine
American College of Physicians
International Society for Technology Assessment in Health Care (Board of Directors 1995-1998)
1996-Present: International Society for Pharmacoeconomics and Outcomes Research (Board of Directors 2000-2002)
2008-Present: Co-Chair, Michigan Cardiovascular Alliance, Michigan Department of Community Health
Member, American Federation for Clinical Research