Faculty Profile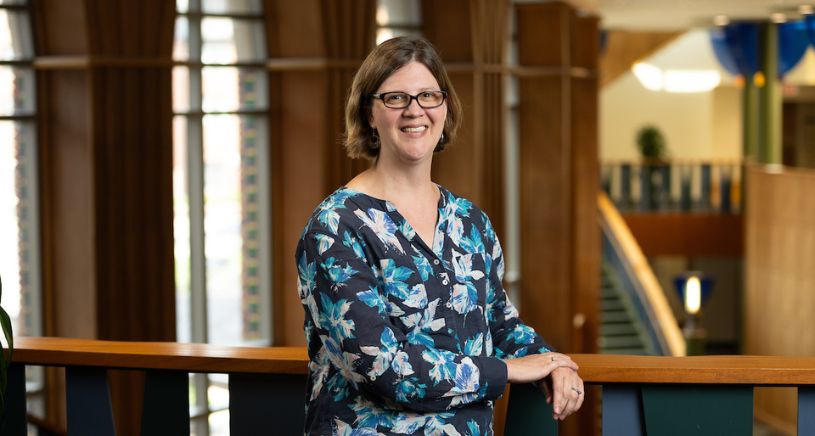 Nancy Fleischer, PhD, MPH
Associate Professor, Epidemiology
2649C, SPH I
1415 Washington Heights
Ann Arbor, MI 48109-2029
Dr. Nancy Fleischer is a social epidemiologist whose research focuses on how social and policy determinants affect health and health equity. Dr. Fleischer has undergraduate degrees in chemistry and Spanish from the University of Minnesota, an MPH in Epidemiology and Biostatistics from the University of California, Berkeley, and a PhD in Epidemiology from the University of Michigan. After her undergraduate years she served for nearly three years as a Peace Corps Volunteer, first in the Solomon Islands and then Kazakhstan. Following Peace Corps she worked in occupational health at the California Department of Public Health before beginning her MPH. After graduate school Dr. Fleischer served as an Epidemic Intelligence Service (EIS) fellow at the Centers for Disease Control and Prevention. She began her academic career as an Assistant Professor at the University of South Carolina. She is currently an Associate Professor of Epidemiology at the University of Michigan, where she studies how tobacco control policies affect health equity, COVID-19 recovery, and structural racism and health.
2010 PhD, Epidemiologic Science; University of Michigan, Ann Arbor, MI.
2006 MPH, Epidemiology and Biostatistics; University of California, Berkeley, CA.
1999 B.S., Chemistry; University of Minnesota, Minneapolis, MN.
1999 B.A., Spanish; University of Minnesota, Minneapolis, MN.
Titus AR, Gamarel KE, Thrasher JF, Meza R, Fleischer NL. State-Level Structural Stigma and Smoking Among Sexual Minority Adults in the USA, 2012-2014. Ann Behav Med. 2021 Jun 2;55(6):557-570. doi: 10.1093/abm/kaaa086. PubMed PMID: 33196079; PubMed Central PMCID: PMC8171797.
Hirschtick JL, Titus AR, Slocum E, Power LE, Hirschtick RE, Elliott MR, McKane P, Fleischer NL. Population-based estimates of post-acute sequelae of SARS-CoV-2 infection (PASC) prevalence and characteristics. Clin Infect Dis. 2021 May 19;. doi: 10.1093/cid/ciab408. [Epub ahead of print] PubMed PMID: 34007978; PubMed Central PMCID: PMC8240848.
Fleischer NL, Donahoe JT, McLeod MC, Thrasher JF, Levy DT, Elliott MR, Meza R, Patrick ME. Taxation reduces smoking but may not reduce smoking disparities in youth. Tob Control. 2021 May;30(3):264-272. doi: 10.1136/tobaccocontrol-2019-055478. Epub 2020 Apr 8. PubMed PMID: 32269173; PubMed Central PMCID: PMC7546443.
Hirschtick JL, Mattingly DT, Cho B, Arciniega LZ, Levy DT, Sanchez-Romero LM, Jeon J, Land SR, Mistry R, Meza R, Fleischer NL. Exclusive, Dual, and Polytobacco Use Among US Adults by Sociodemographic Factors: Results From 3 Nationally Representative Surveys. Am J Health Promot. 2021 Mar;35(3):377-387. doi: 10.1177/0890117120964065. Epub 2020 Oct 13. PubMed PMID: 33047619; PubMed Central PMCID: PMC8256439.
Colston DC, Titus AR, Thrasher JF, Elliott MR, Fleischer NL. Area-Level Predictors of Tobacco 21 Coverage in the U.S. Before the National Law: Exploring Potential Disparities. Am J Prev Med. 2021 Jan;60(1):29-37. doi: 10.1016/j.amepre.2020.06.026. Epub 2020 Nov 5. PubMed PMID: 33160795; PubMed Central PMCID: PMC7750269.
Society for Epidemiologic Research
Society for Research on Nicotine and Tobacco
American Public Health Association
Nancy Fleischer in the News