Faculty Profile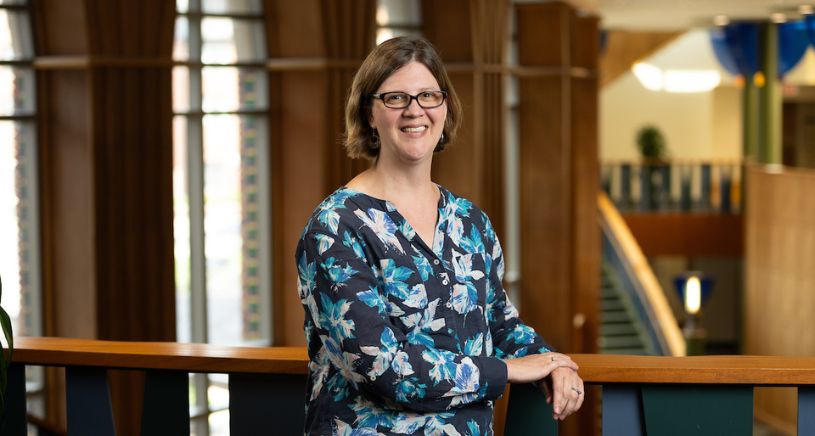 Nancy Fleischer, PhD, MPH
Associate Professor, Epidemiology
2649C, SPH I
1415 Washington Heights
Ann Arbor, MI 48109-2029
2012-2015 Assistant Professor of Epidemiology, Department of Epidemiology and Biostatistics, Arnold School of Public Health, University of South Carolina, Columbia, SC.
2010-2012 Epidemic Intelligence Service Fellow, Health Studies Branch, National Center for Environmental Health, Centers for Disease Control and Prevention, Atlanta, GA.
Nancy Fleischer is the John G. Searle Assistant Professor of Epidemiology at the University of Michigan. Dr. Fleischer is a social epidemiologist who investigates how the broader policy and socioeconomic environments impact health disparities and the health of vulnerable populations, in the US and around the world. Her research focuses on global non-communicable disease risk, and the growing burden of smoking and obesity. Dr. Fleischer is particularly interested in how epidemiologic analyses can better inform policy and health interventions through the use of natural experiments and the use of systems science in population health and health disparities research. Currently, Dr. Fleischer has several projects focused on the impact of tobacco control policies on health equity.
2010 PhD, Epidemiologic Science; University of Michigan, Ann Arbor, MI.
2006 MPH, Epidemiology and Biostatistics; University of California, Berkeley, CA.
1999 B.S., Chemistry; University of Minnesota, Minneapolis, MN.
1999 B.A., Spanish; University of Minnesota, Minneapolis, MN.
global non-communicable disease risk, with a focus on smoking, obesity and diabetes
health disparities
tobacco control policies
social and environmental determinants of health
immigration and health
Fleischer NL, Lozano P, Arrillo Santillan E, Reynales Shigematsu LM, Thrasher JF. The impact of neighbourhood violence and social cohesion on smoking behaviours among a cohort of smokers in Mexico. Journal of Epidemiology and Community Health. Published Online First: 4 June 2015 doi: 10.1136/jech-2014-205115.
Fleischer NL, Thrasher JF, Sáenz de Miera B, Reynales-Shigematsu LM, Arillo Santillán E, Osman A, Siahpush M, Fong GT. Neighbourhood deprivation and smoking and quit behaviour in Mexico: findings from the ITC Mexico Survey. Tobacco Control. 2015; 24:iii56-iii63. doi:10.1136/tobaccocontrol-2013-051495.
Ro A, Fleischer N. Changes in health selection of obesity among Mexican immigrants: a binational examination. Social Science and Medicine. 2014; 123:114-124. doi: 10.1016/j.socscimed.2014.10.047.
Fleischer NL, Tiesman HM, Sumitani J, Mize T, Amarnath KK, Bayakly AR, Murphy MW. Potential public health impact on heat-related illness among migrant farmworkers. American Journal of Preventive Medicine. 2013 Mar; 44(3):199-206.
Fleischer NL, Diez Roux AV, Hubbard AE. Inequalities in BMI and smoking behavior in 70 countries: evidence for a social transition in chronic disease risk. American Journal of Epidemiology. 2012 Feb 1; 175(3):167-76.
Society for Epidemiologic Research
Society for Research on Nicotine and Tobacco
American Public Health Association
Population Association of America
North American Quitline Consortium
Nancy Fleischer in the News