Faculty Profile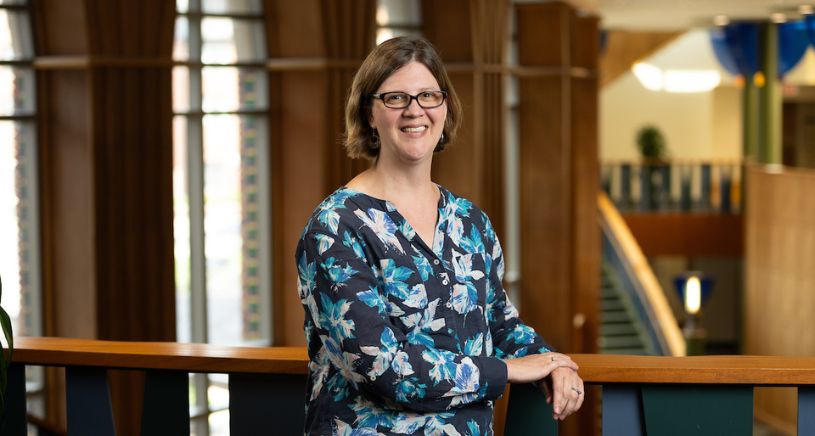 Nancy Fleischer, Ph.D., M.P.H.
Assistant Professor, Epidemiology
2649C, SPH I
1415 Washington Heights
Ann Arbor, MI 48109-2029
Professional Summary
2012-2015 Assistant Professor of Epidemiology, Department of Epidemiology and Biostatistics, Arnold School of Public Health, University of South Carolina, Columbia, SC.
2010-2012 Epidemic Intelligence Service Fellow, Health Studies Branch, National Center for Environmental Health, Centers for Disease Control and Prevention, Atlanta, GA.
Nancy Fleischer is the John G. Searle Assistant Professor of Epidemiology at the University of Michigan. Dr. Fleischer is a social epidemiologist who investigates how the broader policy and socioeconomic environments impact health disparities and the health of vulnerable populations, in the US and around the world. Her research focuses on global non-communicable disease risk, and the growing burden of smoking and obesity. Dr. Fleischer is particularly interested in how epidemiologic analyses can better inform policy and health interventions through the use of natural experiments and the development of systems science in population health and health disparities research.
Courses Taught
Education
2010 Ph.D., Epidemiologic Science; University of Michigan, Ann Arbor, MI.
2006 M.P.H., Epidemiology and Biostatistics; University of California, Berkeley, CA.
1999 B.S., Chemistry; University of Minnesota, Minneapolis, MN.
1999 B.A., Spanish; University of Minnesota, Minneapolis, MN.
Research Interests & Projects
social and environmental determinants of health
health disparities
global non-communicable disease risk, with a focus on smoking, obesity and diabetes
immigration and health
Professional Affiliations
Society for Epidemiologic Research
Society for Research on Nicotine and Tobacco
American Public Health Association
Population Association of America
North American Quitline Consortium