Faculty Profile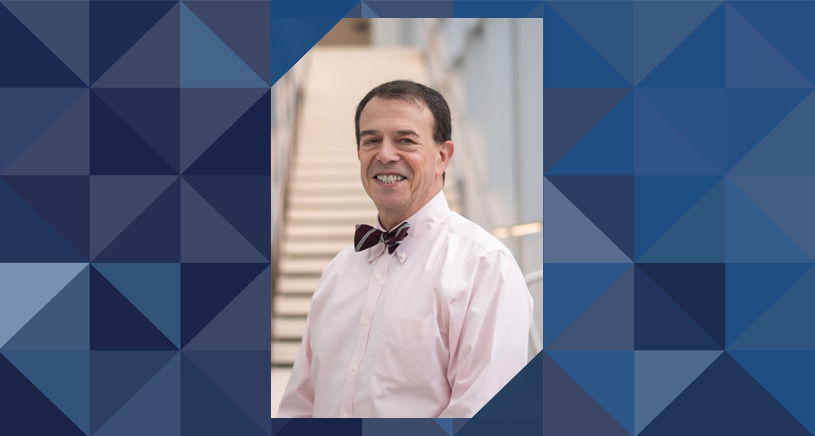 Gary L. Freed, M.D., MPH
Percy and Mary Murphy Professor of Pediatrics
Associate Chair, Department of Pediatrics
Professor, Department of Health Management and Policy
300 N. Ingalls Building, 6D18
Ann Arbor, Michigan 48109-5456
Dr. Freed is the Percy and Mary Murphy professor of Pediatrics in the School of Medicine and professor of Health Management and Policy in the School of Public Health at the University of Michigan in Ann Arbor.
From 1998-2013, Dr. Freed served as director of the Division of General Pediatrics and founding director of the Children's Health Evaluation and Research Center. From 2013-2016, Dr. Freed divided his time between the University of Michigan and the University of Melbourne (Australia) where he served as director of the Australian Health Workforce Institute, professor of Population Health, and as visiting scholar in Health Care Policy at the Royal Children's Hospital. In 2016 Dr. Freed returned full time to the University of Michigan to continue his research in health policy and economic issues focused on children.
Dr. Freed has more than 25 years of experience in children's health services research. He has been the principal investigator of numerous federal, state and foundation-funded grants, and of the first pediatric health services research fellowship program funded by the National Institutes of Health. He has published more than 275 peer-reviewed articles on child health policy and health economics, immunizations, physician behavior, the medical workforce and interspecialty variation in the provision of preventive services to children.
He is a past president of the Society for Pediatric Research, the largest research society in the field of child health. SPR awarded him its 2009 Douglas K. Richardson Lifetime Achievement Award for Perinatal and Pediatric Health Care Research.

Dr. Freed serves on several national and international committees regarding child health. He is past chair of the Department of Health and Human Services National Vaccine Advisory Committee. He is a frequent consultant to state and federal agencies as well as to the Institute of Medicine of the National Academy of Sciences and to the World Health Organization. He is a member of the American Board of Pediatrics and a fellow of the American Academy of Pediatrics.
MPH, , University of North Carolina at Chapel Hill, 1992
M.D., , Baylor College of Medicine, 1987
B.A. (Honors), Biology, University of Texas at Austin, 1983
Comprehensive Study of Child Vaccine Policies/Programs in Selected European Nations
Sponsor: World Health Organization


Assessment of Immunization Advisory Committees in the WHO Euro Region
Sponsor: World Health Organization


Research Issues Related to Workforce Requirements and Quality of Practice Measures in Pediatrics
Sponsor: American Board of Pediatrics


Pediatric Health Services Research Training
Sponsor: U.S. HHS PHS National Institutes of Health


Vaccination Issues and Problems
Sponsor: Centers for Disease Control and Prevention


Great Lakes Regional Node for Pediatric EMS Research
Sponsor: U.S. HHS-PHS Health Resources and Services Administration, Maternal and Child Health Bureau


Freed, G.L., Spike, N., Magin, P., Fitzgerald, M.,Brooks, P., (2012). The paediatric clinical experiences of general practice registrars. Aust Fam Physician 529-533.
Raheja, A., Freed, G.L., (2012). So you want to be a camp doctor? Everything you need to know about medically supervised summer camps. Contemp Pediatr [On-line exclusive].
Woolford, S.J., Clark, S.J., Sallinen, B.J., Geiger, J.D., Freed, G.L., (2012). Bariatric surgery decision making challenges: the stability of teens' decisions and the treatment failure paradox. Pediatr Surg Int 455-460.
Macy, M.L., Clark, S.J., Sasson, C., Meurer, W.J., Freed, G.L., (). Emergency physician perspectives on child passenger safety: a national survey of attitudes and practices. Acad Pediatr 131-137.
Macy, M.L., Clark, S.J., Freed, G.L. (2012). Carpooling and booster seats: a national survey of parents. Pediatrics 290-298.
Yoon, E.Y., Cohn, L.M., Rocchini, A., Kershaw, D., Freed, G.L., Ascione, F., Clark, S. (2012). Antihypertensive Prescribing Patterns for Adolescents with Primary Hypertension. Pediatrics e1-8.
Davis, M.M., Butchart, A.T., Wheeler, J.R., Coleman, M.S., Singer, D.C., Freed, G.L. (2011). Failure-to-success ratios, transition probabilities and phase lengths for prophylactic vaccines versus other pharmaceuticals in the development pipeline. Vaccine 9414-9416.
Macy, M.L., Reed, M.P., Freed, G.L. (2011). Driver Report of Improper Seat Belt Position among 4- to 9-year-old Children. Acad Pediatr 487-492.
Dempsey, A.F., Schaffer, S., Singer, D., Butchart, A., Davis, M.M., Freed, G.L. (2011). Alternative vaccination schedule preference among parents of young children. Pediatrics 848-856.
Freed, G.L., Sewell, J., Spike, N. (2011). Challenges to Children's Health Care in an Ageing Australia. Med J Aust 436-437.
American Pediatric Society
Midwest Society for Pediatric Research
Pediatric Academic Societies
Society for Pediatric Research
Academy of Breastfeeding Medicine
American Academy of Pediatrics
Academic Pediatric Association