Faculty Profile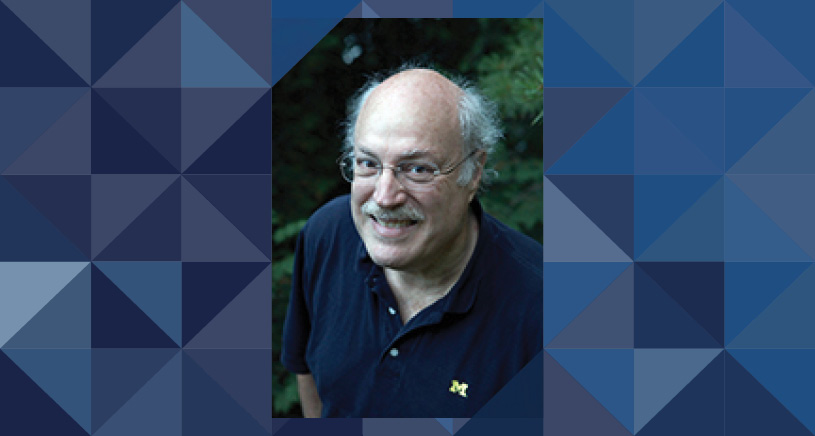 Brant E. Fries, Ph.D.
Professor, Department of Health Management and Policy

Research Professor, Institute of Gerontology

Chief, Health Systems Research, Veterans Affairs Ann Arbor Healthcare System, Geriatric Research, Education, and Clinical Center
300 NIB, 933 NW
Ann Arbor, Michigan 48109-2007
M3224 SPH I
1415 Washington Heights
Ann Arbor, Michigan 48109-2029
Courses Taught
Education
Post-doctoral Fellow, Operations Research, Columbia University, 1973
Ph.D., Operations Research, Cornell University, 1972
M.S., Operations Research, Cornell University, 1971
B.A., Mathematics, Columbia College, 1967
Research Interests & Projects
Brant Fries's research effort have been both to develop methodology and to apply it to the field of long-term care and care of vulnerable populations. The methods he develops help us to understand the delivery of this care, with the multiple purposes of assuring quality, designing effective payment systems and regulation, improving operational efficiency, and enabling effective financing and policy decisions. Together they have significantly changed long-term care practice and regulation in the US and abroad.
Selected Publications
Fries BE, James ML. (2012). Beyond Section Q: prioritizing nursing home residents for transition to the community. BMC Health Serv Res. 12:186.
Jones, R. N., Hirdes, J. P., Poss, J. W., Kelly, M., Berg, K., Fries, B. E., Morris, J. N. (2010). Adjustment of Nursing Home Quality Indicators B M C Health Services Research 96.
Fries BE, Schmorrow A, Lang SW, Margolis PM, Heany J, Brown GP, Barbaree HE, Hirdes JP. (2013). Symptoms and treatment of mental illness among prisoners: a study of Michigan state prisons. Int J Law Psychiatry 316-25.
Perlman CM, Hirdes JP, Barbaree H, Fries BE, McKillop I, Morris JN, Rabinowitz T. (2013). Development of mental health quality indicators (MHQIs) for inpatient psychiatry based on the interRAI mental health assessment. BMC Health Serv Res 13:15.
Gray, L.C., Berg, K., Fries, B.E., Henrard, J-C., Hirdes, J.P., Steel, K. & Morris, J.N. (2009). Sharing clinical information across care settings: The birth of an integrated assessment system. BMC Health Services Research .
D'Souza, J.C., James, M.L., Szafara, K.L. & Fries, B.E. (2009). Hard Times: The Effect of Financial Strain on Home Care Services Use and Participant Outcomes in Michigan. Gerontologist 154-165.