Faculty Profile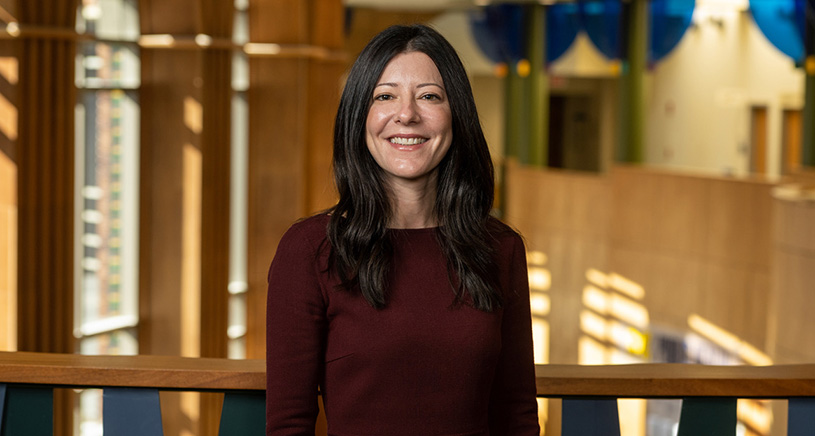 Kristi Gamarel, Ph.D., Ed.M.
Assistant Professor, Health Behavior & Health Education
3826 SPH I
1415 Washington Heights
Ann Arbor, MI 48109-2029
Professional Summary
Kristi Gamarel is an Assistant Professor in the Department of Health Behavior and Health Education in the School of Public Health and a Core Faculty Member in the Center for Sexuality and Health Disparities in the School of Nursing. She completed her Ph.D. in Social Psychology from the Graduate Center of the City University of New York and a master's degree in Counseling from Teacher's College, Columbia University. Prior to joining HBHE, she was an Assistant Professor (Research) in the Department of Behavioral and Social Sciences and Center for Alcohol and Addiction Studies at Brown University's School of Public Health where she also completed a postdoctoral fellowship in child/adolescent bio-behavioral HIV prevention and alcohol/addiction research.
Drawing on theories from social psychology and relationship science, her program of research is focused on developing and evaluating interventions and programs to promote positive and healthy relationships among at-risk youth and couples. Her current research projects are focused on developing and testing couples-based interventions to increase the uptake and use of bio-behavioral HIV prevention strategies (e.g., HIV testing and pre-exposure prophylaxis) among young male couples and transgender women and their cisgender male partners. Another area of research focuses on identifying how to reduce substance use behaviors among transgender youth and youth living with HIV.
Education
Ph.D., Social Psychology, Graduate Center of the City University of New York, 2014
Ed.M., Psychological Counseling, Teachers College Columbia University, 2009
M.A., Psychological Counseling, Teachers College Columbia University, 2008
B.A., Psychology, Bard College, 2001