Faculty Profile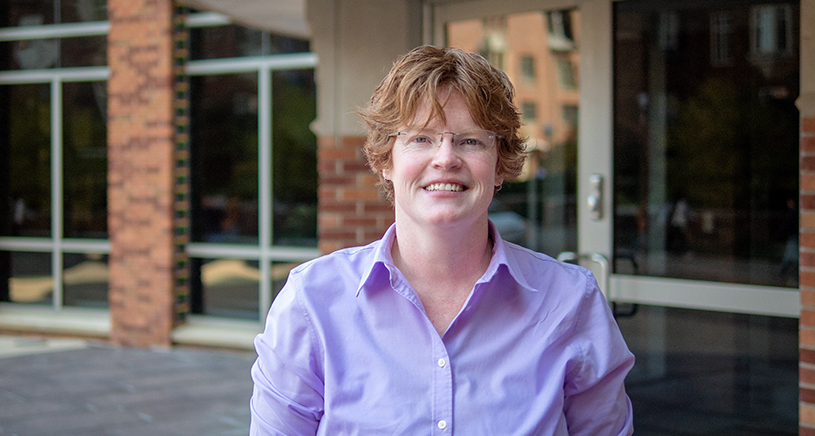 Aubree Gordon, PhD
Associate Professor of Epidemiology
5622 SPH I
School of Public Health
1415 Washington Heights
Ann Arbor, MI 48109-2029
Professional Summary
Dr. Gordon received her Master's of Public Health and her doctoral degree in Epidemiology from the University of California, Berkeley. Following a brief post-doctoral fellowship, she was faculty at the University of California, Berkeley. Dr. Gordon joined the faculty in the Epidemiology Department at the University of Michigan in 2014.
Education
PhD, Epidemiology, University of California, Berkeley, 2009
MPH, Epidemiology/Biostatistics, University of California, Berkeley, 2005
M.A., University of California, Berkeley, Molecular and Cell Biology, 2002
B.S., Biology, University of North Carolina at Chapel Hill, 1998
Research Interests & Projects
Dr. Gordon's research interests are the areas of infectious disease epidemiology and global health. Her current research focuses on the epidemiologic features and transmission of influenza in Nicaragua. Data on influenza in the tropics is fairly scarce, and even basic issues such as the seasonality of influenza in the tropics has not been defined. She currently has several ongoing field studies set in Managua, Nicaragua: a large-scale prospective pediatric cohort study examining the burden of influenza in Nicaraguan children and characterizing the seasonality of influenza in Nicaragua; the Household Study of Influenza Transmission, which characterizes the transmission parameters of influenza in Nicaraguan households, including urban slum households, and examines individual and household risk factors for influenza transmission; the Influenza and RSV in Infants Study, which characterizes the hospitalized burden of influenza and RSV; and the Nicaraguan Birth Cohort Study, which follows infants from birth to two-years of age to characterize respiratory infections in the first years of life, when children are at the highest risk for pneumonia and death from pneumonia. In addition, Dr. Gordon collaborates on several ground-breaking studies on dengue, Zika, and chikungunya.
Selected Publications
Gordon, A., Tsang, T., Cowling., B., Kuan, G., Ojeda, S., Sanchez, N., Gresh, L., Lopez, R., Balmaseda, A., and Harris, E. Influenza Transmission Dynamics in Nicaraguan Households. Emerg Infect Dis. 2018 Oct;24(10):1882-1888.

Gordon, A., Gresh, L., Ojeda, S., Chowell-Puente, G., Gonzalez, K., Sanchez, N., Saborio, S., Mercado, JC, Kuan, G., Balmaseda, A., and Harris, E. Differences in Transmission and Disease Severity Between Two Successive Waves of Chikungunya. 2018 Clin Infect Dis. Nov 13;67(11):1760-1767.

Maier, H., Lopez, R., Ng, S., Gresh, L., Ojeda, S., Burger-Calderon, R., Harris, E., Balmaseda, A., and Gordon, A. Obesity increases influenza A shedding in adults. J Infect Dis 2018 Sep 22;218(9):1378-1382.

Gordon, A.#, Gresh, L.#, Ojeda, S., Katzelnick, L.A., Sanchez, N., Karla Gonzalez, K., Lopez, B., Nuñez, A., Josefina Coloma, J., Burger-Calderon, R., Kuan, G., Balmaseda, A., and Harris, E. Prior dengue virus infection protects against Zika in a pediatric cohort in Nicaragua. PLOS Med, Jan 2019 Jan 22;16(1):e1002726. doi: 10.1371/journal.pmed.1002726. eCollection 2019 Jan.

Ng, S., Nachbagauer, R., Balmaseda, A., Stadlbauer, D., Ojeda, S., Patel, M., Rajabhathor, A., Lopez, R., Guglia, A.F., Sanchez, N., Amanat, F., Gresh, L., Kuan, G., Krammer, F., and Gordon, A. Novel correlates of protection against influenza A(H1N1)pdm infection Nat Med. 2019 Jun;25(6):962-967.

Kubale, J., Kuan, G., Gresh, L., Ojeda, S., Azziz-Baumgartner, E., Sanchez, N., Lopez, R., Harris, E., Balmaseda, A., and Gordon, A. Assessing the Burden of Respiratory Syncytial Virus (RSV) within a Community-based Prospective Birth Cohort Clin Infect Dis 2019 Jun 29. [Epub ahead of print]