Faculty Profile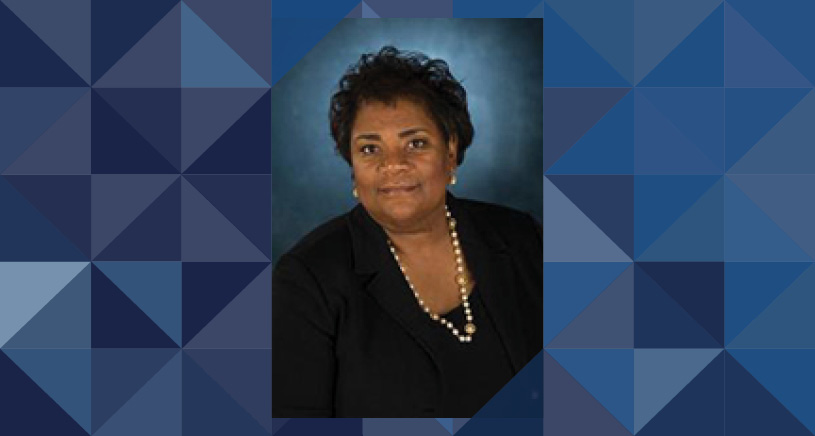 Carmen R. Green, M.D.
Professor, Anesthesiology

Professor, Obstetrics and Gynecology


Professor, Health Management and Policy
University of Michigan Back and Pain Center
Burlington Building
325 E. Eisenhower Parkway
Michigan Medicine
Ann Arbor, MI 48108
Education
B.S., Biology, University of Michigan-Flint, 1983
M.D., College of Human Medicine, Michigan State University, 1987
Internship, Internal Medicine, Michigan State University College of Human Medicine -Saginaw Campus, 1989
Residency, Internal Medicine/Anesthesiology, University of Michigan Medical Center, 1992
Fellowship, Pain Management, University of Michigan Medical Center, 1993
Fellowship, Health Services Research, Association of American Medical Colleges Health Services Research Institute, 2001
Fellowship, Butler-Williams Aging Fellow, National Institutes of Health/National Institute on Aging Summer Institute on Aging Research, 2002
Fellowship, Hedwig van Ameringen Executive Leadership in Academic Medicine (ELAM), 2005
Fellowship, Mayday Pain and Society Fellowship, 2005
Fellowship, Robert Wood Johnson Health Policy Fellowship, National Academy of Medicine of the National Academies, 2007
Research Interests & Projects
Health care access and utilization of pain care, and provider variability in pain management decision-making based upon social determinants
Safety, quality, and outcomes in acute, chronic, and cancer pain management. Pain management education
Health and pain care policy: 1) Older adult health, minority health, and women's health, 2) Health care reform, access, and coverage, and 3) Health care disparities, quality and equity, and 4) Hospital security standby requests
Diversity in learning environments, educational equity, health equity, and inclusion science
Medical humanities and narrative medicine
Selected Publications
Montague L., Green, C.R. (2009). Cancer and breakthrough pain's impact on a diverse population. Pain Medicine 549-561.
Green, C.R. (2008). The healthcare bubble through the lens of pain research, practice, and policy: Advice for the new president and congress. The Journal of Pain 1071-1073.
Green, C.R., Ndao-Brumblay, S.K., West, B., Washington, T. (2005). Differences in prescription opioid analgesic availability: Comparing minority and white pharmacies across Michigan The Journal of Pain 689-699.
Green, C.R., Ndao-Bumblay, S.K., Nagrant, A.M., Baker, T.A., Rothman, E. (2004). Race, age, and gender influences among clusters of African American and white patients with chronic pain. The Journal of Pain 171-182.
Green, C.R., Anderson, K.O., Baker, T.A., Campbell, L.C., Decker, S., Fillingim, R.B., Kaloukalani, D.A., Lasch, K.E., Myers, D.C., Tait, R.C., Todd, K.H., Vallerand, A.H. (2003). The unequal burden of pain: Confronting racial and ethnic disparities in pain Pain Medicine 277-294.
Green CR, Hart-Johnson T: Cancer Pain: An Age-based Analysis. Pain Medicine 2010; 11: 1525-1526.
Green CR, Hart-Johnson T, Loeffler DR: Chronic pain in cancer survivors: Examining disparities and quality of life. Cancer 2011; 117:1194-2003.
Green CR: Being Present: The Role of Narrative Medicine in Reducing the Unequal Burden of Pain. PAIN 2011 Feb 8.
Hart-Johnson T, Green CR: The impact of sexual or physical abuse history on pain-related outcomes among blacks and whites with chronic pain: Gender influences. Pain Medicine. 2012; 13(2): 229-242.
Green CR, Hart-Johnson: The association between race and neighborhood socioeconomic status in younger black and white adults with chronic pain. Journal of Pain. 2012; 13(2): 176-186.
Green CR, Cowan P, Elk R, O'Neill K, Rassmussen A. NIH Pathways to Prevention Workshop: Advancing the research on Myalgic Encephalitis/Chronic Fatigue Syndrome. Annals of Internal Medicine. 2015;162(12):860-865.
Green CR, McCullough WR, Hawley JC. Visiting Black Patients: Racial disparities in security standby requests at an academic medical center. Journal of the National Medical Association. Feb 2018:110, 37-43.
Professional Affiliations
American Medical Association
National Medical Association
Lifetime Member, Alpha Omega Alpha, National Honorary Medical Society
Association of University Anesthesiologists (AUA)
American Society of Anesthesiologists
Gerontological Society of America
New York Academy of Medicine
Alpha Omega Alpha (AΩA), National Honorary Medical Society, Lifetime member
International Association for the Study of Pain (IASP)
Society for Executive Leadership in Academic Medicine (SELAM)
American Public Health Association (APHA)
Academy Health
Michigan State University College of Human Medicine Alumni Association, Lifetime member
American College of Healthcare Executives