Faculty Profile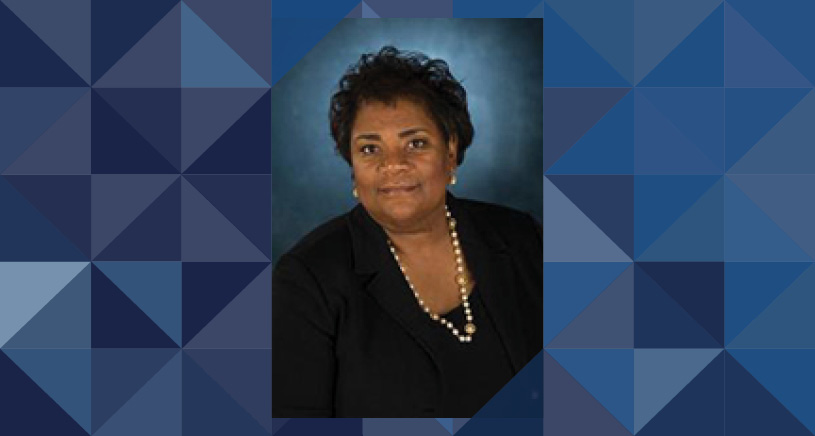 Carmen R. Green, M.D.
Professor, Anesthesiology
Professor, Obstetrics and Gynecology


Professor, Health Management and Policy
University of Michigan Back and Pain Center
Burlington Building
325 E. Eisenhower Parkway
Michigan Medicine
Ann Arbor, MI 48108
Carmen R. Green received her MD from Michigan State University College of Human Medicine (MSU CHM) and was elected to Alpha Omega Alpha (AOA) National Honor Medical Society. She completed an Anesthesiology residency, subspecialty training in Ambulatory and Obstetrical Anesthesia, and a Pain Medicine fellowship at the University of Michigan Health System (UMHS) and joined the faculty as an Assistant Professor of Anesthesiology where she rose through the academic ranks. She was selected for several fellowships focusing on aging, health care and health policy including the National Institutes of Health (NIH) National Institute on Aging Butler-Williams Scholar program, von Hedwig Ameringen Executive Leadership in Academic Medicine (ELAM) fellowship, and Mayday Pain & Society fellowship. Dr. Green was a Robert Wood Johnson Health Policy fellow at the National Academy of Medicine (NAM) of the National Academies -- where she worked as a health policy analyst on the U.S. Senate's Health Education Labor and Pensions Committee and the Children and Families Subcommittee. She helped draft the National Pain Care Policy Act, incorporated in the Affordable Care Act and was thanked in the Congressional Record by Senator Kennedy for contributions to the FDA reauthorization, i.e. including gender and race variables to assess outcomes.
Dr. Green is a Professor of Anesthesiology (with tenure), with joint appointments in Obstetrics and Gynecology and Health Management and Policy in the School of Public Health at the University of Michigan's Schools of Medicine and Public Health. She is also an attending physician in the Back and Pain Center, holds faculty appointments at the Institute for Social Research and Institute for Health Policy and Innovation, and is a faculty associate in the Program for Research on Black Americans, Depression Center, and Cancer Center where she was elected to Phi Kappa Phi Honor Society. Green is also an elected fellow of the New York Academy of Medicine, Gerontological Society of America, and Association of University Anesthesiologists. She is a faculty associate in the Program for Research on Black Americans, Depression Center, and Cancer Center. The was the inaugural Associate Vice President and Associate Dean for Health Equity and Inclusion at the UMHS, Executive Director of the Healthier Black Elders Center and Co-Director of the Community Core for the Michigan Center for Urban African American Aging Research. Dr. Green was the founding chair for the American Pain Society's Special Interest Group on Pain and Disparities and chair of the Public Policy Committee.
At the nexus of public health and healthcare quality, equity, and policy, her health policy relevant and health services research agenda focuses on pain management outcomes, physician decision-making, access and quality of care, and the social determinants of health. She is the author of germinal and seminal papers that poignantly reveal unequal treatment, disparities, variability in decision-making, and diminished health care quality; revealing suboptimal access to health and pain care, and community-based structural barriers across the life course for women, minorities, and low-income people. An innovator, she often uses narrative medicine and photo voice techniques to promote empathy and healing. Dr. Green review focusing on the unequal burden of pain in Pain Medicine remains one of the most cited articles in the journal's history and was the guest editor for its special issue on disparities. She was the first to identify hospital security errors.
Dr. Green received several honors including UMHS Employee of the Year, U-M Woman of Color of the Year for Human Relations, Consumer Checkbook's Top 100 Doctors, Top 1% of Pain Doctors by US News and World Reports, Who's Who in America, U-M Harold R. Johnson Diversity Service Award, John Liebeskind Pain Management Research Award, Elizabeth Narcessian Award for Outstanding Educational Achievements, and MSU CHM Distinguished Alumni Award. Her federal and state board service includes NAM's Health Care Services Board, Michigan Governor's Pain and Symptom Advisory Committee, US Secretary of Health and Human Services (HHS) Interagency Pain Research Coordinating Committee and HHS Oversight Committee for the National Pain Strategy (Disparities Committee Co-Chair) as well as NIH's Advisory Committee for the Eunice Shriver National Institute of Child and Human Development, Advisory Committee for Research on Women's Health, and National Center for Medical Rehabilitation Research. Dr. Green has made invited presentations across the globe including the US Congress and Rockefeller Center in Bellagio, Italy. She has worked across the health professional pipeline to achieve a critical mass of minorities and women in academic medicine, biomedical sciences, and higher education. Her former students lead, teach, and inspire others.
She recently appeared as the Narrator and Lincoln in Aaron Copeland's Lincoln's Portrait with the U-M Life Sciences Orchestra at the historic Hill Auditorium (Ann Arbor).
B.S., Biology, University of Michigan-Flint, 1983
M.D., College of Human Medicine, Michigan State University, 1987
Internship, Internal Medicine, Michigan State University College of Human Medicine -Saginaw Campus, 1989
Residency, Internal Medicine/Anesthesiology, University of Michigan Medical Center, 1992
Fellowship, Pain Management, University of Michigan Medical Center, 1993
Fellowship, Health Services Research, Association of American Medical Colleges Health Services Research Institute, 2001
Fellowship, Butler-Williams Aging Fellow, National Institutes of Health/National Institute on Aging Summer Institute on Aging Research, 2002
Fellowship, Hedwig van Ameringen Executive Leadership in Academic Medicine (ELAM), 2005
Fellowship, Mayday Pain and Society Fellowship, 2005
Fellowship, Robert Wood Johnson Health Policy Fellowship, National Academy of Medicine of the National Academies, 2007
Health care access and utilization of pain care, and provider variability in pain management decision-making based upon social determinants
Safety, quality, and outcomes in acute, chronic, and cancer pain management. Pain management education
Health and pain care policy: 1) Older adult health, minority health, and women's health, 2) Health care reform, access, and coverage, and 3) Health care disparities, quality and equity, and 4) Hospital security standby requests
Diversity in learning environments, educational equity, health equity, and inclusion science
Medical humanities and narrative medicine
Montague L., Green, C.R. (2009). Cancer and breakthrough pain's impact on a diverse population. Pain Medicine 549-561.
Green, C.R. (2008). The healthcare bubble through the lens of pain research, practice, and policy: Advice for the new president and congress. The Journal of Pain 1071-1073.
Green, C.R., Ndao-Brumblay, S.K., West, B., Washington, T. (2005). Differences in prescription opioid analgesic availability: Comparing minority and white pharmacies across Michigan The Journal of Pain 689-699.
Green, C.R., Ndao-Bumblay, S.K., Nagrant, A.M., Baker, T.A., Rothman, E. (2004). Race, age, and gender influences among clusters of African American and white patients with chronic pain. The Journal of Pain 171-182.
Green, C.R., Anderson, K.O., Baker, T.A., Campbell, L.C., Decker, S., Fillingim, R.B., Kaloukalani, D.A., Lasch, K.E., Myers, D.C., Tait, R.C., Todd, K.H., Vallerand, A.H. (2003). The unequal burden of pain: Confronting racial and ethnic disparities in pain Pain Medicine 277-294.
Green CR, Hart-Johnson T: Cancer Pain: An Age-based Analysis. Pain Medicine 2010; 11: 1525-1526.
Green CR, Hart-Johnson T, Loeffler DR: Chronic pain in cancer survivors: Examining disparities and quality of life. Cancer 2011; 117:1194-2003.
Green CR: Being Present: The Role of Narrative Medicine in Reducing the Unequal Burden of Pain. PAIN 2011 Feb 8.
Hart-Johnson T, Green CR: The impact of sexual or physical abuse history on pain-related outcomes among blacks and whites with chronic pain: Gender influences. Pain Medicine. 2012; 13(2): 229-242.
Green CR, Hart-Johnson: The association between race and neighborhood socioeconomic status in younger black and white adults with chronic pain. Journal of Pain. 2012; 13(2): 176-186.
Green CR, Cowan P, Elk R, O'Neill K, Rassmussen A. NIH Pathways to Prevention Workshop: Advancing the research on Myalgic Encephalitis/Chronic Fatigue Syndrome. Annals of Internal Medicine. 2015;162(12):860-865.
Green CR, McCullough WR, Hawley JC. Visiting Black Patients: Racial disparities in security standby requests at an academic medical center. Journal of the National Medical Association. Feb 2018:110, 37-43.
American Medical Association
National Medical Association
Lifetime Member, Alpha Omega Alpha, National Honorary Medical Society
Association of University Anesthesiologists (AUA)
American Society of Anesthesiologists
Gerontological Society of America
New York Academy of Medicine
Alpha Omega Alpha (AΩA), National Honorary Medical Society, Lifetime member
International Association for the Study of Pain (IASP)
Society for Executive Leadership in Academic Medicine (SELAM)
American Public Health Association (APHA)
Academy Health
Michigan State University College of Human Medicine Alumni Association, Lifetime member
American College of Healthcare Executives