Faculty Profile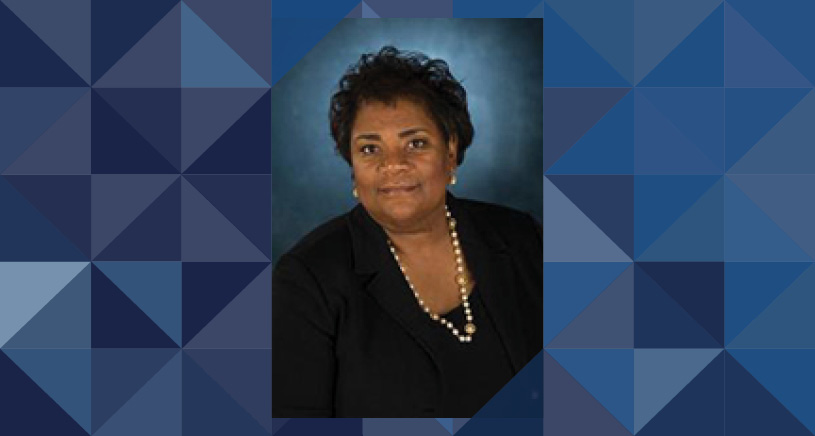 Carmen R. Green, M.D.
Professor, Anesthesiology

Professor, Obstetrics and Gynecology


Professor, Health Management and Policy
Office for Health Equity and Inclusion
M4120 Medical Science Building I/SPC 5624
Ann Arbor, Michigan 48109-5624
Professional Summary
Green graduated from Michigan State University's College of Human Medicine, did her residency and fellowship training in anesthesiology and pain medicine, and joined the faculty at the U-M Medical School as an assistant professor in the Department of Anesthesiology.
She rose through the ranks to her current position as a tenured professor of anesthesiology, with joint appointments in the Medical School's Department of Obstetrics and Gynecology and the Department of Health Management and Policy in the School of Public Health. She is co-director for the Community Liaison Core and director of the Healthier Black Elders Center for the Michigan Center for Urban African American Aging Research at the U-M Institute for Social Research.
Her research focuses on pain management outcomes, physician decision-making, and access to care - and has documented disparities due to age, race, gender, and class across the lifespan. She has also found community-based structural barriers to health and pain care, including clear disparities in access to pain medication for blacks, women and low-income individuals with chronic pain. Her leadership in developing and diversifying the health professional pipeline includes service on faculty and advisory boards for programs designed to achieve a critical mass of minorities and women in biomedical science.
She has been selected for several fellowships focusing on aging, health care and health policy, including the Robert Wood Johnson Health Policy Fellowship at the Institute of Medicine of the National Academies -- where she worked as a health policy analyst on the U.S. Senate's Health Education, Labor, and Pensions Committee and the Children and Families Subcommittee. She is an elected fellow of the New York Academy of Medicine, the Gerontological Society of America, and the Association of University Anesthesiologists. Her work has informed the policy agenda and she has provided expert testimony to state and federal entities.
Green has held a number of leadership positions within U-M, the region and the nation. Nationally, she has served in leadership roles with the American Pain Society and is a member of the Institute of Medicine's Healthcare Services board, the U.S. Secretary of Health and Human Services' Interagency Pain Research Coordinating Committee, the Eunice Shriver National Institute of Child Health and Human Development Council, the National Center for Medical Rehabilitation Research board, the Governor's advisory committee on Pain and Symptom Management, and the American Cancer Society's Council for Extramural Affairs.
Education
M.D., College of Human Medicine, Michigan State University, 1987
B.S., Biology, University of Michigan-Flint, 1983
Research Interests & Projects
A health services research agenda is used to evaluate differences and disparities in the pain care experience based on social determinants. Clinician variability in decision-making is examined. The focus is on elder, minority, and women's health as well as health policy.
Selected Publications
Montague L., Green, C.R. (2009). Cancer and breakthrough pain's impact on a diverse population. Pain Medicine 549-561.
Green, C.R. (2008). The healthcare bubble through the lens of pain research, practice, and policy: Advice for the new president and congress. The Journal of Pain 1071-1073.
Green, C.R., Ndao-Brumblay, S.K., West, B., Washington, T. (2005). Differences in prescription opioid analgesic availability: Comparing minority and white pharmacies across Michigan The Journal of Pain 689-699.
Green, C.R., Ndao-Bumblay, S.K., Nagrant, A.M., Baker, T.A., Rothman, E. (2004). Race, age, and gender influences among clusters of African American and white patients with chronic pain. The Journal of Pain 171-182.
Green, C.R., Anderson, K.O., Baker, T.A., Campbell, L.C., Decker, S., Fillingim, R.B., Kaloukalani, D.A., Lasch, K.E., Myers, D.C., Tait, R.C., Todd, K.H., Vallerand, A.H. (2003). The unequal burden of pain: Confronting racial and ethnic disparities in pain Pain Medicine 277-294.
Professional Affiliations
American Medical Association
National Medical Association
Lifetime Member, Alpha Omega Alpha, National Honorary Medical Society
Association of University Anesthesiologists (AUA)
American Society of Anesthesiologists
Board member, Institute of Medicine's Health Care Services, Center for Healthcare Research and Transformation, and SafeHouse Center
Transformation, and SafeHouse Center
Fellow, New York Academy of Medicine