Faculty Profile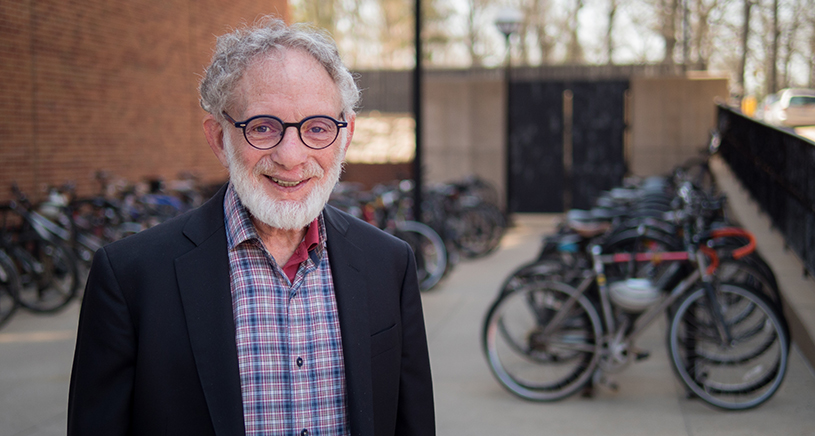 Peter D. Jacobson, J.D., MPH
Professor of Health Law and Policy
Director, Center for Law, Ethics, and Health
President, Public Health Law Association
1415 Washington Heights
M3218 SPH II
Ann Arbor, Michigan 48109-2029
Peter D. Jacobson is Professor Emeritus of Health Law and Policy in the Department of Health Management and Policy, University of Michigan School of Public Health, and Director, Center for Law, Ethics, and Health. He received his law degree from the University of Pittsburgh School of Law in 1970, and a Masters in Public Health from UCLA in 1988. Before coming to the University of Michigan, he was Senior Behavioral Scientist at RAND from 1988 to 1996.
In 1995, he received an Investigator Award in Health Policy Research from the Robert Wood Johnson Foundation to examine the role of the courts in shaping health care policy. The project culminated in the publication of the book Strangers in the Night: Law and Medicine in the Managed Care Era (Oxford University Press, 2002). Jacobson is co-author of a law school casebook with Lawrence O. Gostin, David Hyman, and David Studdert titled Law and the Health System (Foundation Press, 2014), and is also a co-author of False Hope vs. Evidence-Based Medicine: The Story of a Failed Treatment for Breast Cancer (Oxford University Press, 2007). From 2010-2016, he served as Associate Editor for Health Law and Public Health at the Journal of Health Politics, Policy and Law. Since January, 2015, Jacobson has been a member of the Washtenaw County (Michigan) Board of Health, serving as chair from 2015-2018.
Professor Jacobson's current research interests focus on the relationship between law and health care delivery, law and public health systems, and health equity. For instance, recent studies have examined public health entrepreneurship, the impact of state and federal law on public health preparedness, examining adaptive strategies for Michigan's health departments, and assessing health equity initiatives.

In 2017, Jacobson received the Jay Healey Distinguished Health Law Teacher Award from the American Society of Law, Medicine and Ethics. He also received a Lifetime Achievement Award in Public Health Law from the Health Law Section of the American Public Health Association in 2016.
J.D., , University of Pittsburgh School of Law, 1970
MPH, Health Services, University of California Los Angeles, 1988
A.B., History, Dickinson College, 1967
Network for Public Health Law, Mid-States Region
Sponsor: Robert Wood Johnson Foundation
Examining the Legal Issues that Contributed to the Flint Water Crisis
Sponsor: de Beaumont Foundation


Assessing the Impact of Federal and State Law on Public Health Preparedness
Sponsor: CDC
Public Health Entrepreneurship
Sponsor: Robert Wood Johnson Foundation's Health Care Financing and Organizations Program through Academy Health
Enhancing Organizational and Operational Efficiencies in Michigan's Health Care Safety Net Providers
Sponsor: Center for Healthcare Research and Transformation
Examining Adaptive Strategies in Michigan's Health Departments
Principal Investigator: Peter D. Jacobson
Sponsor: The Kresge Foundation

Hall RL and Jacobson PD (2018). Addressing Health Equity Through Health in all Policies Initiatives. Health Affairs (forthcoming).


Jacobson PD and Dahlen R (2016). Journal of Health Politics, Policy and Law, 41, 1097-1118.


Jacobson PD, Wasserman J, Wu H, and Lauer JR (2015). Public Health Enterpreneurship: Disruptive Change to Public Health American Journal of Public Health (forthcoming)
Parmet WE and Jacobson PD (2014). The Courts and Public Health: Caught in a Pincer Movement American Journal of Public Health, 104, 392-397.
Gostin LO, Jacobson PD, Hyman DA, and Studdert DM (2014). Law and the Health System 2nd ed
Jacobson PD (2014). Changing the Culture of Health: One Public Health Misstep at a Time Society, 51(3), 221-228.
Jacobson PD,McHugh S, and Tran V (2013). Risk Governance and Population Health Jurimetrics, 53, 279-292.
Jacobson PD, Waserman J, Botoseneanu A, Silverstein A, and Wu HW (2012). The Role of Law in Public Health Preparedness: Opportunities and Challenges Journal of Health Politics, Policy and Law, 37, 297-328.
Jacobson, PD, and Jazowski S (2011). Physicians, the Affordable Care Act, and Primary Care: Disruptive Change or Business as Usual? Journal of General Internal Medicine, 26, 934-937.
Jacobson, P.D., Napiewocki, L.M., & Voigt, L.A. (2011). Regulating the U.S. health care system: Failure in motion. Journal of Health Politics, Policy and Law., 36, 583-589.
Jacobson, P.D., & Mathur, S. K. (2010). Health law 2010: It's not all about the money. American Journal of Law and Medicine, 36, 389-404.
Board of Editors, Journal of Health Politics, Policy and Law (2004-2010)
Associate Editor for Health Law and Public Health, Journal of Health Politics, Policy and Law (2010-2016)
Academy Health
American Public Health Association
American Health Lawyers Association
Member, Board of Directors, National Center for Healthcare Leadership (2015-2018)
Member, Board of Directors, Public Health Foundation Enterprises (now Heluna Health), Los Angeles, CA (2008-2015)