Faculty Profile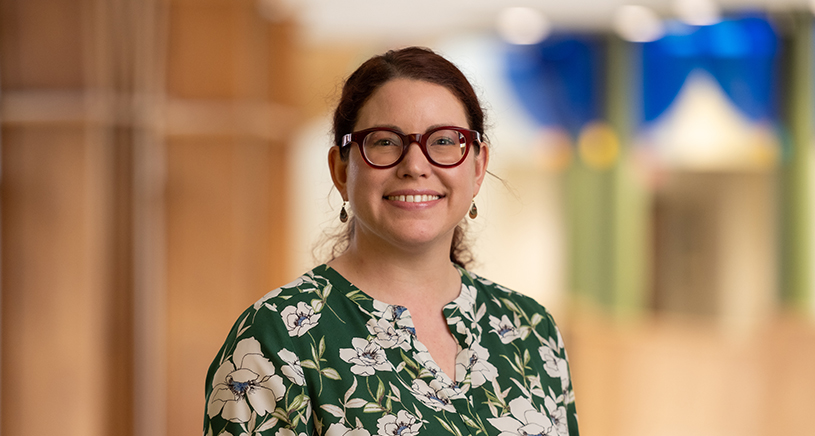 Holly Jarman, PhD
Associate Professor, Health Management and Policy
Associate Professor of Global Public Health
As a faculty member at the University of Michigan School of Public Health, I teach students from a wide range of professional and personal backgrounds about political systems and their relationships to personal and community health, health equity, and access to social justice. Health researchers often talk about the social determinants of health. My role is to learn about and help others to understand the political determinants of health -the impact of politics, governance and policymaking on health outcomes.
My research comes from seeking to understand the same questions, whether I am researching the impact of market rules and trade regulations on health or trying to understand why states choose the tobacco control policies that they do. My publications address questions related to the relationship between tobacco control regulation and the world trading system, the regulation of crossborder health markets in the European Union, crossborder collaborations to promote innovative public health and environmental regulation, and the impact of crossborder patient mobility on global health governance.
PhD, Political Science, London School of Economics and Political Science, 2009
MRes, Political Science, London School of Economics and Political Science, 2006
BA Hon. British Politics and Legislative Studies, University of Hull, 2002
Holly Jarman. 2017. Trade Policy Governance: What Health Policymakers and Advocates Need to Know. Health Policy 121(11): 1105-1112.
Nick Fahy, Tamara Hervey, Scott L. Greer, Holly Jarman, David Stuckler, Mike Galsworthy and Martin McKee. 2017. How will Brexit affect health and health services in the UK? Evaluating three possible scenarios against the WHO health system building blocks. The Lancet 390(10107): 2110-2118.
Scott L. Greer, Holly Jarman and Rita Baeten. 2016. The New Political Economy of Healthcare in the European Union: The Impact of Fiscal Governance. International Journal of Health Services 46(2): 262-282.
Jarman, Holly. 2015. The Politics of Trade and Tobacco Control. Basingstoke: Palgrave Macmillan.
Holly Jarman. 2014. Healthcare, Borders, and Boundaries: Crossborder Health Markets and the Entrepreneurial State. Policy and Society, 33(1): 1-11.
Holly Jarman and Katherine Truby. 2013. Traveling for Treatment: a Comparative Analysis of European Union Patient Mobility Debates for Health Quality and Access in the United States. Journal of Comparative Policy Analysis 15-1: 37-57.