Faculty Profile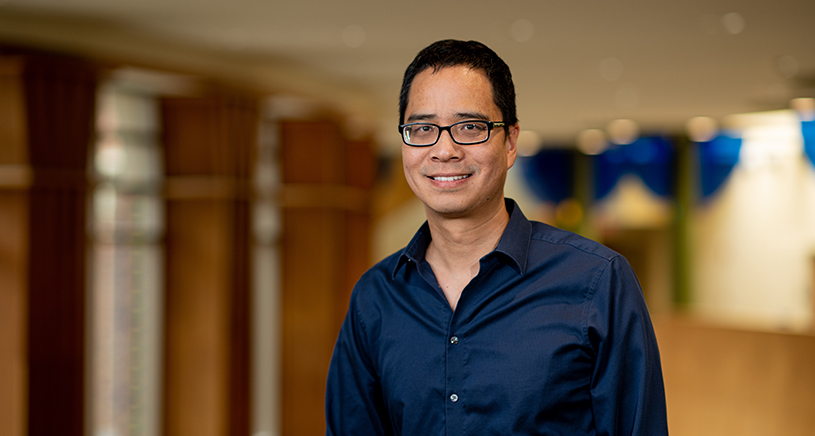 Hui Jiang, Ph.D.
M4523
1415 Washington Heights
Ann Arbor, Michigan 48109-2029
Professional Summary
Hui Jiang is an Associate Professor in the Department of Biostatistics. He received his Ph.D. in Computational and Mathematical Engineering from Stanford University in 2009. Before joining the University of Michigan in 2011, he was a postdoctoral scholar in the Department of Statistics and Stanford Genome Technology Center at Stanford University (2009-2011). He is interested in developing statistical and computational methods for the analysis of large-scale biological data generated using modern high-throughput technologies.
Education
Ph.D., Computational and Mathematical Engineering, Stanford University, 2009
M.S., Computer Science, Peking University, 2004
B.S., Computer Science, Peking University, 2001
Research Interests & Projects
My research interests include bioinformatics, statistical genomics and computational statistics.
Selected Publications
Salzman, J., Jiang, H., Wong, W. H. (2011). Statistical Modeling of RNA-Seq Data Statistical Science 62-83.
Jiang, H., Wang, F., Dyer, N. P., Wong, W. H. (2010). CisGenome Browser: A flexible tool for genomic data visualization Bioinformatics.
Li, J., Jiang, H., Wong, W. H. (2010). Modeling non-uniformity in short-read rates in RNASeq data Genome Biology.
Au, K. F., Jiang, H., Lin, L., Xing, Y., Wong, W. H. (2010). Detection of splice junctions from paired-end RNA-seq data by SpliceMap Nucleic Acids Research 4570-4578.
iang, H., Wong, W. H. (2009). Statistical Inferences for Isoform Expression in RNA-Seq Bioinformatics 10261032.
Jiang, H., Wong, W. H. (2008). SeqMap: Mapping Massive Amount of Oligonucleotides to the Genome Bioinformatics.
Ji, H., Jiang, H., Ma, W., Johnson, D., Myers, R., Wong, W. H. (2008). An Integrated Software System for Analyzing ChIP-chip and ChIP-seq Data Nature Biotechnology 1293-1300.