Faculty Profile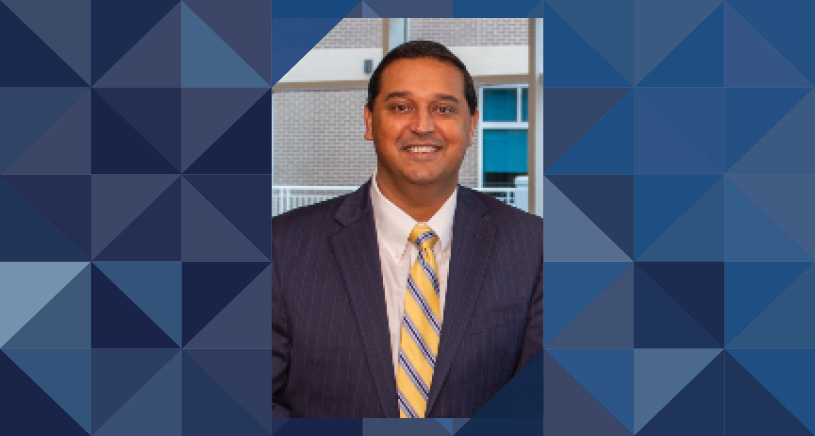 Maulik S. Joshi, DrPH
Adjunct Professor, Health Management and Policy
Maulik Joshi, DrPH is the President and CEO of Meritus Health, a regional health system serving western Maryland, southern Pennsylvania and the eastern panhandle of West Virginia with 3,000+ employees and 500+ medical staff. The mission of Meritus Health is to improve the health status of the region.
Meritus Health includes a 300 bed Meritus Medical Center, a 100 provider Meritus Medical Group, Meritus Home Health and is also a 25% owner of Maryland Physicians Care, a 230,000 Medicaid member health plan.
Previously, Maulik was the COO and Executive Vice President at the Anne Arundel Health System (AAHS). Prior to AAHS, Maulik was at the American Hospital Association as Associate Executive Vice President and President of the Health Research and Educational Trust. Maulik has also worked at the Institute for Healthcare Improvement, the Agency for Healthcare Research and Quality, the University of Pennsylvania Health System and The HMO Group.
Maulik has a Doctorate in Public Health and a Master's degree in Health Services Administration from the University of Michigan. He was Editor-in-Chief for the Journal for Healthcare Quality. He also co-edited The Healthcare Quality Book: Vision, Strategy and Tools (5th edition to be published in 2022) and coauthored Healthcare Transformation: A Guide for the Hospital Board Member and Leading Healthcare Transformation: A Primer for Clinical Leaders.
Maulik is adjunct faculty at the University of Michigan School of Public Health in the Department of Health Management and Policy where he teaches annually. He has served on the board of trustees for Anne Arundel Medical Center and the board quality and patient safety committee for Mercy Health System and Advocate Health System, among others.
DrPH, University of Michigan, 2000
MHSA, University of Michigan, 1992
BS, Mathematics, Lafayette College, 1990
Applied research, large scale improvement, leadership, governance, quality, quantitative.
Adams and Joshi. Bold Goals and Small Initiatives: A Framework for Improvement. NEJM Catalyst Innovations in Care Delivery 2021; 11; DOI: https://doi.org/10.1056/CAT.21.0075; Vol. 2 No. 11 | November 2021
Marianthi N. Hatzigeorgiou and Maulik S. Joshi. The Socialists Are Coming: Addressing Social Determinants of Health through the Creation of a New Profession, Population Health Management. http://doi.org/10.1089/pop.2019.0154
Marianthi N. Hatzigeorgiou and Maulik S. Joshi. Population Health Systems: The Intersection of Care Delivery and Health Delivery, Population Health Management. http://doi.org/10.1089/pop.2019.0066
Haas S, Jacobs B, Schwartz M, and Joshi MS. Time is What Matters. NEJM Catalyst. July 25, 2018.
Foster GL, Kenward K, Hines S, Joshi MS. The Relationship of Engagement in Improvement Practices to Outcome Measures in Large-Scale Quality Improvement Initiatives. Am J Med Qual. 2016; 32(4):361-368.
Herrin J., Harris K., Kenward K., Hines, S., Joshi M and Frosch D., Patient and family engagement: a survey of US hospital practices BMJ Qual Saf. Published Online First: 16 June 2015 doi: 10.1136/bmjqs-2015-004006.