Faculty Profile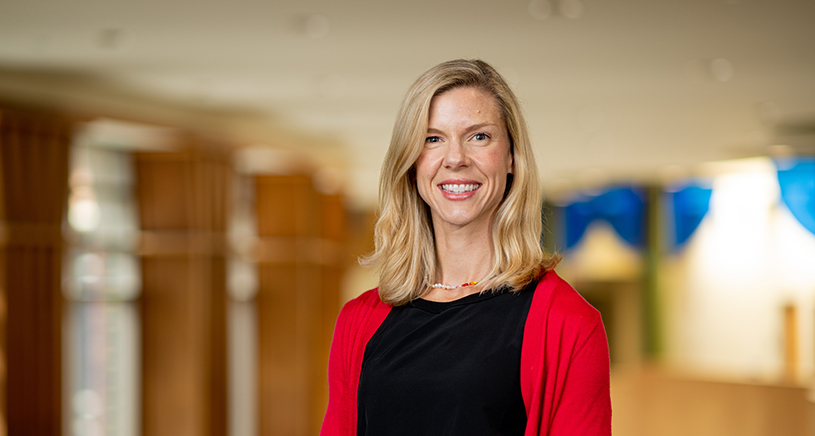 Kelley M. Kidwell, Ph.D.
Research Associate Professor of Biostatistics
M2525 SPH II
1415 Washington Heights
Ann Arbor, Michigan 48109-2029
Professional Summary
Kelley Kidwell is a Research Associate Professor of Biostatistics. Kelley joined the University of Michigan after she earned her doctoral degree in Biostatistics from the University of Pittsburgh Graduate School of Public Health in 2012. Her research centers on the design and analysis of clinical trials, especially sequential multiple assignment randomized trials. She is interested in many collaborative areas including cancer, mental health, and rare diseases.
Courses Taught
Education
Ph.D., Biostatistics, University of Pittsburgh, 2012
B.S., Mathematics, Bucknell University, 2007
Selected Publications
Kidwell KM, Wahed AS (April, 2013). Weighted log-rank statistic to compare shared-path adaptive treatment strategies Biostatistics 299-312.
Kidwell, K.M., Yothers, G., Ganz, P.A., Land, S.R. (In Press). Neurotoxicity from oxaliplatin as adjuvant therapy for colon cancer: Long-term effects as compared to fluorouracil and leucovorin. Cancer .
Henry, N.L., Skaar, T.C., Dantzer, J., Li, L., Kidwell, K., Gersch, C., Nguyen, A.T., Rae, J.M., Desta, Z., Oesterreich, S., Philips, S., Carpenter, J.S., Storniolo, A.M., Stearns, V., Hayes, D.F., Flockhart, D.A. (April, 2013). Genetic associations with toxicity-related discontinuation of aromatase inhibitor therapy for breast cancer Breast Cancer Research and Treatment.
Danhauer SC, Legault C, Bandos H, Kidwell K, Costantino J, Vaughan L, Avis NE, Rapp S, Coker LH, Naughton M, Naylor C, Terracciano A, Shumaker S. (December, 2012). Positive and negative affect, depression, and cognitive processes in the Cognition in the Study of Tamoxifen and Raloxifene (Co-STAR) Trial. Neuropsychology, development, and cognition. Section B, Aging, neuropsychology and cognition.
Yang, S. X., Costantino, J. P., Kim, C., Mamounas, E. P., Nguyen, D., Jeong, J., Wolmark, N., Kidwell, K., Paik, S., Swain, S. M. (2010). Akt phosphorylation at Ser473 predicts benefit of paclitaxel chemo therapy in node-positive breast cancer. Journal of Clinical Oncology 2974-2981.
Painter, L., Dudjak, L., Kidwell, K., Simmons, R., Kidwell, R. (2011). The nurse role in the causation of compensable injury. Journal of Nursing Care Quality.
Quinn, S.C., Kumar, S., Freimuth, V., Kidwell, K., and Musa, D. (2011). Racial and ethnic disparities in exposure, susceptibility and access to health care for H1N1 influenza. American Journal of Public Health 285-293.